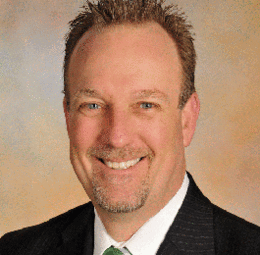 Corner Office: Ronald Kerins Jr.
Ronald Kerins Jr., principal of finance
GREYHAWK
When it comes to finding success in business, keeping an eye on the competition is a must, and may help you come out on top in the long run. We spoke with Ronald Kerins Jr., principal of finance for GREYHAWK, about exactly what lessons can be learned and how a little healthy competition can be good for morale.
On listening to the review of a peer: Whether the observation is positive or negative, it presents an opportunity for self-assessment. Often, especially if the observer is a client or someone not intimately involved in our industry, a perspective is offered that addresses business issues that we typically don't think about because we are too close to them.
Using competition to strengthen your company: In most cases, our competitive community is composed of firms that share mutual respect, even when we are vying for the same project. Collegial and collaborative interaction within our community yields benefits that advance the common goals of our industry related to technology, methods and materials of construction, and administrative processes. By being part of industry associations, we can as a single voice address some of the issues that face us and our competition.
Keeping your own company identity: It's good to keep an eye on the competition as long as they remain in your "peripheral vision" and don't become a primary focus. It's easy to get caught in the trap of critically comparing one's organization to the competition, and losing sight of the positive differentiators that make us unique and, in many cases, particularly well-suited to a specific project or client exactly because we are different from everyone else. In the end, competition can only make you stronger if you are able to build a brand "differentiator" for clients.
On staying fresh: Just knowing [the competition is] there, and always ready to "eat our lunch" is supplemental motivation to stay on top of our game, to strive for constant improvement in everything we do, and to be unafraid to chart new paths. (We do all of those things anyway, but someone breathing down your neck always encourages you to move a bit faster or better.)
Published (and copyrighted) in South Jersey Biz, Volume 5, Issue 5 (May, 2015).
For more info on South Jersey Biz, click here.
To subscribe to South Jersey Biz, click here.
To advertise in South Jersey Biz, click here.