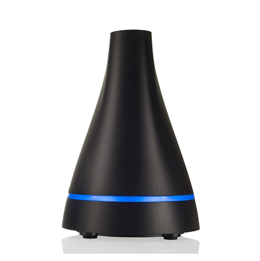 Office Space
Supplies in Demand
You have to learn to expect the unexpected in the business world, but these products can help make the unexpected a little easier to handle.
Smart Moves
By The Economist and Jeremy Kourdi, Business Strategy: A guide to effective decision-making, offers strategies to handle business decisions so when one arises, there is no confusion or hesitation in finding a positive outcome. (The Economist, May 2015, $14.50)
Fully Charged
A solar-powered charger with USB ports for smart devices, should you ever find yourself without electricity, the Helios Smart is able to store enough power in 90 minutes to charge an average device to full power. (Solpro, SolPro.com, $119)
Staying Informed
If you're ever forced to work from home, the Connected Data Transporter (pictured) 2.0 is an easy way to store and share information without fear of losing anything, as up to 1 TB of your data can be saved and transported anywhere, even on the go. (Connected Data, FileTransporterStore.com, $249.99)
Crunching Numbers
58: Number of New Jersey hospitals that only have a one, two or three star rating according to an online tool created by the federal government that allows consumers to compare their patient experiences.
125,000: Amount of unemployed people in New Jersey in 2014 that were out of work for at least 27 weeks, according to federal labor data. This ranks N.J. just behind New Mexico and Washington, D.C. for highest rate of unemployment.
ninety six million: Dollar amount in 11 deals venture capitalists totaled to New Jersey businesses during the first quarter of 2015. This is a big jump from this time last year when the total of five deals was only $19.6 million.
9%: Average fare increase for New Jersey Transit rail and bus commuters to help the organization cover monetary shortfalls.
39TH: Position of TD Bank on Diversity Inc's list of the most diverse companies in the country.
Half: Number of registered state voters in a Quinnipiac University study of 1,428 people that said they would agree to a hike in the gas tax if the funds raised would go toward road improvements and mass transit.
Published (and copyrighted) in South Jersey Biz, Volume 5, Issue 5 (May, 2015).
For more info on South Jersey Biz, click here.
To subscribe to South Jersey Biz, click here.
To advertise in South Jersey Biz, click here.