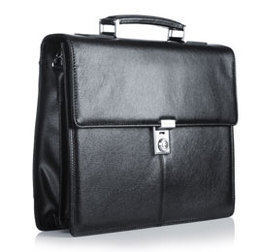 Biz in Brief
Business news from around South Jersey
After a 2012 fire that destroyed their invitro fertilization facility in Marlton, Cooper Institute and KAVI Construction unveiled a new state-of-the-art facility in Mount Laurel.
A newly formed partnership will make 21st Century Oncology the exclusive provider of radiation therapy services for Lourdes Health System Cancer Program.
Mount Laurel's Conifer Realty held a groundbreaking ceremony in Atlantic City to mark the start of construction of The Meadows, a new affordable rental housing community. The 90-unit complex is expected to be ready in spring 2016.
K.C. Isdaner, COO of The Bloom Organization, received the Katz JCC 2015 Lifetime Achievement Award for his contribution to local youth sports, including his involvement with the JCC Maccabi Games.
NAI Mertz completed the purchase of a 74,000-square-foot industrial building in Bellmawr recently, representing Bellmawr Laundry as the buyer in the sale. The company is moving from Philadelphia and will utilize the space as a commercial laundry plant.
Capital Bank of New Jersey reported a net income of more than $3.5 million in 2014, equating to a 36 percent increase over its 2013 earnings. As of Dec. 31, 2014, the bank's total assets climbed to $347 million, reflecting a more than 9 percent growth from the previous year.
The Glassboro-Camden light rail remains on hold while issues with the state's diminished transportation fund are ironed out.
Spirit Airlines has announced it will resume flights out of Atlantic City Airport this spring.
This September, Rowan College at Gloucester County will offer a new business administration online associate degree. The two-year program costs approximately $8,400 for tuition and fees.
Gray Trucking was named 2014 Carrier of the Year by the Roosevelt Paper Company. The Beverly-based company was recognized for its ability to consistently exceed expectations while demonstrating the ability to provide high quality transit and value to its customers.
NAI Mertz recently completed the sale of a 156,280-square-foot multi-tenant, light industrial building located at 4 E. Stow Road in Marlton, to Plymouth Industrial REIT Inc., a Boston-based real estate investment corporation.
Little Construction Co., a post frame builder based in Mount Holly, is celebrating its 32nd year of business with a special award. The company was named the winner of the NFBA 2014 Building of the Year, Commercial Buildings (over 10,000-square-feet) category for its project built for Tavistock Country Club. The three building maintenance complex project contains a state-of-the-art indoor equipment wash down area, with complete water recycling facility, corporate course offices with lunchroom, locker room and computerized irrigation equipment area, heated and air conditioned repair shop and equipment storage, all part of the club's approximate $5 million course renovation plan.
More than a dozen projects to help solar and wind power become more reliable are being funded by the state of New Jersey. In an effort to provide backup energy-storage systems for produced electricity, the New Jersey Board of Public Utilities will give nearly $3 million to 13 projects across the state.
U.S. Navy and Lockheed Martin officials recently gathered for a ribbon-cutting ceremony in Moorestown for a new 72,000-square-foot, three-story building that serves as a $32 million expansion of the landmark radar-equipped "cruiser in the cornfield." The addition will allow the Navy to double the number of replicated combat information centers aboard cruisers and destroyers at sea. There will also be a third floor installed, which will entail a 12,000-square-foot deckhouse with two operational radar displays.
ACC Accounting has made CIO Review's list for 20 Most Promising Sage Solution Providers, based on evaluation of the company's ERP and CRM solutions and Sage consultation services to address budgeting and forecasting needs of companies across pre-acute, acute and post-acute settings.
The new Rittenberg Manor senior community in Egg Harbor City will be a 100-unit affordable senior housing project that is set to open this spring. The complex for seniors ages 62 and over is a joint venture between Conifer Realty and Moorestown Ecumenical Development, Inc.
M&T Bank and Wilmington Trust recently marked the opening of its new Wealth Advisory office in Cherry Hill. The office will provide business and corporate bank, commercial real estate, treasury and residential mortgage services.
Hardenbergh Insurance Group has acquired area competitor Meyer Insurance Agency. Hardenberg will retain all of Meyer's employees in the transaction.
The Camden County government will purchase Campbell's Field in Camden for $3.5 million to help save the financially troubled Riversharks baseball team, which owed more than $4 million in back rent. The stadium cost $20 million to build in 2001.
Rowan College at Gloucester County has partnered with Deptford High School to allow junior and senior students to take business courses. The Spartan School of Business already has 29 students enrolled and they will begin taking the nine courses being offered next September.
Real Estate Market Shows Promise in the First Quarter
New Jersey Realtors announced statewide data for the first quarter of the year shows a healthy and energetic housing market in the state, with many pending sales and new listings becoming available, and its median sales price of $257,250 considerably higher than the national median sales price of $208,700. With closed sales up 10.6 percent in March, NJR suggests consumer confidence is on the rise, and with new listings continuing to be added to the market, these numbers should continue to improve. Here are a few additional highlights in the single-family home market for the entire state, when compared to last March:
• New listings: 11,830 (up 4 percent)
• Pending sales: 5,842 (up 17.4 percent)
• Closed sales: 3,988 (up 13.3 percent)
• Median sales price: $280,000 (down 3.4 percent)
• Days on market: 101 (down 1 percent)
• Affordability index: 152 (up 12.6 percent)
Nonprofit receives $6.3 million to move to Camden
Volunteers of America Delaware Valley will become the latest tenant to move into Camden thanks to $6.3 million in tax incentives from the state Economic Development Authority. The organization, which had considered moving its headquarters to Pennsylvania, will now move 65 jobs from an office on the White Horse Pike to Market Street in Camden.
AC Officials look to acquire more land for its Gardner's Basin expansion
With a vision to add shops, restaurants and other features to the 22-acre Gardner's Basin—making the area akin to Baltimore's Inner Harbor—city officials are looking to purchase Caspian Point, a 9.8 acre parcel also known as the Kushner project that would hopefully make the area more attractive to developers.
Published (and copyrighted) in South Jersey Biz, Volume 5, Issue 4 (April, 2015).
For more info on South Jersey Biz, click here.
To subscribe to South Jersey Biz, click here.
To advertise in South Jersey Biz, click here.