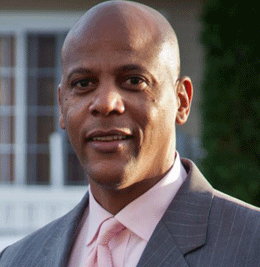 On The Move
Comings, goings, hirings, retirings and more in South Jersey.
Comings and Goings
Marlton's National HR has named Kevin J. Clifton (pictured) senior benefits consultant, responsible for attracting new clients, negotiation and sales. Clifton brings more than two decades of account and sales executive experience in the health insurance industry, including work with Brokerage Concepts Inc. in King of Prussia and 13 years spent with Independence Blue Cross in Philadelphia.
Joseph W. Devine, president and CEO of Kennedy Health, has received the American College of Healthcare Executives Senior-Level Healthcare Executive Regent's Award. The honor recognizes those who have significantly contributed toward the advancement of health care management excellence. Devine has worked with Kennedy for nearly 30 years and has been in his current role since 2013.
PNC Bank has appointed Salvatore J. Patti commercial banking market leader for the Southern New Jersey and Philadelphia region. In his new role, Patti will oversee the bank's relationship management, leadership team and business development initiatives for various employees and group leaders. Patti most recently served as a group manager in the commercial banking group and he is a graduate of Philadelphia University with a degree in accounting and finance.
Gail W. Ruopp, executive director at Flaster/Greenberg PC, has been elected president of the Philadelphia Chapter of the Association of Legal Administrators. For the one-year term, she'll work with regional directors, officers and more to help gain recognition of the group and its members.
South Jersey Federal Credit Union has named Deborah M. Eurillo director of Human Services. The Sicklerville resident will work out of the Deptford office to ensure compliance, oversee benefits programs, handle recruitment and oversee training programs. Eurillo previously served as the director of training at the credit union since 2007.
J.L. Weiner & Associates CEO and founder Jo-Ann Weiner has earned the globally preferred Certified Fraud Examiner (CFE) credential. In order to earn the highly coveted distinction, Weiner successfully demonstrated expertise in four critical areas: fraudulent financial transactions; fraud prevention and deterrence; legal elements of fraud; and fraud investigation.
William Saldutti III and Robert L. Saldutti have formed Saldutti Law Group, a regional law firm specializing in creditors' rights, collection and real estate with locations in New Jersey and Philadelphia. Joining the firm are attorneys Anne Cantwell and Brian J. Schaffer, foreclosure paralegal Kathy Collins and legal assistant Coleen Flannery.
Atiq Rehman has been appointed the director of minimally invasive cardiac surgery and director for quality and performance improvement with Our Lady of Lourdes Medical Center.
Conner Strong & Buckelew has hired Timothy Gosnear as managing director/senior vice president, major accounts. Gosnear brings more than two decades of experience to his new position with the Marlton company.
Woodbury's Telecorp Inc. has welcomed Kimberly Eckman to its sales and marketing team.
Published (and copyrighted) in South Jersey Biz, Volume 5, Issue 4 (April, 2015).
For more info on South Jersey Biz, click here.
To subscribe to South Jersey Biz, click here.
To advertise in South Jersey Biz, click here.