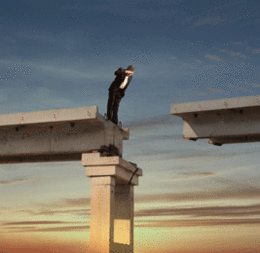 Crisis Management
No one wants to think about what could go wrong, but it's best to have a plan in case something does.
When it comes to running a business, crises are inevitable. Whether it's managing relationships with clients, overcoming shortages in cash flow, or bouncing back after natural disasters like Hurricane Sandy, every business needs to have plans in place in order to navigate any major obstacle that may come their way. "Every business should have a crisis management plan, regardless of their size," says Carmela DeNicola, president of FYI Business Consulting and Outsource Services, Inc., in Cherry Hill.
Start by considering everything that could possibly go wrong, she says. DeNicola recommends making considerations that cover everything from technology and data to security, supply chain management, and human capital. "Think about what would happen if your business was interrupted for a day, a week, a month … and how you would have to compensate based on a variety of scenarios in order to survive," she adds.
Though crisis management strategies will always vary based upon the size of the company, the type of industry, as well as various other factors, it's essential to anticipate problems that could occur and make plans in advance, others say. "The worst time to be planning for a crisis is when you're already in the middle of it," says Brad Tornberg, principal of E3 Consulting in Voorhees. "Create a playbook, and make sure that every person who's critical within the organization has a copy of it."
So how should a business owner go about compiling a "playbook?" For most businesses, it's going to require forging strong relationships with professionals who can help cover everything from routine tax issues to unexpected litigation. "A business owner should always have three essential phone numbers on speed dial: their CPA, their business attorney, and their insurance agent," says Jean Cordasco, CPA and president of Cordasco Financial Group, Inc., in Voorhees. "These are the professionals who are going to sit down and do the necessary planning with you to make sure that a crisis doesn't arise in the first place. … But, if it does, they're also the people you're going to call to help fix the problem."
From an unexpected audit to filing taxes correctly and on time, having the right CPA or other professional in your corner can make all the difference. "You want to make sure you always have all your bases covered—if you're not sure how, then you need to connect with the right people to help you do that," Cordasco adds.
One of the most common crises has to do with insurance. According to Bob Palumbo, assistant director of the New Jersey Small Business Development Center (SBDC) at Rutgers University in Camden, businesses should always ensure that they have adequate insurance in order to lessen the financial burden should an issue arise. "A business that may already struggle to meet payroll and production quotas, or handle customer issues, may be ill prepared to handle any crisis … so maintaining proper insurance levels based upon the services and products a business offers is an easy decision in any disaster plan," he says.
John W. Noonan, CPA and partner at The Mironov Group, LLC, in Marlton, agrees that all businesses should evaluate their company and determine what type of crisis could adversely affect their operations, such as damage to their facilities from fire, flood, winds, or a natural disaster like Hurricane Sandy. That includes safeguarding corporate records, whether it means backing up data to portable storage devices off-site in a secure location, or relying on an IT administrator to formulate a plan to keep computer servers running in case of a disaster. "Knowing what needs to be done and who to contact right away will facilitate getting insurance claims filed and cash back into the business so that operations can commence as soon as possible," he says. "Having a proper plan in place may be the difference between a company opening up again or going out of business."
The devastating effects of Hurricane Sandy may have been an extreme crisis, but business owners should also be prepared for the smaller, day-to-day obstacles, Palumbo warns. "What about the small business that can't meet this week's payroll because a customer has not made a payment? Where do you turn if your company's billing is down for three consecutive months? What do you do if a piece of machinery breaks down and you cannot fulfill orders?" he says. "None of these scenarios are avoidable, but a business can reduce the number of occurrences and lessen the impact with proper planning."
One plan of attack may include securing an available line of credit and cash reserves to fall back on. Businesses should also perform "test runs" on outside sources of support from time to time, like generators or data services. "You always have to ensure that your vendors can meet your needs," DeNicola says. "If they can't comply in a test run, they certainly won't be able to perform in a crisis."
Another way to help expect the unexpected is to develop an annual business plan, which should include cash flow projections based on real numbers—not goals. "If your company routinely suffers from 'payroll stress,' perhaps hard decisions must be made to reorganize and reduce staff. If billing is down three months in a row and the reason is not obvious, it may be time for assistance from a sales consultant," Palumbo adds. "Proper planning and understanding your business' cash flow can go a long way in disaster preparedness."
Other disasters to prepare for might include identifying a secondary location for operations if your existing facility is compromised, maintaining a list of sub-contractors to satisfy customer orders if your resources are depleted, and always keeping a contact list of state and federal agencies readily available. "Preventative measures can have a business up and operational within 24 hours— as opposed to weeks, which can cripple a business and severely hurt profitability—and in some cases even ensure a business' survival," Tornberg says.
In addition to establishing a business plan, business owners should take it one step further and compile an actual crisis management plan, DeNicola advises. Typically created by the management or leadership team or an outside source, the plans can exist as either addendums or stand-alone documents that outline in precise detail what the entire team should do in case of a crisis. Businesses may consider creating an advisory board or outsourcing a business management or consulting professional, and larger businesses can create a department dedicated to crisis management.
"These are foundations of owning and operating a successful business, and ensuring its continued success," DeNicola says. "It starts with a business plan, but as your business evolves … you want to protect your investment and your future with a crisis management plan."
Published (and copyrighted) in South Jersey Biz, Volume 4, Issue 8 (August, 2014).
For more info on South Jersey Biz, click here.
To subscribe to South Jersey Biz, click here.
To advertise in South Jersey Biz, click here.