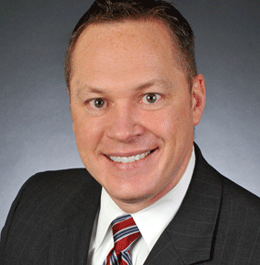 On The Move
Comings, goings, hirings, retirings and more in South Jersey.
Comings and Goings
Evesham Mortgage, LLC announced Haddonfield resident Chris Reenock (pictured) joined its team of mortgage professionals. A senior mortgage advisor, and 15-year veteran of the industry, Reenock will provide financing underwritten to Conventional, FHA (purchase and streamline refinance), VA, USDA, Jumbo, Renovation (203K), Fannie Mae HomePath and HARP guidelines.
The YMCA of Burlington and Camden Counties announced the addition of nine new members to its Board of Governors. Michele Cohen, John Culbertson, Justin Cunnane, Chris Fifis, Melanie Grant, Leor Hemo, Peggy Ireland, Betsy Ramos and Vince Sutera will each serve two-year terms with responsibilities including strategic planning, policy development, raising awareness and fundraising.
Inspira Medical Group announced Alexandra Landen, D.O., board certified neurologist with fellowship training in movement disorders, joined the group's neurology practices in Mullica Hill and Woodbury. Board certified by the American Board of Psychiatry and Neurology, Landen will provide area patients with specialized care for a range of complex neurological disorders affecting the brain, spinal cord and nerves.
BioNJ, the trade association for New Jersey's life sciences industry, announced Thomas P. Richardson, Ph.D., MBA has been appointed to the newly created position of Vice President of Strategic Initiatives. Richardson will lead the development of specific strategic initiatives as outlined by the BioNJ Board of Trustees. These will include programs to enhance funding opportunities for life sciences companies and other approaches that will foster the entrepreneurial climate in New Jersey.
Karen Parenti, M.S., Psy.D., vice president of quality and clinical operations at Bancroft, a leading provider of programs and support for children and adults with autism, varied intellectual or developmental disabilities, and acquired brain injuries, was named to the Board of Directors of Gaudenzia, which operates 135 drug and alcohol treatment programs for men and women in Pennsylvania, Maryland and Delaware. At Gaudenzia, which is headquartered in Norristown, Pa., Parenti will assist the organization toward its mission of helping people affected by chemical dependency, mental illness and related conditions to achieve a better quality of life, allowing them to live as productive and accountable individuals.
Dom M. Panico joined Stanton Chapel Insurance Associates in Cherry Hill. Panico will focus on commercial insurance for New Jersey businesses.
Singer, one of the 10 largest food service equipment and supplies distributors in the United States, has relocated its Philadelphia facility to Bellmawr. The 78,000-square-foot facility includes a store, state-of-the-art test kitchen and training facility, sales office and warehouse.
Schnader Harrison Segal & Lewis, LLP, named Lisa J. Rodriguez managing partner of its Cherry Hill office. Rodriguez specializes in litigation of class actions and securities and corporate governance.
Duly Noted
Janice Quay of Cherry Hill was awarded the Patriot Award by the Employer Support of the Guard and Reserve. The clinical manager at AtlantiCare Regional Medical Center Mainland Campus Emergency Department was nominated for her support provided to Chaddy Cantona, an ARMC Emergency Department technician and a member of the National Guard.
Kennedy's Family Health Services location in Somerdale has been selected for the 2014 Best of Somerdale Award in the Medical Centers category by the Somerdale Award Program. Each year, the Somerdale Award Program identifies companies it believes have achieved exceptional marketing success in their local community and business category.
Moorestown resident Scott F. Cooper was named the President of the Temple University Alumni Association. Graduating with honors from the university, he was the first student to serve as managing editor of the Law Review, be a member of the Moot Court Honor Society, and be an original member of the National Trial Team. The attorney at Blank Rome will lead the Executive Committee and the TUAA Board, representing 285,000 alumni in more than 143 countries.
Eduardo Guzman, owner of Camden's DCM Architecture and Engineering, was named 2014 New Jersey Minority Small Business Person of the Year by the U.S. Small Business Administration after turning his company around from a 2008 downsizing. The firm, which moved to a business incubator at Rutgers-Camden, began picking up speed in 2011 and gained several big-name clients, including the White House.
Source4Teachers, a leading provider of educational managed service solutions for K through 12 school districts, recently promoted Andrew Hall from senior vice president to chief operating officer (COO). Bringing more than 16 years of experience directing financial affairs for public school districts to his new role of COO, Hall will oversee the financial, human resources and client services operations of Source4Teachers and lead a team in performing day-to-day functions necessary for the company's continued success.
Yasmeen Khaleel, a Capehart Scatchard shareholder, was named president of the Estate and Financial Planning Council of Southern New Jersey, an association of estate and financial planning practitioners in the region. Khaleel has a history of expertise in the field, as she deals with estate planning, litigation issues and tax planning.
Jason Eckhardt and Tim Isaacs, of Maple Shade's BlueGrace South Jersey, a customized transportation management solutions franchise whose parent company is based in Riverview, Fla., were named 2014 recipients of the Franchise of the Year Award and Salesman of the Year award, respectively, by the company.
National project management and consulting firm GREYHAWK was awarded a 2014 Project of the Year award from the Mid-Atlantic Chapter of the Construction Management Association of America [CMAA]. The firm received the award for K-12 School Projects under $20 million for the additions and renovations that were made to Kingsway Regional High School in Woolwich Township. The existing high school building was an approximately 222,000-square-foot single-story structure. The project included approximately 37,500 square feet of additions, and the renovation of approximately 15,000 square feet of existing space.
Kennedy University Hospital —with locations in Cherry Hill, Stratford and Washington Township—was named to U.S. News & World Report's Best Hospitals list.
Patricia Claybrook, founder and owner of regional commercial cleaning company Jidan Cleaning, located in Medford, has been named a 2014 Minority Business Leader by the Philadelphia Business Journal.
Published (and copyrighted) in South Jersey Biz, Volume 4, Issue 8 (August, 2014).
For more info on South Jersey Biz, click here.
To subscribe to South Jersey Biz, click here.
To advertise in South Jersey Biz, click here.