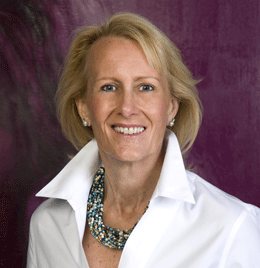 Corner Office: Nina Stack
Nina Stack, President
Council of New Jersey Grantmakers
With confidence increasing from consumers on up to CEOs, so too is the amount of corporate giving taking place in the U.S., jumping 9.9 percent in 2012 and continuing to rise. Here we speak with Nina Stack, president of the Council of New Jersey Grantmakers, about the business of philanthropy and how companies can make a difference.
How does CNJG serve the business community and assist with its community investments?
As the statewide association serving private philanthropy, we help companies understand best practices around giving, ways in which to streamline and benchmark their efforts, and connect with experts and colleagues working on the same causes and issues they care about. With regular affinity group programs centered around specific issues or a locale (i.e. education, environment or Camden) and professional development workshops such as benchmarking employee volunteering, the Council has become the go-to resource for any company interested in making community investments.
Why is it important for businesses to connect with nonprofits?
The benefits of working with and supporting nonprofits are many. Ninety-two percent of Americans think that it is important for companies to make charitable contributions or donate products and services to nonprofit organizations. Customer appreciation and acknowledgement are just one of many bottom line benefits. Gaining a competitive advantage in attracting and retaining employees is another. A strategic corporate contributions program is a powerful way to advance a company's business goals that reward stakeholders.
What's your No. 1 tip for a business just beginning to incorporate philanthropy into the workplace?
Identify one person or a small team that will be responsible. Begin small and ask yourself two questions: What community issues are likely to affect our business and/or employees? And what do you want your company to be known for? From here, you can begin to craft a philanthropic strategy and mission.
If a company is cash-strapped, what other ways can they get involved?
There are a few ways. First and foremost, employees are always the greatest resource any business has and many of them want to be involved in improving their communities. Employee community engagement opportunities always rank very high when talking about employee retention. Second, consider if there are services or products that your business could donate. In-kind donations can be enormously valuable to some nonprofits. Third, one of the best tools philanthropy has is its ability to shine a spotlight on a cause or organization to help it gain attention and traction. Whether you have customers literally coming through your doors or clients and vendors that you can reach out to, you have an audience that can be reached. Share the story of the nonprofit or cause your company cares about.
How do you think corporate philanthropy affects morale and employee engagement?
There has been a lot of research done on this issue, both with current employees and with young people entering the workforce and how they determine where they want to work. The studies make clear that when a company is connected to the communities in which it works, where its people live, the employees feel better about their employer. In fact, a Deloitte survey even found that nearly 65 percent of respondents prefer to work for a company that provides opportunities to apply their skills in benefit of nonprofit organizations. Many CEOs realize too that often volunteer programs help build employee skills, teamwork and leadership.
Are there any particular regulations companies should be aware of?
When embarking on any new undertaking that involves money or employees, it is always important to have the lawyers weigh in. Often I'm asked by a company thinking about creating a foundation from which all its charitable giving would flow through. My advice is that unless the company is going to seed that foundation with at least $20 million, which would enable grantmaking of at least $1 million a year, there is probably a better way to go. Corporate foundations have many rules they must follow; giving programs allow for more flexibility. One great way to pursue giving on a different scale is to set up a branded Donor Advised Fund at the local community foundation, for instance the Community Foundation of South Jersey. This way you can set aside the funds in a way that is tax deductible and still have ready access to make contributions. The business also gets to tap into the expertise, investment benefits and back office assistance of the community foundation. It is actually a double win because you are also adding to the investments and activity of the community foundation, which is all about investing in the community.
What are some of the challenges that go along with promoting corporate philanthropy?
Finding the balance between talking about the good work and contributions of the company but not come off as bragging is always tricky. As I said earlier, one of the best tools funders have is shining a spotlight on a cause or a nonprofit, so by all means a corporate donor should be very proactive in talking about its giving. Work with the grantee to find ways that can maximize the positive coverage for the cause, the organization and the business. This is the best kind of trifecta.
How have you seen the approach to philanthropy change since you entered the field?
The drive for "metrics" that exploded in recent years is maddening. That and the resistance to support general operations astound me. Funders constantly want in-depth evaluation done around their grant, pushing to know statistically what impact the funding has had, but they don't provide money for the evaluation and they often won't support general or indirect operational costs. This is a horrible Catch-22 for the nonprofit. And honestly, unless a funder is giving a significant grant (well above $35K), they need to temper their expectations. Happily, funders are starting to have the hard conversations around these issues, so I am hopeful.
One very positive change has been the way corporations take their giving much more seriously internally now. More and more we see a dedicated staff person who is consistently managing grants, another in charge of employee matching gifts and an HR staffer engaged on employee volunteer opportunities. This is where we at CNJG are really pleased to be a resource, providing the connections to peers, professional development and best practice information.
Are there particular gaps, such as certain community needs that should be getting more attention, that you see in South Jersey or New Jersey as a whole?
Recently, we held a Funders Briefing on Post Sandy Recovery at 18 months that was heartbreaking and eye-opening. The focus of the discussion was on housing, hunger and mental health challenges and opportunities for investment. There is so much that is needed to help the thousands of victims still suffering. We are actually putting together some working groups of funders around each of these three issues as well as case management and coordination. The Long Term Recovery Groups can be effective but really need help to be effective "one-stop shops." There are three video excerpts from the briefing available on CNJG's website. I'll also mention that the Jon Bon Jovi's Soul Foundation is a member of the Council and he joined us for the briefing. As I said in introducing him, Jon understands how philanthropy can go beyond grantmaking and use its ability as a convener and be a bully-pulpit for the causes that matter.
Could you describe the South Jersey Initiative, and what progress you've seen in building the spirit of philanthropy in South Jersey?
Over the years, the Council of New Jersey Grantmakers has engaged in a few special initiatives related to South Jersey. Of particular note was our work to get the Community Foundation of South Jersey created and off the ground. Sidney Hargro came onboard in 2008 as the foundation's first executive director. He along with board leaders Jack Tarditi and Mindy Holman have been building the Community Foundation brick by brick ever since. If people aren't aware of their work, they should be. This is a fantastic and important resource for southern New Jersey.
In recent years, CNJG has been quite successful in bringing funders that have an interest in and commitment to Camden together. We have mapped grant investments not only by geography in the city but by services and grantee. Our Camden Funders Affinity Group meets regularly to hear from leaders in the city and find avenues for aligning funding. And, we have surveyed funders about their investments in Camden to further inform and guide their work. There is definitely a core group of grantmakers dedicated to the city of Camden.
This year, CNJG has great plans to engage even more in South Jersey. Most immediately on our docket is to bring together the managers that facilitate corporate giving and employee volunteer opportunities within their businesses. As a new member of the Chamber of Commerce Southern New Jersey, I'm also hoping we can work closely with Deb DiLorenzo and her team to be a resource for the work members are doing related to their corporate social responsibility.
Published (and copyrighted) in South Jersey Biz, Volume 4, Issue 5 (May, 2014).
For more info on South Jersey Biz, click here.
To subscribe to South Jersey Biz, click here.
To advertise in South Jersey Biz, click here.