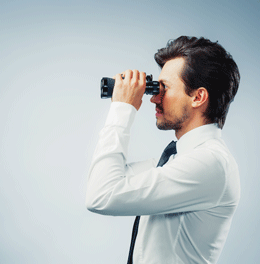 Now Hiring
Applicants may not have to travel far for work, but they do have to know where to look.
Though things have been looking up in the years since the economic recession hit, New Jersey continues to have one of the highest unemployment rates in the country. However, the news isn't all bad; in South Jersey, experts say that there are some industries that have been seeking new employees and are even expanding their reach with new facilities and construction.
According to Heather Simmons, freeholder and liaison to economic development in Gloucester County, while hiring continues to be relatively slow compared to what the region was seeing in the years prior to the economic downturn, South Jersey is experiencing pockets of hiring from small companies. "From our viewpoint, organizations with less than 30 or 40 employees are starting to slowly hire again, which is a good sign pointing to a growing economy," she says.
However, in many cases, job orders only extend to one or two openings per company, which Simmons says is still helping to reduce unemployment, albeit slowly. "Companies that are hiring are often looking for temporary or seasonal types of positions, as opposed to more permanent full-time jobs," adds Sharon J. Bishop, of Bishop and Bishop, P.C., certified public accountants and litigation consultants in Moorestown.
"However, we are seeing that college graduates are successfully finding positions … they may be commission-based or other types of contract opportunities, but they are finding work."
Still, in many counties throughout the region, there are companies that seem to be consistently hiring new employees, such as those within the food processing industry. "Our area is home to a lot of larger food-related companies, and their demands continue to fluctuate up and down … but even when the economy is flat, people are still buying food," explains Roy Fazio, partner and executive vice president for The Protocall Group in Cherry Hill, a full-service independent recruitment and staffing firm. Take Albert's Organics in Logan Township, for instance, which recently expanded into a new 72,000-square-foot flagship building and hosted job fairs to find new line workers, truck drivers, and front-line supervisors.
"Our geographic location will continue to be our biggest asset. That's why food processing does so well in this area," Simmons says. "Being between New York and Washington is a huge advantage … where else can you reach 40 million people in a day?"
Other industries throughout the region are also experiencing growth, including energy. However, according to Donald Powell, president of Powell Energy and Solar, LLC in Moorestown, hiring trends continue to be driven as much by politics as economics as energy efficiency and solar initiatives continue to be supported by state and federal incentives. The company was formed in 2008 to merge the latest green-building technology with quality construction. "New Jersey's greatest asset is its huge stock of rooftops and homes that need to be made much more efficient … and being as densely populated as we are, travel times are favorable."
Still, many energy companies in the region are thriving; Commercial Utility Consultants in Sewell has been adding positions such as client coordinators and boosting its sales force. "Energy is a very large market, and with energy deregulation being adopted in a lot of states, that's really helping businesses like ours to grow," says Nicholas J. Reynolds, chief operating officer for Commercial Utility Consultants. "The reason companies like ours may not be as affected by a bad economy is that our job is to help clients save money on their bills … and today, everyone is trying to do just that."
Another industry that may not have been as adversely affected by the recession is South Jersey's financial industry. According to Tony Mahon, president of AJM Insurance with locations in Cherry Hill, Glassboro, Hamilton Square and Haddon Heights, the industry continues to present new employment opportunities for workers with a variety of skill sets and educational backgrounds. "In my industry, there are so many different areas to explore for employment … you really don't have to be a business major to go into insurance any longer," he asserts. "The industry is really varied with plenty of opportunities to grow and move up the ladder, and we're seeing lots of career paths for those with skills in fields ranging from engineering to graphic arts to communications and marketing."
According to Fazio, South Jersey is home to several other industries that are currently hiring. Among the top jobs being requested within the firm are in health care, such as certified medical assistants, home health aides and skilled certified nursing assistants, in addition to office and professional jobs like administrative assistants, customer service representatives and medical receptionists. "However, with health care reform, we're all waiting to see how that's going to affect employment, especially for smaller businesses, throughout the health care industry," he notes.
Overall, Fazio says the most in-demand industries are health care, warehouse logistics and manufacturing, which has grown significantly in the past few months. Simmons agrees. "While manufacturing continues to decline across the country overall, we have seen a bump in interest from the manufacturing community looking for new facilities … which is another positive sign of growth."
Indeed, even though growth has been slow, the future is looking bright for South Jersey. "If interest in the area is any indication, we will continue to attract a diversified economy, from food and related industries to manufacturing to high-tech," Simmons predicts. The demand for more high-tech positions may be forthcoming thanks to recent developments in the region, including the designation of Rowan as a research university, the merger of UMDNJ, and the opening of Cooper Medical School at Rowan University in Camden.
"South Jersey has always been looked at as the rural part of the state, and that perception is really starting to change," Simmons says. "I think we are really going to see a shift toward a more research-based, technology-driven economy."
Published (and copyrighted) in South Jersey Biz, Volume 4, Issue 3 (March, 2014).
For more info on South Jersey Biz, click here.
To subscribe to South Jersey Biz, click here.
To advertise in South Jersey Biz, click here.