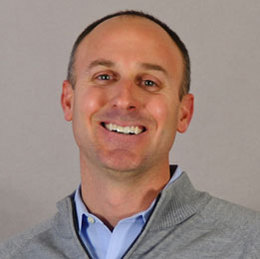 On the Move: November, 2013
Comings, goings, hirings, retirings and more in South Jersey.
Comings and Goings
Barbara Ciaramella and Russell Micoli were named vice presidents of Kennedy Health System. Ciaramella is vice president of Product Lines, and Micoli is vice president for Ambulatory Services. Both Ciaramella and Micoli had previously worked at Kennedy for many years, returning to the health care organization in new, expanded roles. Ciaramella will be responsible for overseeing the daily operations of several key ambulatory facilities and service lines. Micoli will be responsible for the organization's acclaimed Behavioral Health Services, as well as Family Health Services, Home Health Care, and the Early Intervention Program.
Neurologist Dr. Madeline Chadehumbe joined Gibbsboro-based The Center for Neurological and Neurodevelopmental Health to help launch a state-of-the-art Headache Program, in addition to helping all types of patients. Chadehumbe received her medical degree from the University of Zimbabwe, did her pediatric residency at Michigan State University, and completed her child neurology fellowship at Cincinnati Children's Hospital.
Kenneth J. Stephon was named the new president and CEO of Audubon Savings Bank. Formerly the CEO of Liberty Savings Bank in Pennsylvania as well as CFO and founding member of Hyperion Bank in Philadelphia, Stephon will lead Audubon's three branches in Camden and Burlington counties.
Ancero, one of the largest managed service providers in the region, announced the appointment of Yvonne D'Amelio as president and CFO. She most recently was the COO for the Healthcare Businesswomen's Association, where she provided the technology vision to grow the operational platform to support more than 6,000 members and 120 corporate partners. Before that, D'Amelio was a principal and CFO from 1997-2010 at Vox Medica, Inc., one of the top 50 health care communication companies worldwide.
Lauletta Birnbaum announced that litigators Francesco P. L. Suglia, Jill A. Guldin and Matthew T. Stanger joined her Sewell firm, Lauletta Birnbaum, LLC. Suglia has more than 10 years' experience litigating commercial/business disputes and joined Lauletta Birnbaum from Duane Morris, LLP. Guldin has nine years' experience litigating and representing clients in connection with personal injury and medical malpractice matters. She joined from the Philadelphia office of Fox Rothschild, LLP. Construction and energy industry expert Stanger has more than 10 years' experience representing real estate developers, construction firms, design professionals and litigating commercial/business disputes, and developing energy projects in the burgeoning renewable energy and energy efficiency industry. Stanger joined from Blue Sky Power, LLC, a Camden-based clean energy project development firm, where he continues to serve as chief development officer.
Duly Noted
Jay Winkler (pictured), partner and creative director of Idea Lab, Inc., a marketing firm in Moorestown, bought controlling interest in the company. After buying Jack Paolin's shares, Winkler is sole owner of the company. Paolin, the founder, will have an office in Idea Lab's new location and stay on as a consultant.
Bancroft, a New Jersey-based nonprofit and leading provider of brain injury rehabilitation and neurological evaluation and therapies, partnered with Capital Health to provide neuropsychological evaluations at the Capital Institute for Neurosciences located at Capital Health Medical Center – Hopewell. Patients who seek treatment at the Institute benefit from a multidisciplinary team of specialists who provide continuum of care, from diagnosis and evaluation to treatment and recovery.
Ronald Lieberman, Esq., of Adinolfi & Lieberman, PA, recently received a reappointment to serve a second term on the Family Practice Committee by the New Jersey Supreme Court. His new appointment will extend until 2015. The Family Practice Committee provides the New Jersey Supreme Court with recommendations concerning the Rules of Court as they relate to the practice of family law.
Goodwill Industries of Southern NJ & Philadelphia honored Virtua President and CEO Richard P. Miller with its coveted Helms Award at its Goodwill Proud Awards Breakfast last month. Miller was recognized for his many contributions to the South Jersey community, such as clinical alliances formed with Fox Chase Cancer Center and The Children's Hospital of Philadelphia (CHOP). With more than 8,400 employees, Virtua is South Jersey's largest employer.
Jeffrey Alan Kerstetter was named a partner at The Law Offices of Lynda L. Hinkle, LLC. Kerstetter, an associate at the firm since 2010, focuses his practice on family law, particularly divorce, military divorce, and child custody and support out of the Marlton office. In addition to his work at the firm, Kerstetter is on the Board of Directors of Genesis Counseling Center, is active in animal causes, and is an involved alumnus of Rutgers School of Law – Camden.
In recognition of completing the largest higher education merger in U.S. history, The Camden County Improvement Authority (CCIA) , together with Rowan University and other transaction participants, received The Bond Buyer's National Healthcare Financing "Deal of the Year" award for 2013. Parker McCay served as bond counsel to the CCIA/Rowan as part of that transaction.
Medford Lakes resident J. Denny Shupe became a fellow of the American College of Trial Lawyers, one of the premier legal associations in America. The induction ceremony took place recently before an audience of approximately 900 during the 2013 Annual Meeting of the College in San Francisco, Calif.
Voorhees resident Donna Bell was recently elected president of the Katz JCC Board of Directors at the JCC's Annual Meeting. Bell has served on the JCC Board for 10 years as a vice president and member of the Executive Committee. She has been honored by receiving the prestigious Alan Klein Next Generation New Leader Award, the Daniel Toll Award, and the Sidney Levy Volunteer of the Year Award.
Real estate agent Val Nunnenkamp of Berkshire Hathaway HomeServices Fox & Roach celebrated 30 years with his top 50 clients for 2013 at a celebration last month at the Capital Grille in Cherry Hill. Nunnenkamp was presented with a Congressional Proclamation by Loretta Runyan on behalf of her husband, U.S. Rep. Jon Runyan.
Real estate developer Stanislaw "Stosh" Stachowski launched his $3.5 million European Bistro, Royal Cracovia, in Magnolia last month by throwing a sold-out grand opening party for 250 attendees as a benefit for nonprofit Durand Academy, a multi-service agency headquartered in Mount Laurel, which serves special needs children and adults throughout southern New Jersey.
Attorney Christopher Wisniewski recently opened a transactional law firm in Washington Township. The new firm—Wisniewski Law Group—serves the needs of individuals, small businesses, organizations and municipalities in the South Jersey area. The office is located in the Edward M. Oberman, CPA, P.C.Building at 4150 Route 42.
Jeffrey Higman, a certified pedorthist at Carl's Shoes in Moorestown, earned a BOC Orthotic Fitter Certification. Higman also became an affiliate member of the Fellowship of the American Academy of Orthotists & Prosthetists, a nonprofit organization dedicated to promoting professionalism and advancing the standards of patient care through education, literature, research, advocacy and collaboration.
Published (and copyrighted) in South Jersey Biz, Volume 3, Issue 11 (November, 2013).
For more info on South Jersey Biz, click here.
To subscribe to South Jersey Biz, click here.
To advertise in South Jersey Biz, click here.