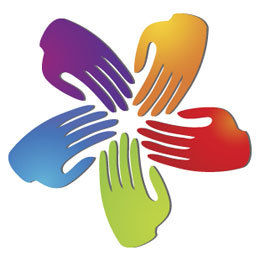 Focus on Nonprofits
…A Special Advertising Section…
Whether they're providing services for the disabled, the at-risk or the sick, these local nonprofits are hard at work behind the scenes, impacting South Jersey in more ways than you might imagine.
Bancroft
Bancroft is a leading nonprofit provider of specialized services for individuals with autism and other intellectual or developmental disabilities and traumatic brain injuries. Through an innovative continuum of care, which serves all ages in a variety of environments, Bancroft offers a comprehensive range of services to maximize each person's full potential and meet his or her changing needs. These services include: brain injury rehabilitation, special education, vocational training and supported employment, structured day programs, community and campus living programs, and behavioral supports. For 130 years, Bancroft has been pioneering new ways of helping people with disabilities lead independent and fulfilling lives. The organization's vision is a community where every individual has a voice, a purpose and a rightful place in society. Based in Haddonfield, the organization serves more than 1,500 individuals annually in New Jersey, Pennsylvania and Delaware.
425 Kings Highway E.
Haddonfield
1 (800) 774-5516
Bancroft.org
Big Brothers Big Sisters of Burlington, Camden & Gloucester Counties Big Brothers Big Sisters of Burlington, Camden & Gloucester Counties has been making a positive difference in the lives of children for more than 50 years. Utilizing the best practices in the field, their agency offers one-to-one mentoring services to at-risk youth. To move their mission forward, Big Brothers Big Sisters partners with individual donors, foundations and corporations to build a network of support and funding to support mentoring relationships. Professional staff provides ongoing support throughout the mentoring match, ensuring all parties involved benefit from an impactful relationship. The matching process is made possible through donations and supporters like you. In addition to financial support, Big Brothers Big Sisters is seeking more male mentors to support the many young boys on their waiting list. They also seek volunteers to help in volunteer recruitment and fund development efforts.
100 Dobbs Lane, Suite 202
Cherry Hill
(856) 616-2340
BBBSBCG.org
Catastrophic Illness in Children Relief Fund
The Catastrophic Illness in Children Relief Fund (CICRF) has been a financial safety net for New Jersey families struggling with overwhelming medical expenses for 25 years. This state agency provides relief for costs associated with a child's medical care. The definition of a catastrophic illness is economic and is measured in terms of the financial consequences on the family, not by diagnosis—a family whose child has an illness, condition or disorder in which the uncovered medical expenses for their care exceed 10 percent of the first $100,000 of the family's annual income plus 15 percent of any income over $100,000. The family must be residents of New Jersey for at least three months prior to submission of an application. Income and expenses are measured for the prior consecutive 12-month period in which the expenses were incurred. All expenses are subject to established caps and program regulations.
P.O. Box 728
Trenton
1 (800) 335-FUND
NJCatastrophicFund.org
Cooper's Ferry Partnership
Established in 1984 as a private nonprofit organization, the mission of Cooper's Ferry Partnership (CFP) is to facilitate the revival of Camden as an urban hub, where people choose to live, work and invest. CFP develops visionary long-range plans for the redevelopment of Camden's neighborhoods and works with private sector, government and community partners to implement high-quality projects. CFP seeks to enhance the economic and environmental health of the city by: strengthening Camden's connections to its physical assets including waterways, transportation network and proximity to Center City Philadelphia; leveraging public investment into parks and infrastructure to improve quality of life, and to create private investment opportunities; and cultivating vibrancy and a strong sense of place.
2 Riverside Drive, Suite 501
Camden
(856) 757-9154
CoopersFerry.com
MEND
MEND is a private, nonprofit corporation that develops, builds, owns and manages affordable rental housing in the Burlington County region of southern New Jersey. Founded in 1969 by nine Moorestown churches, MEND has grown into one of the most experienced, knowledgeable and accomplished organizations of its kind in the state. Their housing portfolio provides a wide variety of below-market rental apartments for low- and moderate-income individuals and families including: senior citizens, people with disabilities, and members of the regional work force. They work in close cooperation with many municipal partners to provide the "fair share" of affordable housing that is required by the New Jersey State Constitution and monitored by the New Jersey Council on Affordable Housing (COAH). MEND is governed by a volunteer board of trustees and staffed by affordable housing professionals highly experienced in all phases of affordable housing development, financing, leasing, property management and maintenance.
P.O. Box 828
Moorestown
(856) 722-7070 ext. 19
MENDInc.org
PRIDE Industries
PRIDE Industries is a 501(c)(3) nonprofit organization creating meaningful jobs for people with disabilities in its own business enterprises and in partnership with others in the community. PRIDE creates jobs for individuals with a wide range of challenges, including our nation's veterans, helping individuals move from dependence to greater independence. Founded in 1966 and headquartered in Roseville, Calif., PRIDE employs more than 4,900, including more than 2,800 individuals with disabilities across 13 states and Washington, D.C. PRIDE Industries is also a partner of the AbilityOne Program, a federal initiative to create employment opportunities for individuals with significant disabilities through the federal government's procurement of goods and services. PRIDE's vision is to be the premier employer of people with disabilities, the vendor of choice in the markets it serves, and a recognized leader in meeting the needs of individuals with disabilities overcoming barriers to employment.
5354 Delaware Ave.
Fort Dix
(800) 550-6005
PRIDEIndustries.com
Twin Oaks Community Services
Twin Oaks Community Services, a merger of Family Service and Steininger, provides caring behavioral health services for vulnerable adults, children and families throughout New Jersey. The agency offers more than 100 programs designed to meet the needs of our community with compassion. Whether it be an individual learning to manage a mental illness, a family struggling to put food on the table, a teenager facing pregnancy alone, or a frightened foster child transitioning out of the system, Twin Oaks is there to face our community's greatest needs. Through each of life's challenges, Twin Oaks helps individuals make healthy choices and achieve personal goals. This ensures individuals in our community have the skills and basic needs necessary to live full, healthy and meaningful lives.
770 Woodlane Road
Mount Holly
(609) 267-5928
TwinOaksCS.org
Published (and copyrighted) in South Jersey Biz, Volume 3, Issue 11 (November, 2013).
For more info on South Jersey Biz, click here.
To subscribe to South Jersey Biz, click here.
To advertise in South Jersey Biz, click here.