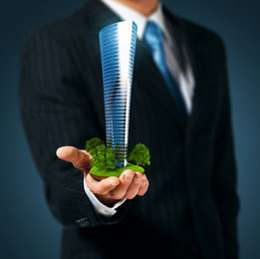 Moving on Up
…A Special Advertising Section…
With confidence building among business owners across South Jersey, the chances are good that either upgrades or expansions are on their minds. If that's the case with your business, these local companies—ranging from moving to real estate, technology to furniture—can help get you started by pointing you in the right direction.
Anchor Moving & Storage
Anchor Moving & Storage, an agent for Wheaton Worldwide Moving, has been providing quality relocation services for more than 40 years. Understanding the intricacies of all that's involved in a corporate move, they work with their clients as a team and create a plan that ensures equipment and furniture are moved safely, securely and timely. From providing additional services such as records storage management to warehousing, Anchor Moving & Storage is small enough to care, while big enough to get the job done.
353 Crider Ave.
Moorestown
(800) 292-0026
AnchorMovingNJ.com
DLC Technology Solutions, Inc.
Welcome to your office. Have you recently moved or are you thinking of moving to a better space? Whether new or old, your office undoubtedly relies on phones and computers to operate. It is easy to call the phone company and just get the phones ordered and working, but are you paying too much? Did you purchase the services your business really needs? Have you considered other vendors and ways to leverage new technologies? The savings and overall performance increase can be absolutely dramatic when you contact a company like DLC Technology Solutions. In fact, they offer a complimentary discussion about your office, its technology, and where you would like to take it. There's no obligation, just some time with an IT partner that goes well beyond the PC.
775 Route 70 E., Building F-160
Marlton
(856) 983-2001
DLCTechnology.com
Line Systems, Inc.
In today's office environment, it is important to consider all factors when building or relocating your business, including the necessary technology services and solutions that will set you apart from your competition. Line Systems offers a variety of voice, data, cloud and consultative services that will meet the ever-changing needs of your business today and tomorrow. Whether you require voice or data connectivity, a new phone system, site-to-site communication or data security needs, they have you covered. These services include: Traditional Voice, SIP Trunking, Hosted PBX, Ethernet Services, MPLS, Business Continuity Planning with Recovery Services, Security as a Service, and Construction Services.
Locations in Voorhees and West Chester, Pa.
(855) 733-1000
LineSystems.com
Office Furniture Outlet
Office Furniture Outlet started in 1990 as a small, local office supply business and has grown to become the "Greatest Office Furniture Showroom on Earth" located on Springdale Road, Cherry Hill. It has been voted both Best New Office Furniture Showroom and Best Used Furniture Showroom by their customers and peers. Their exclusive JOE DESK line, built in Cherry Hill, is famous for its unbeatable value, and it is built to outlast everything else in its price range. Mention this profile and come in to "Spin the Wheel" for additional discounts on your purchase or the chance that Office Furniture Outlet will donate to a local charity in your honor. Too busy to leave the office? Visit their website, where you will find a virtual 360-degree tour of both their new and used departments.
2080 Springdale Road
Cherry Hill
(856) 439-9500
JoeDesk.com
USAPhone.com
There is so much detailed work to do before you can enjoy your new office. You need to find the right space and sign a lease or complete a closing. You may need construction to fit out the new space. You need to arrange with a moving company, you may need to buy furniture, and you'll need new business cards and printed materials. You need to initiate new utility services including gas, electric, water, telephone, Internet, etc. The problem is that all of this must be completed by your move-in date. You need a minimum of a month to do everything to move your telecommunications easily. Sometimes your telephone numbers are simply not available at your new location. Professionals like USAPhone.com know the options and can guide you to the best decision for your organization.
1790 Route 70 E.
Cherry Hill
(856) 761-1000
USAPhone.com
Wolf Commercial Real Estate
WCRE is a full-service commercial real estate brokerage and advisory firm specializing in office, retail, medical, industrial and investment properties in southern New Jersey and the Philadelphia region. WCRE provides a complete range of commercial real estate services to property owners, tenants, investors, developers, banks, commercial loan servicers and companies seeking the highest quality of service, proven expertise and a total commitment to client-focused relationships. Through their intensive focus on their clients' business goals, their commitment to the community and their highly personal approach to client service, WCRE is creating a new culture and a higher standard. They value relationships more than any other aspect of their business. They are connectors with the people, resources, properties and partners that your company needs to achieve its goals. WCRE goes well beyond helping with property transactions and serves as a strategic partner invested in your long-term growth and success.
8001 Lincoln Drive W., Suite D
Marlton
856-857-6300
WolfCRE.com
Published (and copyrighted) in South Jersey Biz, Volume 3, Issue 11 (November, 2013).
For more info on South Jersey Biz, click here.
To subscribe to South Jersey Biz, click here.
To advertise in South Jersey Biz, click here.