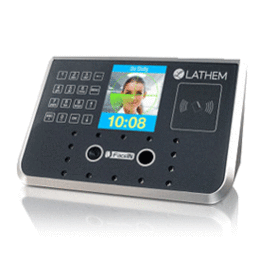 Office Space: October, 2013
On the Books: Not your Grandfather's Business Strategy
This month, read books that analyze the effects of social change in the modern business model.
Jab, Jab, Jab, Right Hook: How to Tell your Story in a Noisy Social World. Gary Vaynerchuk provides social media strategies to knock out the competition through just the right combination of "jabs" and "right hooks" by best utilizing your company's tweets, statuses, grams and pins. (HarperBusiness, November 2013, $29.99)
Mogul, Mom, & Maid: The Balancing Act of the Modern Woman. Today's mothers are a different kind of triple threat, and Liz O'Donnell analyzes the current challenges, both at home and at work, facing the women trying to balance the demands of work and home. (Bibliomotion, November 2013, $24.95)
Get Big Fast and Do More Good: Start Your Business, Make it Huge, and Change the World. Australian entrepreneurs Ido Leffler and Lance Kalish unveil the secrets to becoming successful while still maintaining ethical business behavior in the wake of success. (Brilliance Audio, November 2013, $19.99)
Office Supplies: No Hands, No Worries
Between typing, writing, shaking hands and more typing, one thing serious business people never do is twiddle their thumbs on the job. That is why this month's picks are all hands-free technologies that will make working in your office just a little more efficient.
Phone In
Increase the productivity and clarity of your conference calls with the Jabra Speak 510. This portable speaker can plug into the USB port in any PC or tablet, and can connect to any Bluetooth compatable phone. Jabra.com, $149
Time Saver
The Lathem FR700 Facial Recognition Time Clock (pictured) offers a hands-free alternative to badge scanning and number punching at the time clock. This item uses facial recognition technology to accurately log employees' activities on your office's time sheet. Lathem.com, $670
Stay Warm
The Bionaire Office Heater with Worry-Free Motion Sensor will turn on when you enter the office and off when you leave, meaning you don't have to worry about the dangers (and high electricity bill) of forgetting to turn it off. Bionaire.com, $49.99
Crunching Numbers
3.2%: Average drop in the monthly natural gas cost for South Jersey Gas customers as of Oct. 1, equating to a $4.22 savings a month
$8.40: Rise in cost of shares (49.4 percent to $25.40) for Burlington Stores Inc., parent company of Burlington Coat Factory, in their trading debut earlier this month
SIX THOUSAND SEVEN HUNDRED: Amount raised for the Hurricane Sandy Relief Fund by the South Jersey Association of Health Underwriters
522,700 SQ. FT.: Size of phase one of the Woolwich Commons development project, which gained final site approval and will include building a Walmart on Route 322 in the next couple of years
844: Homes First Montgomery Group wants to build on the Woodcrest Country Club property in Cherry Hill, including 169 affordable housing units. The Marlton-based company sued the township this past month in its fight to do so.
Published (and copyrighted) in South Jersey Biz, Volume 3, Issue 10 (October, 2013).
For more info on South Jersey Biz, click here.
To subscribe to South Jersey Biz, click here.
To advertise in South Jersey Biz, click here.