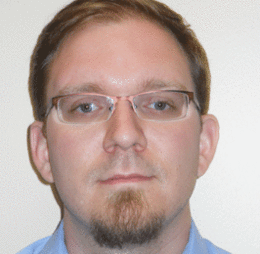 On the Move: October, 2013
Comings, goings, hirings, retirings and more in South Jersey.
Comings and Goings
Christopher Fritzsche, MSW, LSW, of Pine Hill, joined the geriatric care management staff of SeniorWise Care Management, a division of Samaritan Healthcare & Hospice. As a geriatric care manager, Fritzsche meets with clients where they live and conducts a comprehensive needs assessment of their health, mental and nutritional status and safety risks within their home, among other concerns.
The Bancroft School named Matthew Sharp senior principal and senior director of the Haddonfield Education Campus. Sharp has worked in the special education field in both public and private schools for more than 17 years. He has served as principal of the Bancroft Early Education Program and Preschool since 2005.
The Whitesell organization, a real estate development and management company, announced Thomas J. Heitzman has been promoted to president. Heitzman joined the Whitesell organization in 2002 and had previously served as executive vice president and chief operating officer of the company. Heitzman succeeds Richard J. Cureton, who retired in September after 30 years of service.
Dr. Caitlin Papastamelos was appointed medical director of Voorhees Pediatric Facility (VPF). In addition to serving as VPF medical director and providing pulmonary care to the children of VPF and Weisman Children's Rehabilitation Hospital, she also continues to care for patients who are transitioned into the community via her outpatient practice in Linwood. VPF also named Jim Konzelman MSN, RN, as its new nursing director. Konzelman previously served as nursing director of the Neonatal Intensive Care Unit at St. Christopher's Hospital for Children in Philadelphia.
The Juvenile Products Manufacturers Association (JPMA) in Mount Laurel appointed Kelly Mariotti as its new executive director effective Dec. 9. Mariotti will replace Michael Dwyer, who held this position since August 2004. Dwyer will become the president of JPMA where he will continue to be involved in board governance and strategic issues. As the former owner of Green Frog Art, Mariotti was also a longtime board member of JPMA.
Duly Noted
Patricia Claybrook, founder and owner of South Jersey cleaning company Jidan Cleaning, was one of just 23 area entrepreneurs to graduate from the inaugural Goldman Sachs 10,000 Small Businesses – Philadelphia class in September during a ceremony held at Community College of Philadelphia. Claybrook was part of a diverse group of business leaders who were hand-selected to spend 14 weeks at CCP studying a business and management curriculum designed by Babson College and customized by CCP faculty.
Material handling equipment manufacturer OPEX Corporation, of Moorestown, recently converted its 250,000-square-foot manufacturing, warehousing and administrative facilities to operate on 100 percent solar power. Its 2.77 megawatt system is not only the largest solar energy array of any privately held company in the state, but it makes OPEX one of the only material handling manufacturers in the world to build its entire product line using electricity derived 100 percent from renewable sources.
Realtor NAI Mertz announced a 30,000-square-foot lease at One Advantage Court, Interchange 7 Business Park in Bordentown between Equus Capital Partners, the landlord, and new tenant Altran North-America. Altran, with offices in Cherry Hill and Cranbury, is a trusted, high-tech engineering and consulting firm focused in the energy, automotive and life science industries.
Chris Fifis, of Lumberton, recently joined Samaritan Healthcare & Hospice as a member of its board of trustees. Fifis also serves on the board of trustees of The Cooper Foundation. After losing his father to lung cancer, Fifis was also a vital part of his family's creation of the Jim Fifis Lung Cancer Research Fund, which has raised more than $150,000 for cancer research to date.
Residential developer Sterling Properties announced that construction has begun on Rivergate, a transit-oriented community of 159 rental residences situated along the Delaware River waterfront in Bordentown. Part of a larger transit village known as the Waterfront Community Development, Rivergate will benefit from a convenient on-site River Line light rail station that will provide quick access to Trenton with connections to New York City and Philadelphia.
Michael R. Kuehl acquired sole ownership of Dynamic Ticket Solutions, LLC. Kuehl has extensive experience in developing custom Web-based management solutions for businesses across a wide range of industries. As chief technical officer, Mike developed the original DTS system of online ticket and reservation management for tourist railroads.
George E. Norcross III, chairman of the Board of Trustees of the Cooper Health System in Camden and executive chairman of Conner Strong & Buckelew, was honored by the New Jersey March of Dimes at the organization's 2013 Born to Shine Gala earlier this month. Norcross has a long history of supporting The Cooper Foundation. In 2011, in recognition of his contributions, Norcross received the New Jersey Hospital Association Healthcare System Trustee of the Year Award. In 2009, Norcross accepted the Susan G. Komen Beacon of Hope Award on behalf of Cooper University Hospital/Cooper Cancer Institute. In 2006, he was named Trustee of the Year by the New Jersey Council of Teaching Hospitals.
Published (and copyrighted) in South Jersey Biz, Volume 3, Issue 10 (October, 2013).
For more info on South Jersey Biz, click here.
To subscribe to South Jersey Biz, click here.
To advertise in South Jersey Biz, click here.