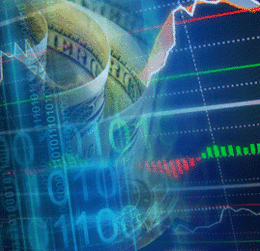 Bank on it
…A Special Advertising Section…
With the proper preparation, you can be the one in control of your money rather than the other way around. To get started, turn to these financial institutions, brokerage and wealth management experts for advice ranging from day-to-day operations decisions to setting yourself up for retirement.
Andrews Federal Credit Union
Since its founding in 1948, Andrews Federal Credit Union has grown to more than $950 million in assets, serving more than 105,000 civilian and military personnel around the world. Andrews Federal strives to offer world-class member service with superior financial products. With its recent system upgrade, members can expect new products and services, enhanced account security and new options for money management. The credit union's focus continues to be serving its global membership. In our fast-paced, technology-driven society, change is necessary. The credit union is proud to announce its SmartMobile service that provides 24/7 account access in the palm of your hand. You can download the mobile app on your iPhone or from the Android Play Store to view account information, deposit checks, pay bills, transfer funds and more. Sign up today on their website or stop by one of their New Jersey locations in Burlington, Mount Laurel or Joint Base McGuire-Dix-Lakehurst.
Locations in Burlington, Joint Base McGuire-Dix-Lakehurst and Mount Laurel
(800) 487-5500
AndrewsFCU.org
Benefit Concepts
At Benefit Concepts, they assist individuals and businesses in realizing their goals by offering guidance and support to clients—each with unique financial needs. They provide corporate qualified retirement plan design and support, full-service group employee benefits, and individual wealth creation and preservation strategies to meet the needs of business owners and individuals. By embracing a team approach, they ensure a wide breadth of experience is delivered based on each client's individual needs. They believe a benefit plan and investments are only as good as the knowledge their clients have about them.
304 Haddon Ave.
Haddonfield
(856) 427-0020
BenefitConceptsOnline.com
Campbell Employees Federal Credit Union
A credit union is a not-for-profit financial cooperative where membership is open to a group of people with a common bond. They are governed by an elected volunteer board of directors. Credit unions differ from banks which are owned by groups of stockholders whose goal is to earn a return on their investments. Instead, credit unions exist to serve their member-owners, the people who save and borrow there. They are able to return profits to their members in higher savings rates, lower fees for services and lower borrowing rates. Campbell Employees FCU was founded in 1937 to serve the employees of Campbell Soup Company and has since grown to $160 million in assets and 12,000 members, and it now serves a variety of employee groups. Their main office is located in Cherry Hill, and branch offices can be found at many of the plant and office locations of its sponsor companies.
2 Executive Campus, Suite 100
Cherry Hill
(856) 486-3250
CampbellCU.org
1st Colonial Community Bank
Gerry Banmiller, president and CEO of 1st Colonial Community Bank, believes in self-promoting his business—but not for the reasons he believes many people in his position promote their business. He believes a lot of business owners and presidents do commercials for ego fulfillment, and some do it because they want to cut costs. He says, "I do it because I want my bank to be successful and I believe I can best describe why you should bank with 1st Colonial. I can promise you a banking experience like nowhere else. I have personally hand-picked every officer and employee primarily based on their attitude and their competence." In fact, South Jersey Biz recently acknowledged in a reader's poll that 1st Colonial Community Bank was rated the best community bank in southern New Jersey. Consider also that the Bauer Company, an independent financial review agency, rated 1st Colonial with four stars, which is an equivalent of 'Excellent' in terms of financial performance and safety.
Locations in Burlington, Camden, and Gloucester counties
(856) 858-1100
1stColonial.com
Columbia Bank
As a true community bank, Columbia Bank prides itself on giving something back to the many towns it serves. For example, many Columbia executives regularly serve on the boards of local hospitals, schools and charities, chambers of commerce, rotary clubs and other community service organizations. The bank's volunteer crews also regularly help local Habitat for Humanity affiliates build affordable housing in low-income areas and assist local food banks in feeding the homeless and hungry. Team Columbia also continues to make a difference in people's lives through ongoing community outreach and Hurricane Sandy rebuilding projects. Recent endeavors include helping a select group of Middletown residents begin the rebuilding process by providing replacement home appliances; donating $22,000 to local hurricane recovery programs; collecting more than 300 shopping bags filled with food and cleaning supplies for local food banks; and sending volunteer crews to build local storm damaged homes. In recognition of their ongoing community and charitable support, Columbia received the New Jersey Bankers Association Community Service Award for two consecutive years.
Locations throughout New Jersey
(856) 772-9300
ColumbiaBankOnline.com
Newfield National Bank
Newfield National Bank, originally chartered in 1934 as the First National Bank in Newfield, became a wholly owned subsidiary of the holding company Newfield Bancorp, Inc. in 1990. The bank's main objective has always been to serve the banking needs of Newfield, as well as Gloucester, Cumberland and Cape May counties. This objective continues to be the driving force behind the bank today. Being one of the oldest and most established independent banks in the tri-county area, the bank has built a reputation of conservative soundness that has served it well. Newfield National Bank intends to remain an independent, full-service banking institution. It will continue to: serve the financial and credit needs of its community by providing safe and sound operations; maintain high-quality, personalized service for its customers; provide deposit and credit products which meet the ongoing needs of its customers; remain a responsible member of the community; and maintain a high degree of responsiveness to a rapidly changing financial environment.
Locations in Cape May, Cumberland and Gloucester counties
1 (800) 690-3440
NewfieldBank.com
ParkeBank
ParkeBank is a full-service commercial bank with an emphasis on providing personalized financial services to individuals and businesses. They combine great products, rates and personalized service to give you that extra attention that is missing from competitors. With locations in Gloucester County, Atlantic County and Philadelphia, their experienced professionals provide you with the expert advice you deserve. To demonstrate their commitment to you, they make all of their decisions locally and their employees are locals who are active in the communities they serve. ParkeBank was recently named one of the top 25 SBA lenders and they recently added a full suite of business services to their product line. If you are looking for "A Return to Better Banking," contact ParkeBank today.
Locations in Gloucester County, Atlantic County and Philadelphia
1 (866) PARKEBK (727-5325)
ParkeBank.com
Republic Bank
Republic Bank, one of the largest Philadelphia-based banks, has been serving the needs of consumers and government entities, as well as not-for-profit and corporate businesses, for more than 25 years. Republic Bank offers a full range of products and services including checking and savings accounts, loans and lines of credit, online banking and cash management solutions. With assets of $1 billion, 13 stores, an experienced team of professionals and a competitive product set, Republic Bank is well-positioned to help businesses and consumers meet and exceed their goals. In 2014, they will be opening a new location on Route 70 in Cherry Hill. Their current Voorhees location will also be relocated to a more convenient location on Laurel Oak Road. Both locations will feature their new prototype store.
Locations in Haddonfield, Voorhees and Pennsylvania
(888) 875-2265
MyRepublicBank.com
Tannenbaum & Mehta
Tannenbaum & Mehta has served as the Delaware Valley's business brokerage of choice since 1946 in retail, hospitality, distribution and manufacturing. They help business owners transfer business ownership in addition to offering valuation services and assisting with purchase financing and credit lines through their connections to SBA, banks and private investors. They communicate weekly to a 7,000+ client list of business owners/buyers/sellers/investors featuring new businesses listed for sale. If you're thinking of buying, selling or investing in a business, think Tannenbaum & Mehta; they make the connections.
1960 Route 70 E.
Cherry Hill
(800) 662-9507
TMBroker.cm
Published (and copyrighted) in South Jersey Biz, Volume 3, Issue 10 (October, 2013).
For more info on South Jersey Biz, click here.
To subscribe to South Jersey Biz, click here.
To advertise in South Jersey Biz, click here.