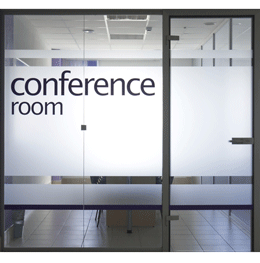 The Conference Room: Team Effort
The collaboration between engineers and architects has become increasingly common from the very start of a project, whether residential or commercial. We asked these local professionals for their thoughts on the benefits of this, and how it leads to less complications and a better result for all involved.
Ho-San Chang, Principal
TAO Architecture & Design, Moorestown
"As is the case with many industries, building design and construction has become a convergence of many different multi-faceted systems either competing for or working collectively to form the built environment within which we live and work. Tie together a business' programmatic requirements along with the complexities of structure, power and lighting, ventilation, plumbing, code requirements, and (oh yes) design, one can arrive at a tangled mess of elements or an intertwined and multi-threaded environment that benefits from the cooperation between design professionals. Agreeing to collaborate early in the design process can eliminate costly mistakes or conflicting details between disciplines later in the project, and ultimately, the overall effectiveness of a cohesive design can positively influence a business through a well-designed workspace."
Ronald C. Kerins Jr., Principal/Finance
GREYHAWK, Moorestown
"I often preach that project success relies on the attention to the design phase. The synergies created by having all stakeholders involved helps create a more efficient building process. Industry advances such as Integrated Project Delivery (IPD) and Building Information Modeling (BIM) encourage collaboration of all team members beyond the traditional architect/engineer design process. It all boils down to efficiency: energy efficiency; construction efficiency; and design efficiency. Owners want their team to focus on building efficiency and timely design decisions often provide the opportunity to lower operating costs. In today's commercial building environment, we have seen more collaboration among team members in both the design process as well as the construction phase. This collaboration is driven by the owner's desire to expedite project delivery without sacrificing building quality."
David Kreck, President
K2 Consulting Engineers, Inc., Haddon Heights
"The development of commercial property is a challenging endeavor that requires the consideration of a number of factors including demographics, financing, the ability to build the desired product, and the timeliness of approvals. For architects and engineers, the challenge is to design a project that not only meets the client's needs but can also be approved in a timely manner through compliance with the various and ever changing local, county, state and federal regulations that govern over land development. As prime buildable land becomes increasingly scarce and regulations more stringent, it is of utmost importance that the design professionals work together from the onset of a project to identify the various restrictions and constraints that may be faced during the plan development and approval process. In doing so, potential problems can be quickly identified and addressed without undue delay and expense to the owner."
Published (and copyrighted) in South Jersey Biz, Volume 3, Issue 8 (August, 2013).
For more info on South Jersey Biz, click here.
To subscribe to South Jersey Biz, click here.
To advertise in South Jersey Biz, click here.