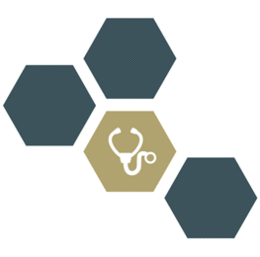 Who's Who in Health Care
Our first-ever list of some of the most influential names—and unsung heroes—in local medicine
Here in South Jersey, we're at the center of a health care hub that's growing every day. There are new hospital partnerships, ambulatory and wellness care initiatives, and research-level instruction going on right under our noses.
We wanted to spotlight some of the faces behind this, the people who are shaping the landscape whether they're at the forefront or behind the scenes. Here, we introduce 30 of these individuals, and get to know them on a more personal level in regard to their inspiration and hopes for South Jersey. We also asked some of them for their best reasons to stay on this side of the bridge; in other words, why leave South Jersey when world-renowned health care is right in your backyard?
Dr. Michael Christman
President/CEO, Coriell Institute for Medical Reasearch
Christman became the CEO of the Coriell Institute in Camden in 2007 after a tenure as founding chair of the Department of Genetics and Genomics for Boston University School of Medicine. He initiated the Coriell Personalized Medicine Collaborative, a genetics research study involving more than 5,000 participants in 47 states, four hospital partners and several academic collaborators. Since then, Coriell established the Induced Pluripotent Stem Cell lab, focusing on research and drug discovery, and the possibility of using genomic sequencing to personalize medicine for each patient. In addition to his membership with the Genetics Society of America, Christman serves on the New Jersey Technology Council Board of Directors.
Biggest change in your field: The cost to determine an individual human genome sequence has dropped from billions of dollars to about a thousand dollars. It's now cheaper to sequence a human genome than to do an MRI.
Favorite book: The Blank Slate: The Modern Denial of Human Nature by Steven Pinker. It's a brilliant analysis of what drives human behavior.
Dr. Al Sacchetti
Chief of Emergency Medicine, Our Lady of Lourdes Medical Center
Along with being chief, Sacchetti is an assistant clinical professor of emergency medicine at Thomas Jefferson University. He is a board member of "Children Can Shape the Future," current chairman of the New Jersey Emergency Medical Services for Children (EMSC) Council, co-author of the nation's first EMSC law and pioneer of the Emergency Information Form for Children with Special Health Care Needs. An award-winning author, he has written more than 100 journal and textbook publications and more than 500 lectures. Sacchetti is also primary investigator for Procedural Sedation in the Community ED Registry, which helped establish standards for safe sedation.
Best advice: Never be afraid to be wrong. When all is said and done, you might just turn out to be the one who was right after all. Some of the greatest advances in science and policy were made by thinkers who were publicly ridiculed for their ideas—that is, up until their work earned them a Nobel Prize.
Dr. Bhupesh Vasisht
South Shore Plastic Surgery
As a certified American Board of Plastic Surgery surgeon, Vasisht runs his own office, South Shore Plastic Surgery in Voorhees, but is affiliated with many local hospitals, including the Virtua and Kennedy health systems. He also operates at several local surgery centers including Centennial Surgery Center, Summit Surgery Center, and Cooper Surgery Center in Voorhees. Vasisht's practice may include breast augmentation and tummy tucks, but he's also known for his annual mission trips abroad to treat patients for free, such as children with cleft palates.
Reason to stay on this side of the bridge: People don't realize the amazing talent here in South Jersey. Some of the best doctors who are innovators and truly skilled in their craft work right here in South Jersey.
Dr. Robert Nagele
Director, Biomarker Discovery Center, Rowan University School of Osteopathic Medicine
The Biomarker Discovery Center was created earlier this year to help further the recent accomplishments of Nagele and his research team. The group has been leading the way in Alzheimer's and Parkinson's disease research, making a major breakthrough when they discovered disease-specific autoantibodies in the blood that can be used as diagnostic indicators for both diseases. Nagele's research means that one day, a simple blood test could be used to determine if someone is in the early stages of the debilitating diseases—before they experience any symptoms. The findings also led to the creation of Durin Technologies, Inc. and Beren Technologies, Inc., where Nagele serves as founder and chief scientific officer.
Favorite book: The Lord of the Rings because one of its themes is that sometimes, the solution to big problems can come from the overlooked and least expected source.
Jane Knapp
Marketing Director, Right at Home Cherry Hill
Knapp is the director of marketing for Right at Home Cherry Hill, an organization that provides in-home care for the elderly and disabled. She is also chairwoman of the Tri-County Regional Ethics Committee (TREC), an organization under the New Jersey Office of the Ombudsman for the Institutionalized Elderly. As chair, Knapp serves on the New Jersey Long-Term Care Ethics Consortium, providing training to local hospital ethics committees on how to approach ethics case consultations. In addition, she serves on the Inspira Medical Center Woodbury's ethics committee and Palliative Care Support Team.
Best advice: If you are not taking care of yourself, there is simply no way you can even begin the arduous task of taking care of someone with health challenges.
Dr. John A. Szczepanski
Szczepanski has been an optometrist in South Jersey for almost 35 years. After opening his own practice, he found a lack of care for housebound patients in need. Inspired to help this group, Szczepanski developed At-Home Eye Care based in Laurel Springs, making it much easier for individuals to receive necessary eye care. He performs comprehensive eye examinations, including testing for glaucoma, macular degeneration, diabetic retinopathy, and eye diseases such as cataracts with portable equipment. Patients can also choose new glasses from the comfort of their own home.
Rewarding moments: When I deliver a pair of glasses I prescribed for someone who hadn't seen an eye doctor in a long time, and I am able to help them read the Bible or watch television clearly for the first time in years.
Lisa Alberts, PMHNP-BC
The Center for Neurological and Neurodevelopmental Health
With more than 28 years of experience, Alberts, a psychiatric and mental health nurse practitioner, worked with schools, care management agencies and developmental disability service providers before her current position at CNNH in Voorhees, where she specializes in helping those with disabilities and neurological or neuropsychiatric disorders. Alberts worked at Bancroft for more than 18 years before coming to CNNH, but her relationship with Bancroft continues thanks to the partnership between the two organizations that allows her to work exclusively with Bancroft clients. She also remains a volunteer on Bancroft's Program and Gala Committees and is a two-term member of the board of trustees.
What inspired you: The very special individuals I see every day at CNNH and Bancroft inspire me. Individuals that meet life's challenges with a smile inspire me. Reason to stay on this side of the bridge: Wait times for appointments are significantly less on this side of the bridge.
Dr. Eduardo Careaga
Medical Director, Kennedy Comprehensive Breast Center
As medical director of the Kennedy Comprehensive Breast Center—located within the Kennedy Cancer Center in Sewell—Careaga oversees Kennedy's breast care program, which provides a supportive environment for women to receive personalized treatment for a wide variety of breast conditions, both benign and malignant. He also diagnoses and surgically treats various conditions of the breast, while working collaboratively with other physicians—including primary care physicians, gynecologists, radiologists, medical oncologists and radiation oncologists, and reconstructive plastic surgeons throughout the patient's course of treatment.
Biggest change in your field: There have been significant advances in the field of cancer genetics. This has resulted in better-defined individualized treatment plans for each patient.
Lawrence James
CEO, Connexus Technology
James used his personal experience as a cancer survivor to refocus his technology company, aiming to improve the patient experience by helping large health care providers better manage and exchange health information. Connexus Technology now works with hospitals, health care systems, payers and specialty pharmacies to improve data access and reporting capabilities. After launching PrayerConnexus, a free Web-based tool to help people in need find faith-based organizations, James traveled to Liberia and Haiti to provide resources and equipment to support families dealing with tremendous loss.
What inspired you: My frustration with the lack of interoperability between systems used by my various care providers when I was a patient.
Rewarding moments: My most rewarding moment was when one of my past care providers became a Connexus customer.
Dr. John Matsinger
Senior Vice President, System Chief Medical Officer, Virtua
In 2008, Matsinger joined Virtua as medical director of medical affairs. He has served in a number of positions since then, and today serves as senior vice president and system chief medical officer, responsible for overseeing the quality and safety of medical care provided to Virtua's patients. Matsinger actively facilitates medical staff interactions with senior administration to assure effective and efficient delivery of quality medical care consistent with the mission and vision of Virtua.
Health care mentor: Jim Dwyer, DO, Virtua executive vice president and chief clinical officer. Jim has taught me to lead with my heart and always put the patient at the center of everything we do. During difficult times when it seems that everyone has a different opinion, I will often ask the question—what is best for the patient? It is amazing how quickly that simple question refocuses everyone.
Dr. Steven Kirshner
Kirshner Spine Institute
Kirshner's Marlton-based practice helps patients with the most challenging back and neck injuries get their lives back through the newest treatments, including "motion sparing technology" such as the advanced flexible spinal rod system, DYNESYS, and artificial disc replacement. Kirshner continues his education so that he can utilize emerging technologies, and he has trained other surgeons from around the world in minimally invasive surgery techniques and new technologies. He recently traveled to China, educating more than 500 physicians, making him the first U.S. surgeon to train Chinese spinal experts.
Most memorable patient: A 97-year-old woman who survived a risky surgery that enabled her to do things for herself again.
The thing you can't leave the house without: A kiss from my wife
Gina-Marie Mecholsky
Community Relations Advisor, A Place for Mom, Inc.
Mecholsky is an expert when it comes to senior care and housing options after 25 years of experience in the health care and senior living industry. After working for physicians, health systems, assisted living communities and more, Mecholsky brought her expertise to A Place for Mom, where she works in community relations for the country's largest referral service that assists families as they make difficult decisions about senior living. A free resource, it provides families with invaluable resources to make the most informed decisions. Mecholsky is also the facilitator for Gloucester County Network Connections, a group of professionals that work together to help seniors.
Health care mentor: Rev. Dr. Christina Davis, the president and founder of the Peace Valley Holistic Center
Dr. John M. Tedeschi
CEO, Advocare, LLC/ Continuum Health Alliance, LLC
As the founder of both Marlton-based Advocare—one of the largest primary care providers in the Northeast for children and adults—and Continuum Health Alliance, a health care management company, Tedeschi's model has brought doctors into the fold of his efficient business model, allowing them to devote more time to patient care. Considered a national leader in pediatrics, Tedeschi serves as a member of the Southern NJ Perinatal Cooperative's Board of Directors, an organization he founded to improve maternal and neonate health care. He completed his pediatric internship and residency at Cooper University Hospital, where he remains on staff after more than 40 years. He's also served on the Board of Trustees for Virtua for more than a decade, where in 2009 they launched The John M. Tedeschi Pediatric Institute, a $25 million initiative designed to improve health at local, state and national levels.
Reason to stay on this side of the bridge: We care about our community and develop programs that will matter to our future environment. We are residents, not visitors.
Greatest hope: Patient involvement in their health
Dr. Sean Bidic
American Surgical Arts
As a plastic surgeon, Bidic specializes in cosmetic and reconstructive body contouring at his Vineland practice. He has a master's degree in fine arts from Carnegie Mellon, which makes him a unique plastic surgeon with the ability to work with any medium—whether that is skin, fat or bone, paint, clay or marble. Only three board-certified plastic surgeons in the U.S. hold a master's in fine arts. A South Jersey native, Bidic went to Columbia University's College of Physicians and Surgeons for his degree. He then completed his plastic surgery residency at the University of Pittsburgh while working on his graduate degree with a concentration in mixed-media sculpture.
The next big thing: Breast augmentation using your own fat. There will no longer be a need for implants.
Best advice: Make sure you have someone who is board certified in the profession you want to have the procedure done. If you have a vision problem, you see an ophthalmologist. If you're having plastic surgery done, you should have a board-certified plastic surgeon.
Dr. Paul Katz
Dean, Cooper Medical School of Rowan University
Founding Dean of Cooper Medical School of Rowan University, Katz is chief architect, executive, and academic leader of the school. Board certified in internal medicine, allergy and immunology, and rheumatology, Katz has held a number of other roles over the years, including founding vice dean for Faculty and Clinical Affairs and professor at The Commonwealth Medical College in Scranton, Pa., and has published more than 260 works. Additionally, he has served as a reviewer for the NIH, the Food and Drug Administration, the Arthritis Foundation, and the Accreditation Council for Graduate Medical Education.
Most memorable patient: A Vietnam veteran whom I cared for when I was an internal medicine resident. Despite all of our efforts, he died from a protracted undiagnosed illness. I was never sure if I could have done something differently.
The next big thing: Redesigned, multidisciplinary health care teams with physicians as members, not just leaders. This the only way we will meet the health care provider shortage.
Dr. David Shapiro
Brain Balance Achievement Center of Glassboro
Shapiro opened the Brain Balance Achievement Center this past January, a local branch of a program that offers academic and sensory-motor activities, in conjunction with dietary changes, to improve brain function. Though he has years of health care experience, he actually began in chiropractic care. He ran a private practice for 19 years before becoming a charter member of the International Association of Functional Neurology and Rehabilitation and completing the Carrick Institute of Functional Neurology's 175-hour certificate program in childhood neurodevelopmental disorders.
Common misconception: Learning disabilities and other neurodevelopmental disorders can only be managed or moderated but never corrected.
John Sheridan
President/CEO, Cooper Health System
With a career spanning 40 years in governmental service, law and health care, Sheridan is responsible for the operations of Cooper University Health Care and Cooper's more than 75 satellite offices. He is a member of The Cooper Health System Board of Trustees, as well as The Cooper Foundation Board of Trustees, and serves on the executive committee of Cooper's Ferry Partnership. Sheridan is also a member of the Board of Trustees of the New Jersey Council of Teaching Hospitals, the New Jersey Hospital Association and the Ronald McDonald House of Southern New Jersey. Prior to joining Cooper, where he's overseen the development of the new Cooper Cancer Institute, the Cooper Medical School of Rowan University, and multiple partnerships such as the most recent one with MD Anderson Cancer Center, his career included time as commissioner of transportation and deputy attorney general for New Jersey, and as a senior partner of the law firm of Riker, Danzig, Scherer, Hyland & Perretti, LLP.
Reason to stay on this side of the bridge: You can receive advanced medical care and at the same time be treated by physicians, nurses and staff that care about you and your family.
The thing you can't leave the house without: Common sense
Dr. Wendell Holdbrook
Holdbrook Pediatric Dental
In addition to the routine pediatric dental services such as check-ups and cleanings, Holdbrook performs restorative dentistry for all ages, which includes tooth-colored fillings and cosmetic strip crowns. His successful use of oral conscious sedation has made him a go-to dentist to treat children with special needs or children uncomfortable at the thought of going to the dentist. Holdbrook also works with Special Smiles, a program that provides dental treatment to special needs adults. Holdbrook is a diplomat with and certified by The American Board of Pediatric Dentistry, and a member of the American Academy of Pediatric Dentistry, among other associations.
Rewarding moments: When you get a very anxious child who you are able to talk off the ledge
Dr. Jenine Vecchio
Medical Director, Joslin Diabetes Center
Vecchio received a degree in psychology before earning her medical degree, which helps her to guide patients through the emotional aspects of treatment at the Joslin Diabetes Center at Deborah Heart and Lung Center in Browns Mills. Named the director upon its opening in 2011, Vecchio oversees the clinical practice, diagnoses, therapy and care coordination. A fellow of the American College of Endocrinology and board-certified in internal medicine, Vecchio spent several years in private practice and teaching at UMDNJ before coming to Deborah.
Common misconception: Patients with diabetes think that they have to stop eating. They change their diets and stop carbohydrates. This is not healthy. We can educate them on proper food choices and portions so that they can get the nutrients they need for a healthy lifestyle.
Greatest hope: That they find a cure for diabetes. Its complications can be devastating.
Dr. Thomas A. Cavalieri
Dean, Rowan University School of Osteopathic Medicine
Cavalieri founded the New Jersey Institute for Successful Aging in 1989, which is based at the Rowan University School of Osteopathic Medicine and provides care for patients and training for professionals. As the dean of SOM since 2006, Cavalieri is focused on expanding programs and strengthening collaboration in education, research and care. His main areas of interest are medical ethics and end-of-life issues, and during his career, he's garnered more than $16 million in funding for his research and training. He has chaired numerous organizations at the national and state levels, but among his roles now is to further the newfound relationship with Rowan University, which became a research-designated institution when it absorbed SOM from UMDNJ earlier this month.
What inspired you: My father, and a biology teacher— a religious sister. Both saw the beauty of the medical profession through its role of improving the human condition and affirming the dignity of each person.
Dr. Jack Piermatti
Dental Arts of South Jersey
Piermatti founded Dental Arts of South Jersey in Voorhees more than 25 years ago and, though the practice offers all phases of dental treatment, he focuses on restoration and has since performed more than 15,000 implant procedures. He has appeared on television and had several works published, serves on the American Board of Oral Implantology, and is a board examiner for doctors looking to become certified in the practice. Piermatti is also the director of the Dental Implant MaxiCourse at UMDNJ—now the Rutgers School of Dental Medicine.
Biggest change in your field: Implantology has changed with advancements in technology through computers in diagnostics and CAD/CAM milling of restorations.
Common misconception: When people think their case is too difficult to achieve a satisfactory result. Usually the most complex cases are handled smoothly and effortlessly in the hands of our experienced specialists.
Lisa Minner
Administrative Coordinator, MossRehab
Minner is an example of the unsung hero. She makes a large impact in patient care, but works busily behind the scenes. As the administrative coordinator for the Woodbury location of MossRehab, which offers outpatient services and a community re-entry program for patients recovering from brain injuries, she not only handles all referrals, coordinates patient care with clinicians, and performs quality assurance, but she is also known as a resource, someone who personally connects with patients and caregivers. In order to do that, she has educated herself on neurologic deficits, especially brain injury, so that she can best serve the patients.
Rewarding moments: Seeing our clients achieve their goals and get back to their new normal.
The thing you can't leave the house without: A positive attitude
Patricia Walsh, RN
Post Transplant Coordinator, Our Lady of Lourdes Medical Center
For 35 years, Walsh has been a member of the nursing team at Lourdes. A graduate of Thomas Jefferson School of Nursing, Walsh joined the dialysis center at Lourdes in 1978, where she worked for 26 years before being transferred to the hospital's transplant center and into her current role as post transplant coordinator for kidney and pancreas transplants. During her three decades at Lourdes, Walsh has been involved in everything from co-writing the peritoneal dialysis training and education manual to assisting in the opening of a satellite dialysis location in Mount Laurel.
Biggest change in your field: Technology and the change to electronic medical records. I am currently assisting with the transplant program's conversion to an electronic chart.
The next big thing: Retirement!
Dr. Nicholas L. Depace
Franklin Cardiovascular Associates
While his private practice is in Sewell, Cherry Hill and Philadelphia, Depace, a noninvasive cardiologist who specializes in valvular heart disease management and coronary artery disease prevention and reversal, is also affiliated with Our Lady of Lourdes, AtlantiCare Regional, Kennedy and Hahnemann hospitals. Board certified in cardiovascular disease, internal medicine and echocardiography, Depace teaches at Hahnemann, is associate chief of cardiology at the Drexel Medical School/Hahnemann, and has published extensively in noninvasive cardiology, specifically echocardiography and nuclear cardiology, including his book, The Heart
Repair Manual: The Philadelphia Formula For Prevention and Reversal of Heart Disease.
Most memorable patient: Joe Frazier (my best friend and lost brother)
What inspired you: Jesus and Lazarus
Mary Ann Boccolini
President/CEO, Samaritan Healthcare & Hospice
Between 2001— when Boccolini became CEO—and 2012, the amount of hospice families served increased from 167 patients on a daily basis to 398. Boccolini oversees a staff of 300, and 450 volunteers, and has helped institute numerous new programs including SeniorWise Care Management, the Samaritan Center for Grief Support, and—as of July 1—a Palliative Medicine Fellowship in collaboration with Rowan University's School of Osteopathic Medicine. She opened Samaritan's first Inpatient Hospice Center at Virtua Memorial Hospital, and also inspired Samaritan's involvement in the Foundation for Hospices in Sub-Saharan Africa (FHSSA).
Common misconception: Many people still believe that hospice care is only beneficial in the last few days of life. ... The truth is that we care for people of any age and any diagnosis if, in their doctors' best judgment, they have about six months or less to live if the disease follows its normal course. The emphasis is on helping patients and families live fully during that time.
Dr. Scott D. Schoifet
Reconstructive Orthopedics/Director, Virtua Joint Replacement Institute
Pioneering quad-sparing total knee and partial knee replacements, Schoifet's team approach to total joint surgery has developed into one of the largest and most successful joint replacement programs in the tri-state area. As one of the leading proponents of outpatient total knee replacement in the United States, Schoifet serves as medical director of the Joint Replacement Institute at Virtua, is a surgeon with Reconstructive Orthopedics, and currently teaches and trains orthopedic surgeons throughout the country and abroad.
Reason to stay on this side of the bridge: The large number of graduates from great institutions in Philadelphia, New York City, and Baltimore that have settled in South Jersey
Biggest change in your field: The number of younger patients presenting with end-stage arthritis
Morris Funk
CEO, Lions Gate
Funk recently took over the reins at Voorhees' Lions Gate senior living community. His 20-plus year background in health care includes positions as a senior vice president, consultant, regional vice president and community administrator, and he was most recently the COO of Miami Jewish Health Systems. He joined Lions Gate, a community rich with Jewish tradition, this past March, and now manages activities including health care and setting governing policies. Funk also works with the board of directors to further and promote Lions Gate's mission statement to serve the Jewish senior housing and health care community.
Greatest hope: We will recognize as a country that we need to appropriately fund programs to support and enhance the lives of seniors.
Best advice: Pay attention to the consumer of the future. If you're not planning now on how to provide care and services to your future customer, you will not be positioned organizationally or financially to do it right.
Chet Kaletkowski
President/CEO, Inspira Health Network
Kaletkowski, CEO of South Jersey Healthcare since 1999, recently oversaw the merger of SJH and Underwood-Memorial Hospital, and the creation of a new brand—Inspira Health Network, now one network with 60 locations. Kaletkowski already led the growth of SJH from a group of community hospitals in Cumberland and Salem counties to a system with more than 40 locations, and helped form partnerships with the Fox Chase Cancer Center, Nemours/Alfred I. duPont Hospital for Children, and Capital Health. Last year, the health system even welcomed its first class of residents. In recognition of his achievements, Kaletkowski received the Distinguished Leader Award earlier this year from the New Jersey Hospital Administration.
Most memorable patient: Me. I spent four and a half weeks in a hospital in the mid-1980s, which makes you more appreciative of patient expectations.
Biggest change in your field: Someone once said, "The only constant in health care is change."
Dr. George S. Taliadouros
Delaware Valley Institute of Fertility and Genetics
Taliadouros, founder and director of the Delaware Valley Institute of Fertility & Genetics in Marlton, Vineland, and Lawrenceville, is considered a pioneer in advanced reproductive technologies in the region, with success rates as high as 57 percent. Founded in 1994, DVIF&G offers a full spectrum of care representing the unique needs of patients, from IVF to treatment for endometriosis and other fertility-related conditions such as ovarian cysts and tubal reconstruction. Taliadouros is an assistant clinical professor at Rutgers' Robert Wood Johnson University Hospital and his practice holds affiliations with several local health systems such as Capital, Cooper, Inspira, Virtua and more. Prior to DVIF&G, Taliadouros held research and clinical fellowships at the National Institutes of Health and Case Western Reserve University.
Dr. Adrienne Kirby
CEO, Cooper Health Care
Kirby, Ph.D., FACHE, is responsible for the administration and management of the Cooper Health System's health care delivery operations, including the hospital and physician organization. Kirby is a member of the Cooper Health System Board of Trustees, has been a fellow of the American College of Healthcare Executives since 2003 and a certified health care executive since 1998. Kirby joined Cooper in January 2012 with more than 30 years of health care management experience, and prior to joining Cooper, served as president of Medstar Franklin Square Medical Center in Baltimore, a 380-bed community teaching hospital.
The next big thing: MD Anderson Cancer Center, the No. 1 cancer program in the world, has chosen South Jersey as their eastern U.S. hub. Through a partnership with Cooper, MD Anderson will provide people in our region with access to their clinical trials and treatment protocols.
Published (and copyrighted) in South Jersey Biz, Volume 3, Issue 7 (July, 2013).
For more info on South Jersey Biz, click here.
To subscribe to South Jersey Biz, click here.
To advertise in South Jersey Biz, click here.