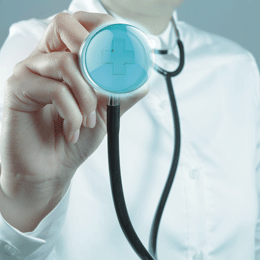 Close of Business: Medical Alternatives
The latest round of additions to the medical landscape show South Jersey remains a major player in health care.
For years, the only places people could receive any kind of medical assistance were doctors' offices and hospitals. Today, there are a number of alternatives available to assist those in need, including urgent care centers and specialized care facilities. Here, we feature a number of those alternatives in the area that have recently opened, or will be opening soon.
Brain Balance Achievement Centers
Glassboro
Employing a program that is "brain-based, not drug-based," Brain Balance Centers help children overcome academic, social and behavioral challenges. Their latest center in Glassboro just opened its doors in February. "The Brain Balance Centers offer a non-medical learning environment that has helped thousands of kids reach their physical, social, behavioral and academic potential," says Dr. David Shapiro, executive director of the Glassboro facility. Children with ADD/ADHD, dyslexia, Tourette's syndrome, Asperger's syndrome and autism spectrum disorders have all benefited from the program, which is designed for each individual child, and focuses on imbalances in the brain that may be creating the challenges.
176 William L. Dalton Drive, Glassboro, (856) 582-2115, BrainBalanceCenters.com
Cooper Cancer Institute – Opening Fall 2013
Camden
The new institute will bring all of the cancer services Cooper currently offers under one roof, making treatment and recovery for patients easier and more convenient. "Cancer has touched, in some way, nearly every person in South Jersey," says John P. Sheridan Jr., president and CEO at Cooper. "It's our goal, with this new building, to help improve our patients' experience by providing a full complement of coordinated cancer care services, including diagnosis, counseling, treatment, follow-up care and supportive services, all in one convenient location."
2 Cooper Plaza, Camden, (800) 826-6737, CooperHealth.org
LearningRx Brain Training Center
Cherry Hill
This innovative center uses a one-on-one cognitive training program to assist children and adults alike with a number of issues they may be struggling with, including anxiety, Alzheimer's, attention problems from ADD/ADHD, and more. "LearningRx does for the mind what a physical fitness center does for the body," says Stephen Pearson, executive director of the new Cherry Hill center, which opened in February. "We make the brain stronger and faster by strengthening the underlying brain skills that are responsible for how well we learn and function. Our methodology is proven to bring improvement faster and more effectively than any other educational process. It eliminates the root cause of learning struggles and makes people smarter, permanently."
9004 Lincoln Drive W., Suite E, Cherry Hill, (856) 348-3600, LearningRx.com/CherryHill
LourdesCare at Cherry Hill
Cherry Hill
The latest addition to the Lourdes Health System is an outpatient center that opened in March, designed to offer local residents convenient access to medical care, support services, and wellness programs and classes. The facility is also the new primary location for Lourdes Cardiology Services, as well as physician offices for cardiothoracic and vascular surgeries, orthopedics, rheumatology, bariatrics, podiatry, radiology, cardiac rehabilitation and physical therapy. "We are proud and excited to bring this new facility to the community and look forward to serving area residents," says Alexander J. Hatala, president and chief executive officer of Lourdes Health System. "We know residents deserve the best care and we believe LourdesCare at Cherry Hill will enhance our ability to serve the community."
1 Brace Road, Cherry Hill, 1-888-LOURDES, LourdesNet.org
MedExpress Urgent Care Center
Woodbury
Utilizing state-of-the-art technology, MedExpress, which opened in February, is a full-service, walk-in health care facility that is open 12 hours a day, seven days a week, with the ability to assist patients who may be ill, injured or simply seeking preventive care, through the administration of screenings, shots, X-rays, labs and EKGs, among other services. "As we continue to grow in this market, we look forward to expanding access to our model of patient-centered urgent care," says Dr. Dheeraj Taranath, area medical director. "Our dedication has always been to our patients. That commitment is as strong today at our Woodbury center as it was with our first."
875 Mantua Pike, Suite B, Woodbury, (856) 384-5949, MedExpress.com
Virtua Health and Wellness Center
Moorestown
Designed with easy access in mind, the newest Virtua facility, which opened in December, provides a variety of health and wellness services, including exercise classes, nutrition consultations and support programs that everyone from the fit, to the fit at heart, can utilize. "Helping people be well, get well and stay well is Virtua's mission," says Richard P. Miller, president and CEO of Virtua. "This center is a destination for wellness, diagnosis, care and treatment. Everything has been designed to focus on the needs of the community, while maintaining a one-stop destination for medical and wellness services."
401 Young Ave., Moorestown, (855) 556-7575, VirtuaFitness.org/Moorestown
Published (and copyrighted) in South Jersey Biz, Volume 3, Issue 6 (June, 2013).
For more info on South Jersey Biz, click here.
To subscribe to South Jersey Biz, click here.
To advertise in South Jersey Biz, click here.