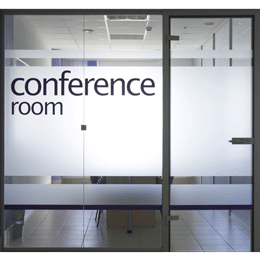 The Conference Room: Making it Count
If you've found yourself at the helm of a corporate event and you're not quite sure where to start with the planning, the advice from these three South Jersey professionals will point you in the right direction, keep you from making common mistakes, and let you know exactly what you need to do to make the event stand out without going overboard.
David Drubin, Director of Sales,
Courtyard by Marriott, Glassboro-Rowan University
"The biggest mistake that businesses make is their poor planning to make their event stand out. Not enough thought is given to creating a compelling reason to attend and commit their time. Promote not only the event but the speaker and location, as well. Try getting discounts at restaurants, attractions or shopping for the attendees. Organizers should look at previous feedback to see what worked and what didn't. You must make the event interesting and fun, use as much social media to promote it and create a buzz. Leverage your connections with sponsors and speaker(s) and establish a 'call to action' for potential attendees (something of value for early registration or bringing additional guests). Act as if you were going to charge to attend."
Danette A. Ridgway, Sales Manager, and
Sabbah Jaggi, Assistant Corporate Catering Manager,
Aloft Mount Laurel
"Understand your vision and what you want to accomplish from your event. What is the end result? Make sure the information you are sharing is informative for your guests so they leave feeling they were able to get something from the event for their own benefit. Always have your guests leave your event saying to themselves, 'I'm so glad I attended that event and can't wait until the next meeting.' Sometimes 'themed' events are a great idea, but it's important to make sure the focus is on the meeting topic and not necessarily on the event itself. Making the meeting informative and fun will leave them wanting to come back for more."
Published (and copyrighted) in South Jersey Biz, Volume 3, Issue 6 (June, 2013).
For more info on South Jersey Biz, click here.
To subscribe to South Jersey Biz, click here.
To advertise in South Jersey Biz, click here.