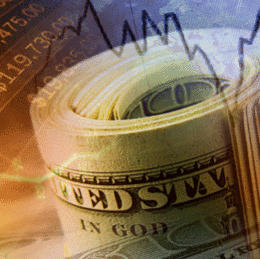 Financing 101
…Special Advertising Section from the pages of South Jersey Biz…
When dealing with your company's finances—whether applying for a loan or planning for retirement—it's best to ask lots of questions and educate yourself to ensure the decisions made are best for the future of both yourself and the company. Get started by following these simple tips from the experts who offer their best advice for a number of important issues you're sure to encounter as a business owner.
ABCO Federal Credit Union
Most loans are based on a person's credit worthiness. Credit worthiness is based on your income, debts and your credit score. The first thing to do is know your credit score. You can obtain a free credit report from AnnualCreditReport.com. The caution is to use this as a guide only. Once you apply for a loan, you have the right to ask for the score on which the loan is based. Depending on the loan, compare the following: rate, length of loan, what collateral is required, and if there is a special offer. The key to a good rate and term is to shop around. Many financial institutions advertise a low rate, which you may or may not qualify to receive. However, do not discount the loan offer until you find out what your rate would be and what you will actually pay. Don't forget to check out your local credit union. Consumer Reports has stated that banking at a credit union eliminates most fees and credit unions traditionally have lower rates.
10 locations serving South Jersey
1 (800) 225-1859
GoABCO.org
Andrews Federal Credit Union
Step up to better financing on your next auto purchase by following these tips. Making smart decisions and being prepared can save you thousands of dollars over the life of your loan.
1. Take advantage of online auto loan calculators so you will know what to expect. Visit AndrewsFCU.org/Calculator.
2. Get pre-approved so you will have confidence in knowing what you can afford.
3. Know how much you are willing to pay and stick to your plan.
4. Look for the right payment plan to fit your budget.
5. Consider what is best for your situation: lease, finance or cash?
6. Know the Blue Book value of your trade-in for stronger negotiation power.
7. Compare incentives. What has more value to you: free oil changes, 0 percent financing or a 100,000-mile warranty?
Locations in Mount Laurel, Burlington and Joint Base McGuire-Dix-Lakehurst
(800) 487-5500
AndrewsFCU.org
Cape Bank
Whether you're in search of a commercial line of credit, real estate loan, equipment loan or construction financing, getting what you need in today's commercial lending environment can be difficult for business owners. Most commercial banks have a highly structured loan application and review process. If your business does not exactly meet their checklist of requirements, odds are you'll be treated like a square peg trying to slip into a round hole. These days, you are better off finding lenders who have the resources, flexibility and experienced loan officers needed to customize lending solutions. You want a bank with flexible lending programs and payment options like at Cape Bank, which has been serving entrepreneurs and businesses for 90 years. With loan offices in South Jersey and Philadelphia, they understand your market and business needs.
13 locations in South Jersey
(856) 273-6968
CapeBankOnline2.com
Columbia Bank
Securing small business financing can often become a challenging and trying ordeal. Experienced commercial lenders, like Columbia Bank's Regional Vice President Bill Cossaboon, acknowledge there are some steps South Jersey small business owners can easily follow to help improve their loan approval chances. Cossaboon believes a key step in the loan approval process is for the applicant to clearly present their creditworthiness. "The process will be expedited if you are well prepared," he says. "This means presenting a business plan that takes into account both present and future needs, having the appropriate financial documentation readily available for review, and by knowing the cash flow of your business." When choosing a bank, Cossaboon also believes that local marketplace experience, extensive commercial lending expertise, and a solid corporate balance sheet should be determining factors in the bank selection process. He also believes that community banks meet all of these criteria and, by also being so close by, they can also offer quicker approvals which typically translates into faster access to needed funds to grow and operate your business.
35 locations in New Jersey
(856) 772-9300
ColumbiaBankOnline.com
CU Financial Insurance Group
Retirement planning can be challenging, but with the right tools it can be easier than you think. Employees of school districts and public universities are eligible to contribute to a 403(b) tax-sheltered account to help save for retirement on an income tax deferred basis. A 403(b) is an attractive savings alternative whether you are just starting out in the workforce or are close to retirement. Although it is easy to start a 403(b) plan, by just spending a few extra minutes, you can better prepare yourself for retirement. Here are a few questions to ask: What plan is best for me, Traditional 403(b) or Roth 403(b)?; What are the fees?; Are there any withdrawal charges?; What are the investment options?; Can I have a 403(b) plan in addition to other retirement and savings plans?; What happens if I get a new job?; How much money can I contribute?
Rancocas
1 (888) 439-0770
GoABCO.org/insurance.cfm
First Bank
When telling your story during the bank loan application, be sure to share the good and the bad news. Bankers do not expect perfection, but they do require full disclosure. Be organized. The more information you have pulled together in advance of the first meeting, the smoother the process. Remember that bankers will ask for a lot of information. The request for information should not be viewed as a sign of mistrust. Today's regulatory environment has created the need for bankers to have more and more verification documentation in the file. Not all businesses are in a position to obtain bank financing. Business owners should not be discouraged by an inability to receive a loan from a bank. Sometimes, other types of capital (equity, private loans, etc.) are required before a bank loan will be available. Bankers are looking for loans and deposits. Borrowers who are not willing to bring over deposit balances may find it more difficult to obtain a loan.
1020 N. Black Horse Pike
Williamstown
(877) 821-BANK
FirstBankNJ.com
Fox, Penberthy & Dehn –Merrill Lynch Wealth Management
When preparing to sell your business, start with "What is my number?" Oftentimes, business owners want to work toward a successful retirement strategy, as they have invested many years into their business. While there are a lot of discussion items worthy of consideration, our team focuses initially on someone's personal financial planning. We start with the end goal in mind. You will need to know how much assets after taxes your family will need so that work will be a choice—not an obligation. Proper financial planning allows an owner to work with a plan that will work backward to reach their end goal. Understanding completely your personal needs will lead to the best conclusion. Many times, consultants discuss various sale strategies, such as employee stock purchase plans, cash buyouts, and cash buyouts with consulting earn-outs, among other strategies. We would strongly suggest knowing exactly what your "number" needs to be so you can work with your advisors to determine which sale approach will make most sense for you and your family.
1200 Howard Blvd., Suite 300
Mount Laurel
(888) 287-9258
FA.ML.com/Fox_Penberthy_Group
Sun National Bank
It's a great time to invest back in your business to prepare for economic recovery or even launch a new business. Banks are ready to lend money to qualified borrowers, and preparation is essential when applying for a loan; so follow these tips:
1. Do your homework. Be able to explain how your business will succeed, what you need money for, and details about your customers, competition, marketplace, etc.
2. Prepare a business plan. A detailed business plan enhances your credibility.
3. Gather your paperwork. Be prepared to share your credit history, financial statements, tax returns, investor data and business plan.
4. Show your leadership. Demonstrate that you are serious about your business.
Show a lender you've already invested time, ideas and energy into your business. For example, create a website, design your retail location, develop a product line and produce marketing materials.
The more prepared and ready for business you are, the better your chances of securing financing.
350 Fellowship Road, Suite 101
Mount Laurel
(856) 552-5051
SunNationalBank.com
Published (and copyrighted) in South Jersey Biz, Volume 3, Issue 6 (June, 2013).
For more info on South Jersey Biz, click here.
To subscribe to South Jersey Biz, click here.
To advertise in South Jersey Biz, click here.