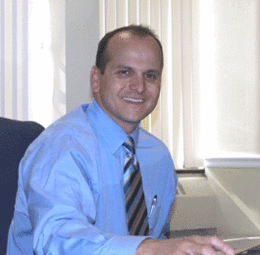 Take 5: Smartly Market on Social Media
These days, many tech companies are trying to gain brand recognition through the millions of users active on social media. However, effectively using sites like Facebook and Twitter to market your business takes just the right approach. Chris Miles, the CEO of Miles Technologies, provided us with five simple rules for getting your company noticed on social media.
1 Choose the right network. Although nearly everyone chooses Facebook as the foundation of their social media marketing, it's important that businesses thoroughly examine their options before getting started. For example, Pinterest may be more suitable for your company if your products and services consist of visually engaging images that users want to share.
2 Avoid the jargon; be human. While your company may be trying to sell a product or service, it's important that the bottom line isn't the only thing you're talking about. You want to create something that people see, like, and then want to share with friends or coworkers, so speak in layman's terms as much as possible (unless your audience is very technical). Get creative and you'll have people sharing your content for you.
3 Make regular, but not constant, updates. We've all had that Facebook friend who posts multiple updates daily and shares every little thing he finds. You don't want your company to be like that, do you? Make sure you make regular updates to your social media account, but be sure not to overdo it.
4 Have clear goals in mind. Achieving results in any business venture means setting clear goals for your company. Regardless of whether this means getting a certain number of leads each month from Facebook or simply gaining additional followers, you'll want to set some form of metric for success. If you do this, you'll be able to properly gauge whether or not you are getting the return on investment you expect.
5 Post at the right pace. Finally, it's important that you allot the correct amount of time toward marketing on social media. Be sure not to overdo your efforts, but instead spend a little time each week to make some progress. Going overboard is ineffective, costly, and may even drive your followers away.
Published (and copyrighted) in South Jersey Biz, Volume 2, Issue 3 (March, 2013).
For more info on South Jersey Biz, click here.
To subscribe to South Jersey Biz, click here.
To advertise in South Jersey Biz, click here.