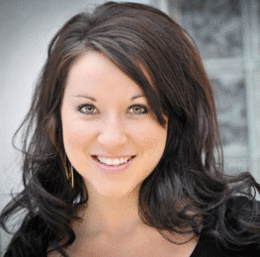 On the Move: March, 2013
Comings, goings, hirings, retirings and more in South Jersey.
Comings and Goings
Christopher M. Howard joined the attorneys of Parker McKay's headquarters in Mount Laurel. Howard, who received his law degree from the Rutgers University School of Law, will serve as an associate in the Foreclosure and Bankruptcy department.
Innovative Benefit Planning of Cinnaminson announced the addition of Ryan Kastner to the team. Kastner is a graduate of Perdue School of Business at Salisbury University in Maryland. As an employee benefits consultant, he will be identifying, developing and nurturing potential client relationships in the Greater Philadelphia area.
Brianna O'Neal (pictured) joined Haddonfield's Conigent, Inc., a technology consulting firm specializing in cloud-based systems solutions, to support its growing CrossFit Wodify business. Wodify is a mobile application to track and compare athletes' performance data. In her role as product specialist, O'Neal is responsible for configuration, software training, education and support.
Christopher Biddle, who retired as vice president of communications with the New Jersey Business & Industry Association in December, started his own communications consultancy. Biddle is now president of Biddle Communications & Public Relations LLC. He shares an office and is professionally affiliated with Liz Thomas and Pam Boyd of Thomas/Boyd Communications at 117 N. Church St. in Moorestown.
Duly Noted
The Cross County Connection Transportation Management Association announced the launch of two new mobile apps this month. The Transit Locator app uses the company's GIS technology to provide users with all nearby NJ Transit, PATCO and localized transit shuttle stops, while the NJ Intersections app gives users the opportunity to see all real-time traffic options via live traffic cameras.
Ancero, an IT managed service provider in Mount Laurel, was named a 2013 AT&T Gold Solution Provider Champion. Only 11 Gold Champions were named nationwide, and Ancero was the only company named in the South Jersey/Greater Philadelphia area.
South Jersey Healthcare achieved national accreditation from DNV Healthcare, a hospital accreditation program approved by the U.S. Centers for Medicare and Medicaid Services that integrates the ISO 9001 Quality Management System. The DNV program requires hospitals to evaluate the continuum of patient care throughout its facilities and take measured steps to improve when it is warranted.
Christopher DeYoung, registered financial planner, owner and president of DeYoung Financial Group, announced plans to move his office to a new location at 68 E. Main St., Moorestown.
Winslow Township, the Camden County Municipal Utilities Authority and the New Jersey Department of Environmental Protection executed an Administrative Consent Order allowing for interim sewer capacity in the Sicklerville Sewer Service Area of Winslow Township in order to begin immediately approving sewer connection application for up to 150,000 gallons per day of sewerage for new residential, commercial and industrial developments within the township. In conjunction with this, the CCMUA has also lifted their sewer capacity restrictions in the Cedarbrook Sewer Service Area to allow an additional 200,000 gallons per day of sewage capacity.
Charles P. McGee, vice president of wealth management in Janney Montgomery Scott's Marlton office, was named a 2013 Five Star Wealth Manager. This is the third consecutive year McGee has been awarded this recognition, given annually by Minnesota-based Five Star Professional—North America's largest and most widely published award program for financial services, real estate and insurance professionals who provide quality services to their clients.
Terriann Procida, principal of Innovative Benefit Planning in Cinnaminson, joined United Benefit Advisors' (UBA) Board of Directors. As one of the nation's largest employee benefits advisory organizations, UBA is comprised of more than 140 of the most successful and most trusted independent employee benefits advisory firms in North America and Europe.
Cook Maran & Associates was named a 2012 "Top 50 Independent Agency" by Encompass Insurance. The firm has 150 employees in offices in Voorhees and Fairlawn, as well as in East Hampton, Southampton and Melville, N.Y. The award recognizes Cook Maran & Associates for outperforming more than 2,600 independent agencies that represent Encompass throughout the U.S. Encompass is one of the few national insurers distributing personal insurance protection exclusively through independent agents.
John C. Picking Jr. was appointed as a member of The Board of Trustees for the Partnership for Haddonfield by the Borough of Haddonfield's Commissioners. Picking, a lifelong resident of Haddonfield, was active on the PfH professional committee before being appointed to the board and will attend all board meetings and actively promote and advance the Partnership initiatives. Picking is the owner of Jack Picking Tax Service, LLC along with his wife, Anne.
Team Builders Plus, a team building and leadership development company in Marlton, announced the opening of new offices in Philadelphia, Los Angeles and San Diego. The new offices are a part of the firm's efforts to provide a local presence in key U.S. cities. The Philadelphia office is located at 2 Penn Center.
The Bloom Organization, a commercial industrial real estate management firm in South Jersey, recognized two local brokers with awards for the most deals and greatest square footage leased within the Bloom portfolio of properties in 2012. Key Bloom personnel presented the awards to Ian Richman of Colliers International and Eustace Wolfington III of Newmark Grubb Knight Frank. This is the second consecutive year that Richman leased the most deals and the first time Wolfington received the award for the most square footage leased.
Century Savings Bank announced the appointments of Neil J. Blakeman and Kenneth F. Dondero to the bank's board of directors. A 20-year veteran of the banking industry, Blakeman recently completed his tenure as senior vice president and CFO of Century Savings Bank. Dondero is the owner of Dondero's Jewelry, as well as Benchmark Gem Brokers, a full-service consulting and brokerage company that serves customers in the area of estate and settlement analysis along with the liquidation of jewelry, gemstones and pure metal assets.
Concord Engineering, in Voorhees, made a $25,000 scholarship contribution to Rowan University's College of Engineering. The Concord Engineering Scholarship will recognize the academic achievements of students who are majoring in an undergraduate program related to mechanical or electrical engineering. Two $2,500 scholarships will be awarded in the spring of 2013 for the fall academic year and will continue annually through 2017.
Published (and copyrighted) in South Jersey Biz, Volume 2, Issue 3 (March, 2013).
For more info on South Jersey Biz, click here.
To subscribe to South Jersey Biz, click here.
To advertise in South Jersey Biz, click here.