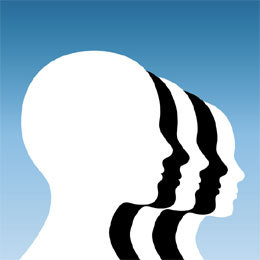 The Conference Room: This is Only a Test
…From the pages of South Jersey Biz…
A recent study released by nonprofit Trust for America's Health along with the Robert Wood Johnson Foundation unveiled some surprising statistics. Despite New Jersey's handling of Hurricane Sandy, the state was ranked the third worst prepared to deal with a natural or health disaster. It got us thinking: Before a problem arises, what should businesses do to have a crisis plan in order?
Betsy Ostroff, Vice President
Harmelin Media, Bala Cynwyd, Pa.
"As a service organization, Harmelin Media views its most important resources as our staff and data, both of which we have implemented safeguards and redundancy systems to protect. Some of the key safeguards any business needs to include are: Maintain all records on common drives that are backed up on an ongoing basis; house duplicate systems and records off site to quicken resumption of operations; cross train personnel so substitutes can step in as needed; overstaff projects so that the company can continue to function if a number of employees are unable to come to work; all staff needs the ability to access files and contacts off site. Our offices and off-site systems were tested during Hurricane Sandy and all of our employees were able to continue working, be it at our Bala Cynwyd locations or remotely."
Jack Paolin, CEO (pictured)
Idea Lab Marketing, Inc., Moorestown
"A disaster for a business can take many forms, from something as simple as loss of power to a destructive fire or storm. With many people working off premises and tools like the cloud, the risks are somewhat diminished. Nevertheless, the following are some preparations that should be in place: Backups of critical information and ongoing work should be stored outside the office, perhaps a thumb drive that can be updated weekly; employee, customer and vendor contact information should also be stored off site in a secure location; contingent plans for loss of the facility and/or equipment; designated writer who crafts the media message if one is necessary; one spokesperson who is the voice of the business; ground rules that pertain to your business and are shared by all employees. The key is anticipation and planning. Get input from everyone before finalizing the plan. You may not think of everything, but an incomplete plan is better than no plan at all."
Published (and copyrighted) in South Jersey Biz, Volume 2, Issue 3 (March, 2013).
For more info on South Jersey Biz, click here.
To subscribe to South Jersey Biz, click here.
To advertise in South Jersey Biz, click here.