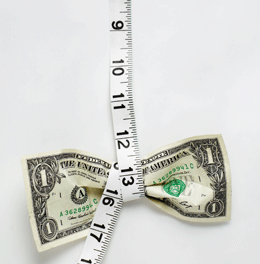 Close of Business: Executive Expectations
We asked our area's business leaders what their resolutions are, whether business or personal, for 2013 to find out what they are doing to channel the optimism that comes with a new year.
Art Campbell
President/CEO, Camden County Regional Chamber of Commerce
"The chamber will focus on promoting the many new products and services we've developed over the past two years. Many of these are one-of-a-kind programs that differentiate us from other business organizations and networking groups. These communication strategies will capitalize on the economic upswing to grow the membership and increase rates of retention. We will continue to focus aggressively on our Regional Online Business Directory as an effective Internet portal for our members."
Bradley L. Cusick
Vice President/Camden-Burlington County Market Manager, Capital Bank
"Social media is something I personally want to get involved in; we've talked about LinkedIn and Facebook accounts for the company. I just started with Capital about a year ago and, personally, I want to expand my network. I'm originally from Marlton so I want to expand my business network into Burlington County as well as Camden County. Also, I'm a big golfer and I'm trying to lower my handicap by two shots. That's a personal goal of mine, and golf's business, too."
Kevin R. Gibala
Commercial Loan Officer, Franklin Bank
"My New Year's resolution is to help my clients move past the uncertainties in this economy and embrace the opportunities ahead of them. No more waiting for things to get better. There's no better time than now. Here is to a more positive 2013!"
Richard Hohmann
Partner/Vice President, Innovative Leadership of the Delaware Valley, LLC
"My personal New Year's resolutions focus on continuing to maintain a four times a week regimen at the gym and eating healthy to help reduce my golf handicap into the mid-teens. I also would like to take time weekly for myself and do more entertaining at home. My business goals are to maintain sustainability and achieve our financial goals for the upcoming year. In addition, I would like to expand the use of our virtual assistant and migrate all my IT, telecom and software functions to the cloud. ... I would like to develop three new leadership training programs/workshops and create a leadership business forum where business leaders can share their stories of achievement with the future leaders of the community."
Kristi Howell-Ikeda
President and CEO, Burlington County Chamber of Commerce
"I want to work on the business and not in the business by focusing on long-term growth of the organization by streamlining processes, being more organized and communicating more efficiently. ... My ultimate goal is to ensure that we are all working together as a business community to strengthen the economy and help everyone's business grow."
Anne Koons
Prudential Fox & Roach
"Already into this new year, I've seen multiple offers on homes and prices rising. I'm looking forward to working with more knowledgeable buyers and sellers as I offer new and varied forms of digital research and marketing to them. My clients and I spend a great deal of time researching neighborhoods and sales prices. Together, we'll use my 28-plus years in real estate to help narrow the search and evaluate the best market values."
Stan Molotsky
President and CEO, SHM Financial Group
"It's imperative [that I make sure my clients are] prepared for any change and to make absolutely sure [they] have an exit strategy. ... You do this to prepare for different circumstances; it's imperative that people know the risk they have with various deposits in various types of programs and adjust accordingly. The next major adjustment people are going to face is preparing for inflation and making the proper deposits to make sure their purchasing power does not deteriorate."
Les Vail
President and CEO, Gloucester County Chamber of Commerce
"For the chamber, our goal is to continue to grow the organization and to be the leading business development organization throughout the region. We want to keep people connected. We want to continue to grow our partnerships and help support business wherever we can. We want to build a strong educational program that provides skills-based training for employees and professional developments for the executives and owners. We want to expand into the high school to help mentor students and be a small part of changing the work skills for the future. And personally, goals are tied with the business. I love what I do and I want to continue to help people grow."
Published (and copyrighted) in South Jersey Biz, Volume 2, Issue 1 (January, 2013).
For more info on South Jersey Biz, click here.
To subscribe to South Jersey Biz, click here.
To advertise in South Jersey Biz, click here.