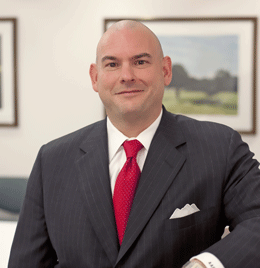 Take 5: Financial New Year's Resolution
Kick Start your Financial New Year's Resolution
When it comes to financial goals, many delve into long-winded strategies; and unfortunately, that can lead to failure from the start. Al Fox, of Mount Laurel-based wealth management team Fox, Penberthy & Dehn of Merrill Lynch, believes in "simplicity, discipline and accountability."
1 Live within your means. This is easy to say yet hard to do. It is important to create a spending plan. Determine what your income will be from all sources; next determine mandatory expenses, then discretionary expenses. Carefully evaluate your choices and remember you have the control of where your money goes. Most importantly, pay yourself first by creating a mandatory savings expense. Sometimes this requires sacrifice. This exercise always sets up success for financial obligations.
2 Evaluate all of your debt. Review outstanding debt obligations from both a term and cost perspective. This includes primary or secondary mortgage obligations, lines of credit for businesses, securities-based lending or margin agreements and non-recourse loans. Interest rates are at historical lows. It is not predictable when interest rates will be higher so make sure all of your financing lines up with your other financial goals. This extra effort can prove to be very significant.
3 Maximize retirement plan contributions. Review all of your retirement plans and make sure you are contributing the maximum dollar amounts allowed by law. If you are over 50, this includes catchup contributions on 401(k) plans. If you own a small business, fully explore all of the customized retirement plan alternatives available. The onus of retirement will continue to fall on our shoulders and people must maximize every dollar available under current rules and regulations.
4 Evaluate and review all of your planning. Consider reviewing your team of advisors. Are they delivering value for the cost of services? Do you need more from them? Are you regularly reviewing your progress? Have you updated your financial, retirement, tax, insurance and estate plans? Have you updated all of your beneficiaries on investment plans and insurance? Good advisors welcome these discussions and will be driving these conversations to you.
5 Communicate with family. Many of us spend more time planning our vacations than preparing our families for all of the important decisions that are involved with financial matters. Make sure important financial information is centrally located and you have communicated to loved ones about details and who to speak to. Conduct a family meeting to share general information. This can be often overlooked but is of great importance.
Published (and copyrighted) in South Jersey Biz, Volume 2, Issue 1 (January, 2013).
For more info on South Jersey Biz, click here.
To subscribe to South Jersey Biz, click here.
To advertise in South Jersey Biz, click here.