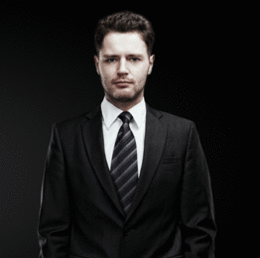 The Outsiders
What are the benefits of hiring an outside business consultant to help your company?
"I know for sure now looking back that [the consultant] was key in making me understand the right choices and the right paths of direction," says Kunkel, who co-founded the Washington Township-based mobile furniture company last January. "It's really strategic thinking. They brought a totally different angle to the business than I would have never been able to get on my own."
Working with a consultant, Kunkel says, provided guidance on critical business issues that she had little experience with, such as securing a patent, negotiating contracts, and establishing the brand. With more than 30 years' experience in best practices in business, Carmela DeNicola, FYI's president, also performed a market research assessment that resulted in a revamped marketing strategy for her client's two-pronged product of functional furniture and art.
Rather than a proposed four-month $65,000 advertising campaign in Philadelphia suggested by a marketing rep, the company invested instead in a new website with eye-catching imagery, a key selling tool for art aficionados. It also focused its advertising on the Hoboken region, where space issues are paramount and functional furniture is in high demand.
"We're trailblazing into a new territory and we're finding that we fit into two categories," explains Kunkel. "We didn't have the budget, so [the consultant] needed to figure out a strategy and a way to brand this product that I can benefit from both avenues under the same line of advertising."
A Lack of Expertise or Time
For many companies facing a business problem or seeking to grow, expand or diversify, the pressing question is whether to resolve the issue using in-house resources or to seek outside help through a consultant. The answer often depends upon how much knowledge is available within the organization.
"The best time to have a consultant is when you need specific expertise in solving a problem that you don't have in-house," says Brad Tornberg, principal of E3 Consulting Partners in Voorhees, which provides general management consulting to small business owners and C-level executives.
"And what a consultant brings to the table is the expertise or the experience of having done it many times before."
Having worked with more than 400 clients during the past 10 years, Tornberg stresses that perspective is a key benefit offered by a business consultant.
"Consulting can bring the best practices to the table," Tornberg states. "[The consultant] can look at other businesses that are maybe similar in industry type, size or geography or challenged with the same things and be able to draw upon a wealth of knowledge from years and years of having done it over and over again with different clients in different types of situations."
In today's technology-based business climate, Internet marketing and online strategy are popular areas of consulting. At Mount Laurel's T. Brooks Consulting, which specializes in website development, promotion and social media marketing, President Teri Brooks says many of her clients had attempted to build a website or develop an online marketing strategy on their own, but they quickly realized they lacked the expertise, thus turning to a consultant for help.
"You're good at what you do, but there are certain things that you're just not able to do, that you really just don't have the time to learn," Brooks says. "You need either someone to do it for you or someone to teach you how to do it."
An effective Web strategy, explains Brooks, requires more than an occasional Facebook post or a plain website. In instances where the company simply doesn't have the technical or marketing savvy, she notes that a consultant is the ideal alternative to hiring a permanent employee.
An Outside Perspective
Oftentimes, a business advisor is useful simply to provide a much-needed independent, outside perspective on a difficult or controversial business decision. This is especially true, experts contend, with family-owned and small businesses, which typically employ only a few people, making it tough to make decisions.
"There's a lot of emotion in owning your business because it's your baby," notes DeNicola. "When you're about to make very important decisions and you want to make sure they're validated or edited by somebody that is not emotionally tied, you bring in a consultant. They're bringing an arms-length view without any emotional ties to the equation."
"A lot of times, consultants are brought in almost in a referee mode," adds Tornberg. "They're looking for someone to come in in a very non-emotional way and make an intelligent business decision that's in the best interest of the business without the politics and the emotion that goes with it from the people that are on the inside."
Empower and Educate
As an added bonus, clients are often empowered and educated by the consultant as they acquire the tools needed to carry on the work themselves. For example, upon completing an engagement, Tornberg says he often transitions into a project manager role, checking in with the client and empowering them if they have the internal resources.
"Basically, once a week I get on the phone with them and make sure they're on track, make sure things are moving forward," Tornberg says. "A lot of times, when the consultant leaves, the project gets derailed."
Similarly, DeNicola says she often serves as a "coach-sultant," helping her clients develop the skills they need to implement key strategies.
"If you're a good consultant, you're teaching your client as you go," DeNicola states. "You're not withholding the 'secret sauce,' so to speak, as to how and when and where to do certain things. You're trying to educate them as they're going through their growth process."
At Tables On The Move, Kunkel says working with a consultant provided not only beneficial tactical strategies, but also business insight and knowledge that she applies on her own. She now negotiates critical contracts and reaches out to distributors and manufacturers in a way she couldn't prior to calling in an advisor, saving the company money and legal wrangling.
"It's really business education," Kunkel says. "Just because you know how to do the craft or service doesn't mean you know how to build a business."
Published (and copyrighted) in South Jersey Biz, Volume 2, Issue 11 (November, 2012).
For more info on South Jersey Biz, click here.
To subscribe to South Jersey Biz, click here.
To advertise in South Jersey Biz, click here.