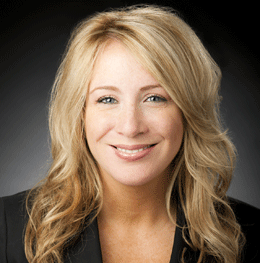 On the Move: November, 2012
Comings, goings, hirings, retirings and more in South Jersey.
Comings and Goings
Michelle F. Altieri (pictured) joined the Law Offices of Charny, Charny & Karpousis, P.A. in Mount Laurel. Altieri will join the firm's Divorce and Family Law Group, specializing in divorce, child custody, spousal and child support, property settlement agreements, prenuptial agreements, domestic violence and adoption.
The Lourdes Health System appointed six new members to their Board of Trustees: Dr. Emmaunel Ashong, Patrick Brennan, Joan Carter, Dr. Kathleen Greatrex, Marigene Kennedy and William Morgan officially joined the Board in October.
Archer & Greiner P.C. in Haddonfield welcomed four new associates. Christopher C. Archer and Kate A. Sozio will practice in the Commercial Litigation Group, Brian McGovern will practice in the Corporate department, and Richard Ramones will practice out of the Petroleumn Industry Practice group.
Henderson Engineers, Inc. , opened up a new office in Marlton. Henderson Engineers, Inc., is an award-winning Kansas city based engineering design firm making its first appearance in the South Jersey region.
Capehart Scatchard added Katheryn Eisenmann, Esq. , to the Firm's Labor and Employment Law Department. Eisenmann will represent public and private sector employers in labor and employment matters, as well as civil rights matters.
The Law Offices of Lynda L. Hinkle welcomed new associate W. Brack Collier to the Marlton office. Collier will be building the elder law practice and focusing on estate planning and administration, as well as taking cases in small business, family and municipal defense. Law Clerk Matt Raphan also recently passed the New York State Bar exam.
Public finance attorney Holly V. Horsley joined Cherry Hill firm Ballard Spahr. Horsley will spearhead the firm's first New Jersey public finance department specializing in municipal transactions and redevelopment projects.
Duly Noted
Archer & Greiner P.C. Attorney Lloyd Freeman received the 2012 Recent Graduate Award at the Rutgers School of Law-Camden Alumni Association's 3rd Annual Distinguished Alumni Awards Celebration. Freeman practices both state and federal commercial litigation.
Asher & Company, Ltd. announced that the company will join BDO USA LLP, a professional services firm out of New York City, effective Nov. 1. The company deals with publicly traded and privately owned companies regarding assurance, tax, financial advisory and consulting services.
John P. Kahn of Archer & Greiner P.C.'s Commercial Litigation Group was appointed to the Board of Trustees of the Camden County Bar Association. The CCBA is New Jersey's second largest county bar association, in operation since 1881.
Hill International, based in Marlton, was awarded a Platinum Award from Business + Construction magazine's 29th Annual Reconstruction Awards for its work managing the modernization project of New York City Hall; a project that cost $93.5 million. Of the 11 projects recognized with awards, Hill International was only one of two to receive the Platinum Award, the highest award offered.
Sun National Bank has launched a microsite aimed specifically at entrepreneurs and business owners. Brilliantbusinessstory.com offers a forum for business owners to share their success stories and promote their business online.
Ronald C. Kerins, regional manager and principal of GREYHAWK, an award-winning construction project management and consulting firm, has been inducted into Temple University's "Gallery of Success." Kerins has been in the construction industry for over 26 years, and also serves as an adjunct Professor with both Temple and Widener Universities.
ABCO Federal Credit Union, an affiliate of the BizKid$ financial education organization, donated financial education DVDs to Washington Township's three middle schools in October.
Cherry Hill doctors Leah and Marvin Ziskin will each receive Temple University Medical School's "Laughlin Alumnus of the Year Award." Leah Ziskin is being recognized for her work in public health, and Marvin Ziskin will receive the award for his contribution in ultrasound and biomedical physics.
Law firm Ballard Spahr has been selected to receive the 2012 Frances Perkins Public Service Award from the American Bar Association's section of Labor and Employment Law, based out of Atlanta. The firm was recognized fighting for the rights of women athletes over the year, in celebration of the 40th anniversary of Title IX.
South Jersey Energy bestowed $1,000 grants to local band and choral programs at Medford Memorial Middle School, Washington Township High School and Seneca High School in early November, as part of South Jersey Industries Energy for the Arts program.
Published (and copyrighted) in South Jersey Biz, Volume 2, Issue 11 (November, 2012).
For more info on South Jersey Biz, click here.
To subscribe to South Jersey Biz, click here.
To advertise in South Jersey Biz, click here.