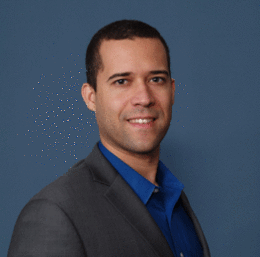 TAKE 5: Five Risk Management Tips for Businesses
In any situation, risks are possible—especially when groups of people, or employees, are involved. But one of the most effective ways to reduce your business' total cost of risk in the short term and the long term is a focus on health and safety. Adam Carr, sales executive for Maran Corporate Risk Associates, explains that by implementing the best practices concerning safety and reducing losses, businesses can reduce total cost of risk over time. He suggests assessing various risks within the workplace, but also working with an insurance broker that "understands total cost of risk and can help you address it."
"Implementing certain safety measures," he says, "looks very appealing to your insurance provider, and can result in a better rating that could lower your premium."
Here's Carr's advice on how to reduce risks in your business:
1. Write a Safety Manual. Record your safety regulations in a manual and review it with all employees.
2. Create an In-House Safety Committee. Create a safety committee that meets monthly and evaluates operational hazards and safety measures. Having good safety policies is a great start, but they are only truly effective when someone is ensuring that they are put into action.
3. Implement a Back-to-Work Program. Institute a regimented back to work program that safely phases injured employees back into work by stages. These programs have a proven track record in resolving claims quickly and drastically reducing claim costs.
4. Require Physical Examinations for New Hires. This ensures employees are physically fit to perform the work required of them and helps to avoid bad hires.
5. Devise a Company Drug Testing Program. Drug testing helps weed out employees with substance abuse problems and tends to deliver a better work product. Over time these measures reduce costly losses due to employee injury.
Published (and copyrighted) in South Jersey Biz, Volume 2, Issue 8 (August, 2012).
For more info on South Jersey Biz, click here.
To subscribe to South Jersey Biz, click here.
To advertise in South Jersey Biz, click here.