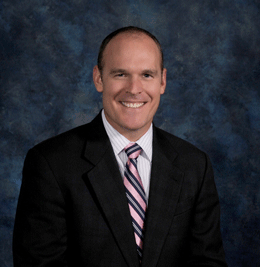 The Corner Office: Joe Coradino
Joe Coradino President of PREIT Services, LLC and PREIT-RUBIN, Inc.
Last fall, PREIT Services President Joseph Coradino (pictured) stepped up as the face of the Moorestown Mall's rejuvenation, creating a grassroots campaign to allow liquor sales back into Moorestown. Though it would be limited to the mall, he was met with plenty of opposition. Still, Coradino and his team managed to win the November vote, earning four liquor licenses for the mall.
With that, he promises, will come new, high-end restaurants, including a possible one by famed chef Marc Vetri, and an expanded movie theater. Along with these plans, Coradino celebrates his own milestone, with a promotion going into effect this June making him the next CEO of PREIT. Coradino spoke with South Jersey Biz about the development of their local shopping centers, which also include the Cherry Hill Mall and Voorhees Town Center, his recent promotion, and what lies ahead.
How did it feel to be campaigning for an issue that was considered fairly controversial at times?
It was an emotional issue for the residents, and I spoke at Rotary and I shook hands at the festivals, so it was an experience where I got a real chance to see both sides of the issue and have the opportunity to engage in open debate. It made me appreciate the political process, what it takes for someone to run for office. I guess at the end I had a confirmation that that wasn't my ideal career.
How has Voorhees Town Center's growth developed?
It's taken us a lot longer than we expected it to, because the residential buildings were built sequentially. It has taken over five years to get the residential fully built out, and given the fact that the retail was built under the residential, we couldn't lease space, simply because it wasn't there.
Do you see more work ahead for Voorhees?
We have one new restaurant and two that will open up in the next year, and some exciting new uses for the street retail. The residential space is growing: The coach of the Flyers lives there, and a couple of the Phillies live there, so it's taken a hold as the quality apartment space in the area.
What was PREIT's ultimate goal in South Jersey?
We're a Philadelphia-based com­pany. I grew up going to the Cherry Hill Mall. We saw the chance to take entertainment and shopping in South Jersey to a higher level. We had more than a professional perspective because we're residents and customers ourselves. That formed the basis for Cherry Hill. We brought 30 stores into Cherry Hill that had never been in South Jersey. Then we looked at Voorhees, right-sized the mall, built the residential, then took Moorestown and looked at dining and entertainment to complement Cherry Hill. What we have is three different retail experiences. The basis was to respond to what the customer wants, and that customer is us as well.
What are some eco-friendly initiatives that PREIT has taken?
In Cherry Hill, we've incorporated energy saving improvements to the property. One of the things we'll introduce shortly is free electric charge recharging stations.
What do you like to do to unwind?
I'm a workout junkie and I also do bike racing, so I spend a lot of time on a bicycle when I'm not working.
Book recommendation?
Unbroken by Laura Hillenbrand. It's a fabulous book. If you want to read an unbelievable book about someone who is determined and will not be denied, read Unbroken. Very motivational.
What are your plans moving forward as CEO?
My upcoming move into the CEO role at PREIT reflects the integral role I've played in developing and executing PREIT's strategic priorities. I am now focused on building on PREIT's strong foundation in order to lead the company into its next chapter of growth and success. This includes continuing to create compelling experiences for tenants and shoppers at PREIT properties, working to further enhance value for shareholders, and seeking to create new and exciting opportunities for PREIT employees.
Do you have any plans to celebrate your promotion?
A quiet dinner with my wife and daughter to give thanks for my good fortune.
Published (and copyrighted) in South Jersey Biz, Volume 2, Issue 4 (April, 2012).
For more info on South Jersey Biz, click here.
To subscribe to South Jersey Biz, click here.
To advertise in South Jersey Biz, click here.