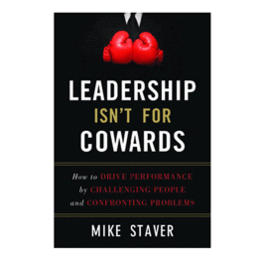 Office Space: April, 2012
IT: Eco-Finds
Making a difference can be as simple as changing some of your everyday office products. These daily tools are environmentally friendly and will contribute to reducing your carbon footprint, all while remaining productive in the workplace.
Scan-tini High Speed Scanner This compact device by Canon will assist in reducing paper usage by scanning your most important documents quickly, including items like receipts while on the go, so you can stay organized in the digital world. The small design yields the convenient, quick results needed for office productivity. $275.99
Mobius Solar Charger Your work day consists of constant phone calls, e-mails and important text messages, and the most frustrating aspect of owning anything battery operated? It dies. With Mobius, charge your iPhone with solar energy. The case is protective and gathers its energy in both natural and ambient light. It can provide up to eight extra hours of energy to even the most over-used iPhone. $85
AusPen Whiteboard Marker Starter Kit (pictured) AusPen's whiteboard markers are unlike the typical dry erase markers—they're reusable, non-toxic and recyclable. The kit comes stocked with six markers, their refills, and a carrying case. The bright markers are xylene free (the chemical which gives the markers their bad smell), and if you accidentally leave the cap off, it has a 24-hour cap-off life span. $48
On the Books: Sustainable Literature
If you ask these authors, going green is more than a trend, it's the future of the business world. Discover this month's newest releases and immerse yourself in the some of the latest topics regarding sustainability and corporate responsibility.
The New Rules Of Green Marketing: Strategies, Tools, and Inspiration for Sustainable Branding Jacquelyn Ottman discusses the importance of selling sustainability rather than just "selling the earth." Learn about the benefits and new rules of green marketing for your business. (Berrett-Koehler Publishers, April 2012, $21.95)
How to Design and Build a Green Office Building: A Complete Guide to Making Your New or Existing Building Environmentally Healthy Jackie Bondanza's green-friendly book gives an in-depth look into carbon emissions and how the heating, cooling and powering of offices accounts for 40 percent of carbon dioxide emissions. (Atlantic Publishing Group, Inc., April 2012, $24.95)
The Green Millionaire: Monetizing Green Strategies in Emerging Markets Explore new opportunities for investment, the empowerment of new business startups, and ways to learn the process of equipping the world for sustainability in Patrick Green's latest book, which offers several new business strategies for going green. (iUniverse, Incorporated, March 2012, $14.95)
Crunching The Numbers
$30 million: Total amount West Deptford Township will pay out to El Paso and Sunoco, the last two owners of the now defunct Eagle Point Plant, thanks to a recent tax appeal settlement.
$14 million: Tolls paid by Cherry Hill-based trucking company NFI in 2011. The company chief financial officer testified in Washington regarding the threat increasing tolls have on consumers and the trucking industry. He urged lawmakers to approve the Commuter Protection Act, which would provide federal oversight of toll authorities.
3: Gift card companies that plan to pull their cards from all New Jersey stores thanks to a law that would allow the Department of Treasury to acquire unspent funds after two years as unclaimed property.
36 Years: Length of time the garden supply shop G Boys, considered a landmark in Evesham, served the local community. It closed its doors earlier this month.
$1.25 million: Asking price of the Route 70 property.
2-megawatts: Power to be generated by new solar array unveiled at the Camden County Municipal Utilities Authority.
$250,000: Expected annual energy savings for the CCMUA.
$65 million: Construction and equipment supply contracts expected in the next year to get the new Paulsboro port ready for operation in 2013.
$950 million: Sale price for a majority of AT&T's ownership of Yellow Pages to private-equity firm Cerberus Capital, due to the shrinking phonebook business and growing Internet advertising.
3.98 percent: Average rate of a 30-year home mortgage loan, according to mortgage buyer Freddie Mac, a near-record low.
Published (and copyrighted) in South Jersey Biz, Volume 2, Issue 4 (April, 2012).
For more info on South Jersey Biz, click here.
To subscribe to South Jersey Biz, click here.
To advertise in South Jersey Biz, click here.