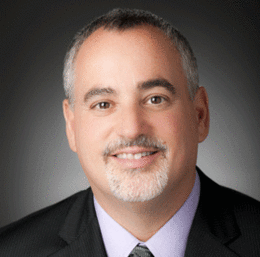 Take 5: How to Use Clear Vision to Plan your 2012 Business Goals
Setting business goals or making personal resolutions for 2012 should start with a clearly defined vision of what you want to accomplish and how you will accomplish it, says Joseph Rosales, of The Sales and Service Coach, LLC. And while that sounds simple enough, ask 10 people what they are going to accomplish during the next 12 months and how they are going to do it, and you may get some puzzled responses. As important as goal setting is, most people literally spend more time planning their vacations than they do planning the next 12 months of their lives or businesses, Rosales says.
Highly important aspects of achieving any goal include the specific plan, (how you will achieve the goal), the ability (skill to do what is necessary to achieve the goal) and motivation (what drives you to achieve the goal).
The motivation surrounding any goal is critical to understand. Setting goals without being personally and corporately motivated will most likely result in lost energy and motivation within a few weeks or months, unless you associate it with some clearly defined motivations. Make motivation a personal commitment.
Here is Rosales' step-by-step action plan for setting goals:
1. Imagine.
Start with the end in mind—see yourself with the goal attained. What does it look and feel like? The goal should be realistic and attainable, but don't limit yourself by past performance.
2. Plan it out.
You must clearly understand the starting point in relation to the goal. What do you need to do? Include how to do it and when to do it.
3. Write it down.
Be clear—this is your roadmap to achievement. Defining benchmarks and targets are a must in order to achieve the goal.
4. Be committed.
Stay on the plan and stay focused on the goal. Losing sight of a goal and loss of motivation are the main reasons people fail to achieve any goal. Talk about the process and progress frequently. Keep the goal alive.
5. Measure and adjust.
Most plans need revision once implemented. Make adjustments and keep moving forward.
Published (and copyrighted) in South Jersey Biz, Volume 2, Issue 1 (January, 2012).
For more info on South Jersey Biz, click here.
To subscribe to South Jersey Biz, click here.
To advertise in South Jersey Biz, click here.