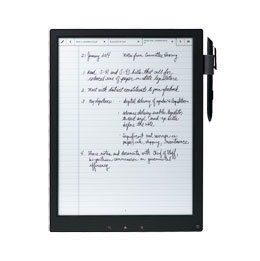 Office Space: November, 2011
In business, proper supervision and guidance, whether it is micro or macromanaging, is a vital key to successfully balancing time management and overall customer satisfaction. When it comes to your company, what is the best way to manage? Two local businesspeople offer their opinions on the matter.
"Micromanagement does improve and strengthen a business tremendously because a growing company is always changing."
Sharon Tsao
CFO, Contemporary Staffing Solutions, Mount Laurel
"Change is a necessity which requires communication and action. Communication and action requires new initiatives, improved processes and a combination of projects and tasks to manage toward a successful outcome. … Take a closer look at the meaning of micromanagement; it is simply a strong attention to detail by a team of people who are holding each other accountable. ... Improving and strengthening a business needs to have a healthy combination of macro and micromanagement if the key stakeholders and the staff members strive to be part of a growing company. … If the project players are competent and see an end that moves them forward, then micromanaging will be viewed as a team effort, giving strong attention to detail."
"Macromanagement is increasingly important in our fast-paced and rapidly changing global economy." Daniel Ruotolo, CPA, MS Managing Partner, Ruotolo, Spewak & Co./Visions in Innovative Accounting, Mount Laurel
"It encourages employee involvement in the decision-making process and fosters a collaborative and innovative workplace. The benefits of macromanagement, when applied correctly: inspires teamwork, leadership and creates a positive culture in your organization; focuses and builds on the strengths of each employee; improves employee participation and retention because they are a part of the plan; provides upper management with the freedom to identify and pursue new opportunities; and creates an organizational environment that supports fast growth, which cannot be realized with a micromanagement style. The success of macromanagement is clearly demonstrated in recent history with the success of companies such as Microsoft and Google. It is essential that every business incorporates macromanagement concepts to reach peak performance."
Office Supplies: Gift Ideas
Avoid getting your associates the same old gift card at this year's holiday gift exchange. With these creative office gifts that are less than $30, you're guaranteed to be somebody's favorite Secret Santa.
Stylish Stylus
Rocketfish's stylus and pen set combines the digital and hard copy world into one sharp package. The standard-but-sleek ballpoint pen also comes with a soft tip, perfect for protecting any tablet or smartphone from scratches. $26.99
On a Roll
The traveling worker will enjoy Sakar International's Folding Keyboard. Users can roll up this waterproof and spill-proof keyboard when on the go, then simply unroll and plug it in to enjoy a full-sized keyboard anywhere your business may take them. $24.95
Coffee Talk
Keep your associates out of the coffee shop and saving cash with a Hamilton Beach Personal Cup brewer. This desk-sized coffee maker brews single, pre-scooped and packaged Senseo coffee pods quickly without the mess that comes with a standard coffee pot. $19.99
On the Books: The Times We Live In
With the word "recession" constantly on everyone's mind, it is important to stay on top of the economy and personal finances. Fortunately, November's new releases offer valuable perspectives into possible recession-proof alternatives, along with how to guide your business through these times.
What's the Economy for, Anyway?: Why It's Time to Stop Chasing Growth and Start Pursuing Happiness
Authors David K. Baker and John de Graaf tackle the current economy by highlighting 13 big issues, along with solutions that could help shift your business in a better direction.(Bloomsbury Press, Nov. 2011, $25)
E-shock 2020: How the Digital Technology Revolution is Changing Business and All Our Lives
Michael De Kare-Silver looks at the major changes in technology, examining how these advances have altered the way businesses work and communicate in the present times and what consumers should expect in the future. (Palgrave Macmillan, Nov. 2011, $40)
Contextual Pricing
Cecilia Nguyen and Robert G. Docters discuss the importance of value fluctuation in the economy, detailing how location and competition can determine a product price. (Business Publications, Nov. 2011, $32)
Crunching the numbers
19.3 million — The number of students who enrolled in college in 2010, an increase of 11.5 percent from 2007.
$26,349 — Median earnings for high school graduates in 2010.
$47,422 — Median earnings for bachelor's degree holders.
5% — Profit increase during the third quarter for Philadelphia-based Comcast.
$17 million — Maximum amount of a 10-year grant that helped woo California-based Allergan, Inc. to build a new, $12 million research and development facility in New Jersey.
400 — Number of new jobs the facility is expected to create.
$38.5 million — Amount Atlantic City will borrow to refund property tax payments to resort property owners thanks to tax appeals.
17 million — Number of packages expected to be handled by FedEx on Dec. 12, the busiest parcel day of the year. Shipments on the busiest day have steadily climbed through the recession due to shoppers buying holiday gifts online.
$5 — Proposed monthly debit card fee nixed by Bank of America.
1 cent — Amount to be tacked on to the cost of a postal stamp next year.
$8 billion — Amount lost by the Post Office in fiscal year 2010.
2,450 — Number of employees out of work with the closing of all 46 Syms and Filene's Basement locations, including Cherry Hill.
12 a.m. — Time that stores such as Macy's and Target will open on Black Friday for the first time ever.
Published (and copyrighted) in South Jersey Biz, Volume 1, Issue 11 (November, 2011).
For more info on South Jersey Biz, click here.
To subscribe to South Jersey Biz, click here.
To advertise in South Jersey Biz, click here.