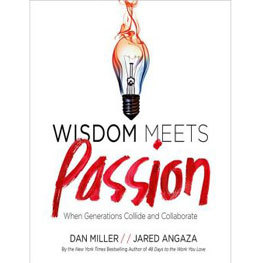 Office Space: August, 2011
The Conference Room: Sharing the Credit
Every employer wants as much information as possible before making a hire. That's why we check references and scrutinize candidates in interviews. But does running a credit check on a prospect's finances go too far? Two local managers share their thoughts.
"Credit is a key credential." Andrew Barnett, Principal, Wealth CMT, Cherry Hill
"As a wealth management firm, we are dealing with people's money, and so we certainly want to make sure that our employees have a level of personal responsibility that they maintain their credit to at least reduce some of the exposure to fraudulent behavior that might put our clients' money at risk.... Eliminating one additional risk, by virtue of someone being in difficult financial straits, through a quick and easy credit check gives us an opportunity to ask more questions. I don't know if it's expected, but I've never had any problems when I ask for it. One of the things to look for is: 'Are they current on their payments? Are there any delinquencies? Have they ever filed for personal bankruptcy?' For us, it's part of a larger personal criminal background check. If someone has defaulted on an auto loan or consistently misses credit payments, it at least makes us aware that they might not be financially responsible, and it has an impact on their daily life."
"It won't tell the whole story." Bob Nardi, Sales Manager, Energy Plus, Bellmawr
"We believe that everything for us is going to come through with a background check, [not a credit check]. A credit check is more personal. We're a sales organization, so a background check is more important, such as if that person has had a run-in with the law or court appearances. Bad credit or good credit is neither here nor there, because you never know the reason behind why they might have that bad credit. So even if they had bad credit, we might hire them. There are many different reasons out there why people might have bad credit. We're not going to pry into whether they have bad credit or not. In this day and age and today's economy, you never know what happened. Therefore we don't want to hold any prejudice against someone because of their past credit history."
On The Books
Insight on time management, innovation and our collaborative culture.
The Innovator's Manifesto. Deloitte Consulting director Michael Raynor outlines how disruption theory can predict the success of any type of business venture. (Crown, $23)
18 Minutes: Find Your Focus, Master Distraction, and Get the Right Things Done. Business columnist Peter Bregman helps readers cut through the clutter in this book, due out in late September. (Business Plus, $25)
The Penguin and the Leviathan: How Cooperation Triumphs Over Self-Interest. Harvard's Yochai Benkler argues that cooperation can improve our business, technology and society as a whole. (Crown, $25)
Office Supplies: Make Yourself Comfortable
The average office worker logs six hours or more a day at the desk. Now, at least you can do it in style!
Sit pretty.
Why buy a chair when you can purchase a design icon? Herman Miller's ultra-ergonomic Aeron Chair just might be the best thing to happen to your behind since Spanx. $869
Think it through.
Steelcase's environmentally friendly Think Chair design combines lots of support with flexibility to make long days at the office more bearable. $769
Walk it out.
If you're really sick of sitting, Details offers the ultimate multitasking setup. Choose from the Walkstation (from $4,399), which brings the treadmill right to your desk, or the Sit-to-Walkstation (from $4,799), which also has room to pull up a chair.
Next generation.
Elastic design that molds to your body is the key to Knoll's Generation chair, with a flexible back, hard wheels and a polished aluminum base. $922
Crunching the Numbers
43%: Portion of small South Jersey businesses who have seen their business contract over the past year, according to a survey by Mangan, Ernst & Rankin Wealth Management Group.
93%: Have seen costs rise, while just 37 percent have increased their prices.
78%: Don't expect the economy to recover for at least 18 months.
33%: Added to their staff. A year ago, three-quarters of respondents had said they planned to do so.
No. 6: Greater Philadelphia's rank for personal income, out of 366 U.S. metro areas studied by the U.S. Bureau of Economic Analysis.
No. 264: Our region's rank in income growth from 2009 to 2010, at an increase of just 2.38 percent.
4: New Jersey's rank out of all 50 states on the University of Nebraska-Lincoln Bureau of Business Research State Entrepreneurship Index. That's up from No. 9 in 2008.
40%: Probability of a double dip recession, according to economists from Wells Fargo and Bank of America.
$543 Million: Amount New Jersey small business owners received in Small Business Administration loans in the first three quarters of the fiscal year. That's up 41 percent from last year.
3,900: Private-sector jobs added in New Jersey in July, the sixth consecutive month of jobs gains. The net increase was 1,800 jobs, a total depressed by the loss of 2,100 public sector jobs.
37,900: Year-to-date increase in private-sector jobs in Jersey.
7,900: Year-to-date decrease in public-sector jobs.
Published (and copyrighted) in South Jersey Biz, Volume 1, Issue 8 (August, 2011).
For more info on South Jersey Biz, click here.
To subscribe to South Jersey Biz, click here.
To advertise in South Jersey Biz, click here.