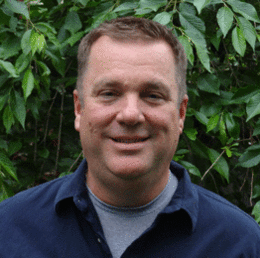 The Corner Office: James H. Carll
James H. Carll, Chairman, Archer & Greiner, P.C.
A South Jersey native, James Carll made his name in corporate law, handling complex business transactions. But among his greatest challenges has been overseeing Archer & Greiner's growth into a regional legal powerhouse. That expansion included the takeover of a 31- person Hackensack firm this spring, making Haddonfield- based A&G not only the largest law firm in South Jersey but among the biggest in the state. Carll says the company's expansion is less manifest destiny than a cautious but progressive approach to doing business.
Where did your path to business leadership begin?
Early in my career at Archer & Greiner, senior members of the firm saw leadership qualities in me.... At a relatively young age, I was actively involved in firm administration, named chair of the firm's corporate department in 1991 and then a member of the board of directors. In 2002, when a leadership change was needed due to an unanticipated illness, I was perceived as the natural choice to become chairman.
What has been your management approach?
As a firm, we have grown to be over 200 attorneys in eight offices. That provides challenges the typical firm does not face. I have tried to maintain the professional culture of a law firm while recognizing that the size and complexity of Archer & Greiner requires a management structure that is much more business-like than the traditional law firm.
Describe your business philosophy.
My business philosophy would be, "There is no such thing as status quo. A business must be willing to progress or they will falter." My focus as chairman has been moving the firm forward. This is shown in our recent moves over the past few years, growing our firm substantially in both Philadelphia and northern New Jersey. This philosophy has led us to grow to one of the top five largest law firms in the state.
What's your approach to hiring?
When hiring both lawyers and staff, I first look to see if they fit the culture of the firm. If they do not share the same cultural values as the others in the firm, they cannot and will not be productive. In order to be an attractive place for potential recruits, we attempt to provide an environment that allows each person to meet their full potential and to dictate their own career path.
How do you strike a balance between growth and the ability to maintain oversight over company activities?
While our firm believes in growth, we do not believe in growth for growth's sake. We have been of the philosophy that we should have steady, consistent growth. Our recent venture into northern New Jersey, with an office in Hackensack, is growth we carefully thought about for nearly a decade. We waited for the right opportunity to arise, and feel that the opportunity that we found provides the best opportunity for us to succeed.
Published (and copyrighted) in South Jersey Biz, Volume 1, Issue 8 (August, 2011).
For more info on South Jersey Biz, click here.
To subscribe to South Jersey Biz, click here.
To advertise in South Jersey Biz, click here.