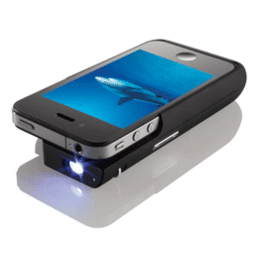 Office Space
The Conference Room: Making Quota
Many local companies have had to face tough months as the South Jersey economy slowly recovers—and so, local sales professionals have to be at the top of their game. But what happens when a member of your sales team fails to make his or her quota? Do you lay down the law, give them pointers or show them the door? Two local sales professionals share their management tactics.
Rich Black: Part owner, Payday Payroll Resources, West Deptford
"Sales quota is the minimum requirement of keeping their job. You have to make sure there is encouragement. You have to work at both sides of it. [Does the salesperson] present in such a way that they can actually get sales? How are their closing techniques? What can the company do to put the rep in the best position to attain this quota? It has to be mutual. At some point, you have to make a hard decision as an employer to pull aside the person who isn't producing. You have to make sure that person has every opportunity to make that sales quota possible, through training, role playing, identifying their efforts—that they know how to prospect and that they are putting the effort to prospect. If someone fixes their performance, letting them know that you notice that they are improving is very important. We can tell them what they are doing better, what they are doing different and how their performance has changed in a positive direction."
Gino Polimeni, Sales manager, Winner Ford, Cherry Hill
"The first thing I do is a thorough review of all the guests the salesperson greeted during the month and try to figure out if maybe I did something wrong, or maybe overlooked something when it came to pricing, even though it is highly unlikely since we are a huge volume dealership. The second thing I do is analyze how the salesperson greets our guest, does a complete needs assessment, and properly demonstrates the features on the vehicle of interest. This is very important to our owners here at Winner Ford, since their philosophy is we don't just want to sell you one vehicle, but several, to your family members, friends and to you of course again in the future. Thirdly, I will have a meeting with the sales consultant to make sure there isn't a struggle with their product knowledge, and offer training materials and coaching to help them get back on track."
I.T.
Get in the Game
If you're hoping to fine-tune your swing before autumn sets in, the wonders of modern technology can give you a boost on the golf course.
Garmin Approach S1. For hands-free precision, this waterproof watch doubles as a golf GPS and comes loaded with stats on 14,000 golf courses, offering precise yardage to the green from anywhere on the course. $270
Sonocaddie 2 Golf GPS app. Download the software from iTunes, and your iPhone or iPad can double as a scorecard and GPS device, stocked with aerial layouts of 30,000 courses. Free; $34.99 for advanced membership
Callaway uPro MX. This next-generation device combines both GPS and laser range finders for maximum precision. The touchscreen offering will also track your play, show you the distances to hazards and greens, and provide high-resolution aerial views of 25,000 preloaded courses. $249
On The Books
New on our bookshelf: advice on investing, business strategy and social media branding.
Good Strategy/Bad Strategy: The Difference and Why It Matters. Richard Rumelt, a UCLA Anderson School of Management professor, draws on his consulting experience with top U.S. companies to analyze what makes for a strong guiding business strategy. Crown Business, $28
We First: How Brands & Consumers Use Social Media to Build a Better World. If the Twitter revolution has left you cold—or, if you're seeking more meaning in your everyday business practice—Simon Mainwaring's new opus is essential reading. Palgrave Macmillan, $26
Warren Buffett Invests Like a Girl: And Why You Should, Too. The Motley Fool editor in chief Louann Lofton's observations of one of the richest men on Earth is packed with investment advice for people of all genders. HarperBusiness, $12.99
By The Numbers
57%: Portion of women business owners in New Jersey who said the performance of their business is meeting or exceeding expectations, in PNC's Women Business Owners Outlook survey.
47%: Portion who expect sales to increase in the next six months.
14%: Portion expecting to add fulltime staff in the next six months.
27% :Portion who are optimistic about their businesses. Only 9% were optimistic about the local economy.
$100 million: Amount Sunoco Logistics paid to buy the Eagle Point Tank Farm in Westville, from Sunoco, Inc. The move "establishes this location as a major terminal operation on the East Coast with import/export capabilities and room to grow," said Michael J. Hennigan, Sunoco Logistics president and chief operating officer.
45TH: New Jersey's economic outlook rank, out of 50 states, in the latest version of the ALEC-Laffer State Competitiveness Index.
36.9%: Gross state product growth in the last 10 years, compared to a 47% national average.
39.4%: Personal income growth in New Jersey in the last 10 years, compared to a 46.2% national average.
3.6%: Anticipated revenue increase for the year among South Jersey businesses surveyed by Janney Montgomery Scott. That's up from a 1.4% projected increase for 2010.
130 Number of Campbell Soup Co.'s 1,200 Camden employees set to lose their jobs as part of sweeping company-wide layoffs.
944 days: The duration of the average foreclosure process in New Jersey, the second-longest average in the nation (following New York).
Published (and copyrighted) in South Jersey Biz, Volume 1, Issue 7 (July, 2011).
For more info on South Jersey Biz, click here.
To subscribe to South Jersey Biz, click here.
To advertise in South Jersey Biz, click here.