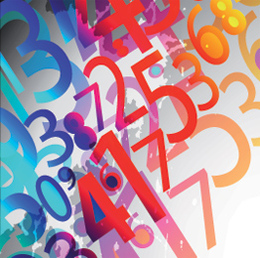 Office Space
The Conference Room: Performance-Based Pay
Pay that's based on performance may seem like a logical way to motivate workers—but some executives say it also has its drawbacks. So, is a performance-based pay structure the best thing for your employees, and more importantly, your company as a whole? Two local business people weigh in.
Kristina Fernald, Regional Director, Human Resources & Public Affairs, Refining Division, NuStar Energy, West Deptford
"I believe that the opportunities for performance-based pay, including our all-employee bonus and annual merit increases, is one reason why NuStar's voluntary turnover rate is only 3 percent. The company instills in employees the philosophy that if they do a good job, they will always have a good job—and if they do an exceptional job, there are opportunities to be rewarded above their base compensation. NuStar awards an annual merit increase. The target percentage, which is the same for all employees, is determined by company business results. Approximately 80 percent of employees are awarded their target merit increase based on solid performance. About 10 percent receive more based on exceptional performance, and 10 percent receive less due to less than satisfactory performance.… In addition, salaried employees receive an annual long-term incentive grant of NuStar units (shares of the company) at a target based on their position level in the company. As with the bonus and merit, employees may be awarded more or less than their target based on their performance."
Martin Abo, Founding Partner, Abo and Company, LLC, Mount Laurel
"Performance-based pay doesn't work for many reasons. Most importantly, it works against the whole team effort. I represent a lot of different businesses and industries, getting into the nitty gritty of the economics of how they operate, and I've seen businesses who have tried to pay employees based on performance be unsuccessful. Employees end up fighting with each other and lose the team-manship. Everybody is important. Salespeople, operational guys, and the receptionist must all work together for the good of the company. The more complicated you make the incentive, the harder it becomes for people to do their natural business. Especially in a small business, it's difficult to do because everyone is wearing many hats. In a big business there are areas like goodwill that don't go to the bottom line, but are very important for the good of the company. There are things that are quality and not quantity, and those things just can't be incentivized…. That's not to say we don't reward great workers. We have discretionary bonuses to reward them."
I.T.: Nothing but 'Net
Tablets may lure technophiles with their sleek surfaces and cool apps, but for serious business travelers netbooks offer the ultimate marriage of mobility and utility. Here are a few worth checking out.
MacBook Air. The 11-inch version packs 2GB of memory and weighs 2.3 pounds in a sturdy aluminum case. The solid-state flash storage is fast and reliable, while a multitouch track pad and front-facing camera allow for interactivity. $999
Acer Aspire One Happy. At 10.1 inches, this little machine packs personality in the form of bold pastel hues. The dual-core Intel Atom N550 processor runs Windows 7 and promises an eight-hour battery life. $269
Lenovo IdeaPad S10-3t. If you still secretly long for a tablet, this convertible offers the best of both worlds. The 10.1-inch screen rotates 180 degrees, and the machine runs Windows 7 on an Intel Atom N450 processor. $499
On The Books
The business world's mandatory summer reading roster.
How to Lead by the Book: Proverbs, Parables and Principles to Tackle your Toughest Business Challenges. Dave Anderson offers a practical, utilitarian guide to dealing with common business and personal challenges—with proverbs and parables to help each proven strategy stick. (Wiley, $24.95, June 2011)
Tribal Leadership: Leveraging Natural Groups to Build a Thriving Organization. Every organization has naturally occurring factions within it. This book by by Dave Logan, John King and Halee Fischer-Wright is designed to help leaders assess and leverage these tribal cultures to improve the organization as a whole. (HarperCollins, $16.99, June 2011)
Losing My Virginity: How I Survived, Had Fun, and Made a Fortune Doing Business My Way. Richard Branson, one of the world's most outrageous business minds shares the story of how he made it the music, soft drink, retail and airline industries—while finding plenty of time for adventure along the way. (Random House, $17, June 2011)
By The Numbers
30%: Portion of businesses that will drop their employer health insurance once federal health care reform legislation takes effect in 2014, per a study by McKinsey & Co.
$40 million: Package of loans, tax breaks and grants offered by Bordentown City, Burlington County and New Jersey to keep Ocean Spray Cranberries processing and bottling facilities on site. The cranberry giant is nonetheless moving to Pennsylvania by September 2013.
250: People employed at the facility who will see their jobs move out of New Jersey following the relocation.
59%: Portion of New Jersey CEOs who expect the local economy to improve within a year, according to Rutgers' C-Suite Survey.
15,000: New Jersey public workers expected to retire in the first seven months of 2011, a record high. More than 20,000 retired in all of 2010, itself the highest rate in 10 or more years.
F: New Jersey's grade for its tax climate and its diversification, according to a report on manufacturing and logistics by Ball State University. The state also got a D+ in benefit costs, but a B in venture capital and a B- in logistics.
Published (and copyrighted) in South Jersey Biz, Volume 1, Issue 6 (June, 2011).
For more info on South Jersey Biz, click here.
To subscribe to South Jersey Biz, click here.
To advertise in South Jersey Biz, click here.