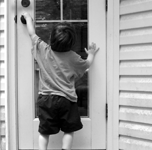 What's Happening: BurlCo Build-Up
…From the pages of Burlington the Beautiful…

Economic growth may be stalled in other areas of the Garden State, but these community initiatives are bringing plenty of activity to the municipalities of Burlco in the coming years. Here's what's in the project pipeline.

Going HOME
Burlington County's HOME Program isn't new. In fact, the Home Investment Partnerships Act, administered through the local Department of Community Development, is 17 years old. But in light of the state of the general economy, it's taken on added significance of late. HOME promotes the development of affordable housing throughout the county by applying approximately $1 million of state grant funds each year on several fronts, says Karen Trommelen, the program's supervisor.

First, HOME staffers work with developers to construct and/or renovate affordable housing in almost every BurlCo municipality. Second, and perhaps most crucially, they assist would-be homebuyers in the low- to moderate-income range in purchasing their first house, walking them through the process and helping by providing closing costs and down payment assistance from the Department of Housing and Urban Development while a long-term mortgage is secured. Though the HOME program operates as a separate entity from any of the federal stimulus efforts provided statewide over the past year, Trommelen says that the Obama Administration's generous tax credit for first-time home buyers, extended through April, has "generated a little more activity" and interest in HOME. To learn more about HOME, log on to www.co.burlington.nj.us/ communitydevelopment.

On the Waterfront
When it comes to BurlCo development, look toward the water to see some real progress.

The River Route—the 17-mile, 12-town economic-revitalization collaboration that stretches along the Route 130 corridor parallel to the Delaware River—has seen enormous growth recently. In just the past five years, the Smart Growth initiative, planned since 1997, has seen more than 203 major businesses investing more than $2 billion-plus in new residential, retail, commercial and industrial projects, creating more than 3,000 new jobs in the dozen participating municipalities (including Beverly, Burlington City, Burlington Township, Cinnaminson, Delanco, Delran, Edgewater Park, Florence, Palmyra, Riverside, Riverton and Willingboro).

The next step to further enhancing the River Route—which has received plenty of attention, accolades and awards from, among other organizations, the New Jersey Chapter of the American Planning Association, the Southern New Jersey Development Council and PlanSmart New Jersey—will include incorporating transportation, further linking the corridor's communities to the wider region via a new bus system and the RiverLINE light rail that bisects the route.

Again intersecting Route 130, but this time over on the Bordentown waterfront, a 129-acre former shipyard on Burlington Road has just been approved for refurbishment as a multifunctional residential and commercial transit village. It will also have its own RiverLINE rail station, and is currently in the first of seven phases of development, which will take place over the next 12 years.

The Phase I rehabilitation of the site, currently designated as a brownfield in need of an environmental cleanup, will incorporate 162 apartments in four buildings, 21,632 square feet of retail space in three buildings, 169 parking spaces and a 62-apartment seniors residence, owned and run by Lutheran Social Ministries of New Jersey.

Now They're Cooking
Budding Burlco chefs used to have to leave the county to earn their chops at a topflight culinary school. Not for long, though. In 12 to 16 months, Burlington County College will proudly open the doors to its own Culinary Arts facility, tricked out with the latest and greatest kitchen equipment. It will be located in a 19th-century building in downtown Mount Holly—a former bank that's been thoroughly adapted to embrace its historic heritage while meeting the most modern of green standards.

The $7.5 million LEED-certified facility, designed with solar panels and a wind generator by the Spiezle architecture firm from Trenton, will be home to BCC's expanded culinary-arts and hospitality-management associate-degree programs, says the college's president, Robert Messina. Certificates in specialties like baking and bartending will be offered, as will the opportunity for students to earn a Baccalaureate through BCC's partnerships with four-year schools like Drexel University (See sidebar on page 18 for more info on other Burlco educational partnerships). And the community at large can drop in, too, as guest chefs will be on hand to teach noncredit continuing-ed courses on fun cooking techniques, like making tomato sauce.

Other aspects of the center will include a student-run café; a special-events/banquet room for weddings, bar mitzvahs and meetings; an on-site greenhouse, where herbs and veggies used in the BCC program will be cultivated; an outdoor patio that will be used as a teaching tool with instruction on al fresco cooking; a specialized kitchen storefront right on Mill Street; and a state-of-the-art video-production studio, which will allow for classes to be broadcast "Food Network"-style. "The culinary taste of South Jersey is pretty sophisticated; people like homegrown restaurants," Messina says. "As the county and the area grow, our goal is to produce enough folks to support new restaurants, retail businesses and entrepreneurship."

Published (and copyrighted) in Burlington the Beautiful; County of Opportunities, Spring 2010.
For more info on Burlington the Beautiful; County of Opportunities, please contact Marketing Through Publishing, PO Box 2838, Cherry Hill, NJ 08034, or call 856-983-5667 begin_of_the_skype_highlighting 856-983-5667 end_of_the_skype_highlighting.
To advertise in Burlington the Beautiful; County of Opportunities, please call 856-983-5667.