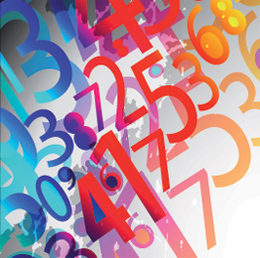 Office Space
I.T.
Upwardly Mobile
Smartphone apps can be timewasters—Tetris addicts, we're talking to you—but they can also offer surprising productivity perks. Here are some apps that make working on the go simpler than ever.
Evernote
Turn your files into a searchable archive shared across your computer and mobile devices. Cost:?Free; $5 per month for premium service. For: Android, iPhone, iPad, BlackBerry and more.
Print N Share
Remotely print anything from your computer to a wireless-enabled printer, using your phone. Cost:?$8.99. For: iPhone and iPad.
mbPointer
Turn your device into a pointer, remote control and mouse for PowerPoint presentations. Cost:?$2.99. For: iPhone and iPod Touch.
Swipe
An accessory that attaches to the iPhone works in complement with this app to enable you to swipe and authorize credit cards on the go. Cost: $0.99. For: iPhone.
Hoccer
This gesture-based app tosses contact info and files from phone to phone. Cost:?Free. For: Android or iPhone.
Bookkeeping
The latest addition to the business bookshelf comes from technology forecaster David Burrus and business writer John David Mann. Flash Foresight: How to See the Invisible and Do the Impossible (Harper Collins, Jan. 2011, $17.99) promises sev­en key principles that will enable business leaders to get ahead, spot and capitalize on opportunities, and lead the innovation curve. These "radical" concepts are designed to transform the fundamentals of your business practice.
Crunching the Numbers
127: Greater Philadelphia's rank, out of 150 metropolitan areas in economic performance following the recovery. We ranked 119th before the recession and 78th during the recession, according to the Brookings Institution's Global MetroMonitor report.
Data Points
16%: Segment of businesses surveyed by the New Jersey Business and Industry Association that expect to add jobs in 2011.
15%: Businesses that expect to cut jobs over the coming year.
58%: Respondents that reported a decline in profits for 2010.
62%: Respondents that reported their industry was either in a recession or headed into one as of September 2010.
Bottom Line
29: Consecutive months of year-to-year decline in non-farm jobs in the greater Philadelphia-Camden-Wilmington, Del., metropolitan area, from July 2008 through November 2010, the most recent month reported by the U.S. Bureau of Labor Statistics.
9.2%: New Jersey's unemployment rate in October, the highest in the Mid-Atlantic but less than the national rate of 9.6 percent for the month.
Published (and copyrighted) in South Jersey Biz, Volume 1, Issue 1 (January, 2011).