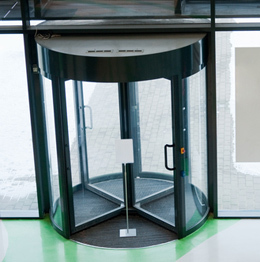 Revolving Door
Openings, closings, hirings and retirings in our region.
Openings, closings, hirings and retirings in our region.
Education. Change is afoot at Rowan University, where President Donald Farish has announced he'll step down in 2012, and work has begun on the Whitney Center, the latest building in the massive, $300 million Rowan Boulevard project. The University has also named its first ever VenturePreneur in Residence: Vascular Magnetics chief executive Richard Woodward, who has founded more than a dozen companies, will mentor students, and lead lectures and faculty discussions. Beyond Rowan, Marilyn DiGiacobbe of Gloucester Township is the new vice president for development of the Foundation of the University of Medicine and Dentistry of New Jersey.
Health care. It's been an active time in health care, with work on Virtua Voorhees progressing toward a late spring opening, and the Cooper Med­ical School of Rowan University breaking ground on a Camden campus that will cost more than $100 million. Meanwhile, Virtua added pediatrician Dr. John M. Tedeschi to its board of trustees, while Kennedy University Hospital added management consultant Wan­da P. Hardy and PNC?senior trust advisor Ronald Caputo to its trustee board. Robert Helder, DMD, has opened a private full-service dental practice, Helder Cosmetic & Family Dentistry, in Woodbury.
Nonprofits. Samost Jewish and Family Services of Southern New Jersey opened its Family Assistance Center and the Betsy and Peter Fischer Food Pantry in Cherry Hill to provide assistance and vocational training in the community. Scott H. Marcus, president of Scott H. Marcus &?Associates, has been appointed to the board of the Gloucester County Chapter of the American Red Cross.
Corporate. Subaru of America, based in Cherry Hill, reported a 23 percent year-over-year sales increase for the first 11 months of 2010, and expects to move more than 250,000 vehicles for the year. Pinnacle Foods Group, the packaged goods giant, expanded to Cherry Hill and added 90 jobs to the state with its 57,000-square-foot facility.
Retail. David's Bridal founder Steven Erlbaum, former Zales chief Mary Forte and merchandising pro Adriane Rothenberg have launched the first location of their accessories shop, Jewelbilee, in Moorestown. The retail concept includes a coffee bar and lounge area. In Voorhees, brothers Fred and Steve Vicario have opened their second Hand & Stone franchise; they already have a location in Marlton. Wal-Mart hired some 550 employees for its new Cooper Towne Center location in Somerdale. On the down side, Borders in Marlton closed its doors.
Dining. Among local restaurants, there have been plenty of ups and downs. Newcomers are The Original Spaghetti House in Mount Laurel, Megu Sushi's second location in Moorestown, a third Pizzicato in Moorestown and Umpasri Thai Cuisine in Cherry Hill. Closings include Denny's locations in Mount Laurel, Washington Township and Gloucester Township; Charlie Brown's Steakhouse in Gloucester Township; and Lamberti restaurants' Milano Modo in Mount Holly.
Law. James Carll, chairman of Archer &?Greiner in Haddonfield, has been named to the Union League's board of directors; his collegue Edward Kelleher joins the board of trust­ees of the Gloucester County Special Services Education Foundation. And, Charny,?Charny and Karpousis in Mount Laurel added Michelle Iseman to its Divorce and Family Law Group.
Share your company news: E-mail samantha@southjersey.com
Published (and copyrighted) in South Jersey Biz, Volume 1, Issue 1 (January, 2011).