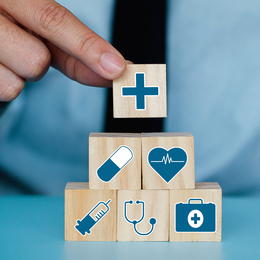 Health Care Round Up
Health care news in our region.
Virtua Health has big plans in the works for Our Lady of Lourdes Hospital, including a 254,155-square-foot, six-story tower. The project will be up for a planning board review on Sept. 14.
A decade after MD Anderson Cancer Center at Cooper opened, the Blood & Marrow Transplant and Cellular Therapy program will launch this fall. In addition to transplantations, the program will treat patients with their own modified immune cells through cell therapy.
Heading into their sixth year of collaboration, Cooper University Health Care and Inspira Health announced their newest partnership. Cooper and Inspira Neuroscience will provide patients from South Jersey and the Greater Philadelphia region greater access to advanced surgical and nonsurgical neuroscience care related to the brain, spinal cord and central nervous system across numerous subspecialties.
For the fourth consecutive year, The New Jersey Department of Health has recognized Inspira Health as a Gold Steward in its Antimicrobial Stewardship Recognition Program, an award highlighting Inspira's commitment to best practices for assessing each individual patient's optimal antibiotic selection and dosing.