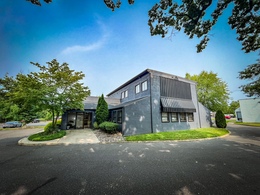 Giving You the World
Longtime employee benefits provider Katz/Pierz is thrilled that a recent merger offers their clients greater access to the resources and services that truly personalize their coverage.
When the Katz/Pierz team was contacted by national insurance brokerage World Insurance Associates about joining forces, it wasn't just the other firm's shared goals, impressive vision, talented in-house team, and exhaustive menu of services and resources that made the proposed merger appealing.
It was realizing how much Katz/Pierz's clients stood to benefit from the deal that clinched it for the agency's three principals, Lenny Katz, Joe Sulpizio and Shay Cowan.
"We recognized that in order to stay current and offer additional resources to our clients without having to develop those resources on our own, it would be in our best benefit to partner with a much larger organization that is already building some of those things that we could take advantage of, therefore putting us in a better positon to help our clients," Katz says.
Having access to World's deeper bench is one of the reasons why the partnership was so attractive to a company that's spent the better part of 35 years exclusively focused on helping clients design, implement and manage their employee benefit programs.
"World is still relatively new in the employee benefits space, they're building that out, so we're pretty excited that we get to be a part of building employee benefits out on a national platform," adds Cowan. "But the fact that they already have a well-established both pension and property and casualty department, we saw that as a great opportunity to turn to our own clients and say, 'Hey, we'd love to give you a free assessment and pull together a really good team that is great in your industry,' whether it be manufacturing or legal or medical. I just think that's a really great way to round out their coverage."
Plus, World made it clear that both entities share standards and goals.
"When we met with World, we really liked their vision, which was, 'We don't just want to be bigger, we want to be better,'" says Sulpizio. "Their benefits team is still pretty new. … They're actually building out some new proprietary solutions, which will benefit our clients greatly. It's exciting to be a part of it, to be a part of something that could be game-changing."
By joining the World family, Katz/Pierz can offer not only proprietary programs and solutions but also expanded services and resources, like property and casualty, workers' comp, pension and retirement benefits—plus more avenues for alternative funding for smaller groups.
"There's been a lot of consolidation in our industry: We were constantly getting phone calls and keeping our eye out for opportunities, but we loved our autonomy and competing with the larger firms, so it really had to be about finding that perfect fit. When World approached us, it was like they checked all the boxes," Sulpizio explains, adding that some of those differentiating qualifiers include offering services directly in-house that his team used to farm out, as well as being able to cross-sell benefits.
The advantages for World are many, too, even beyond the employee benefits expertise Katz/Pierz brings. A lived-in perspective on how to best serve the region Katz/Pierz calls home and the customers with whom they've developed long-term working relationships brings an intimate insight into South Jersey that the larger, more nationally focused firm never had in its corner before.
Plus, the opportunity to be on the ground floor of a new division and guide it in a responsive, proactive way was an aspect of joining the World family that additionally appealed to the three principals.
"They've hired a lot of very smart people with a lot of great credentials, but what they lacked—which is why they knocked on our door—was feet on the ground in different parts of the country to interact with clients one-on-one and deliver them solutions," notes Katz. "We liked that because, unlike joining a firm that's already established and has offices in every state and all around the country, we get to help them mold, build and define the solutions to then deploy to our clients."
Because, after all, everything Katz/Pierz does is in pursuit of elevating their clients' experience.
"We have a really great reputation, we love our name, and being able to go out and be a part of one of the fastest-growing insurance firms out there, there's just a feeling of excitement over everything that's new to us now that we've joined forces," Cowan says. "Being able to give all of that back to our clients immediately is one of the greatest benefits. If we can take our business relationships and make them personal to help a business out—meaning that we're dealing with everything, we're a partner in their business that's helping them grow—that's the relationship we want to have."
Katz/Pierz, A Division of World
413 Marlton Pike E., Suite 100, Cherry Hill
(856) 761-1833
KatzPierz.com