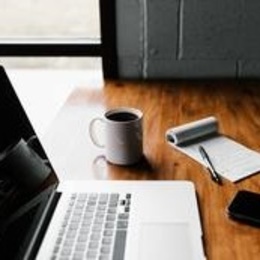 Office Space
Crunching Numbers, Breakdown and On the Move.
Crunching Numbers
---

17
The number of organizations that received financial support from the New Jersey Department of Labor and Workforce Development's second round of Cultivating Access Rights and Equality (CARE) grant awards last month, including the Hispanic Family Center of Southern New Jersey.
No. 19
New Jersey's ranking on CNBC's Top States for Business list, jumping 23 places from last year—the most improved state on the annual listing, which was released last month.
Fourteen
The number of startups in the state recently awarded a total exceeding $3.6 million through the Pilot Clean Tech Demonstration Grant Program, the NJ Commission on Science, Innovation and Technology reported.
100
The number of golfers who participated in last month's Salvation Army South Jersey Kroc Classic Golf Tournament, which raised more than $26,000 for the Kroc Center's programs and scholarship initiatives.
25+


The Number of community organizations committed to partnering with AtlantiCare by accepting and sending referrals through Unite Us' shared technology platform to address and solve health care's social drivers.
85
The acreage recently purchased by the New Jersey Conservation Foundation, along with some partners, expanding Vineland's Menantico Creek Preserve size to 685 acres. The new green space will not only provide recreational areas but also protect both wildlife and water quality.
$400 million


The estimated total award in capital facilities grant funding the Office of the Secretary of Higher Education recently announced as part of four revolving Capital Facilities Bond programs, which will support the statewide higher education sector's growing infrastructural and technological needs.
Ten


Of the top 484 regional and 22 honor roll hospitals recently recognized in the U.S. News & World Report's Best Hospitals rankings, that are in NJ—including Cooper, AtlantiCare and Jefferson locations.
Breakdown
---
New Jersey's first offshore wind farm cleared a major approval milestone early last month.
What Happened: On July 5, the Bureau of Ocean Energy Management in the Department of the Interior OK'd the Record of Decision for the Ocean Wind 1 offshore wind project.
What It Means: That action marks the third time a U.S. commercial-scale offshore wind-energy project has been federally approved, with Ocean Wind 1 joining the ranks of wind farms off the coasts of Massachusetts and Rhode Island already under construction. The early-July approval, according to a statement released by Gov. Phil Murphy, means that "Ocean Wind 1 will help bring New Jersey one crucial step closer to achieving a 100% clean energy economy by 2035 and 11,000 megawatts of offshore wind power by 2040."
What's Next: Ocean Wind 1, which is located roughly 13 nautical miles southeast off the Atlantic City coast, is still on schedule for onshore construction to commence in the fall. It is anticipated that the project will provide power to more than 380,000 homes once operational.
On the Move
---
NEW ROAD Construction Management has announced four additions to its team. Robert Constantine is a longtime Philadelphia Local 158 carpenter who brings with him his experience as a site superintendent on numerous highway, bridge and infrastructure projects. Ron Eister's 15 years of experience as a roofing project manager have seen him working on numerous East Coast construction projects, including several within the air, road and rail aspects of transportation. Benjamin Lewitt, CCM, has more than 40 years' experience in the program/project/construction industry, doing work in education, health care training centers, wastewater/water treatment, transit and more. With a B.S. in industrial design and M.S. in construction management, Timothy Stoume's 14 years of construction-industry experience include working as a carpenter, drafter, CAD operator and project manager.
As of July 1, Michael P. Cragin Jr. and Nicholas S. Colanzi Jr. have been promoted to partners at accounting and management consultants firm Bowman & Company. Cragin has been in the governmental services department since 2007, while Colanzi joined the commercial services department in 1997.
Early last month, Dr. Mei Wei joined Rowan University in her new role as the school's vice president for research. Dr. Wei's professional appointments, numerous awards recognizing her innovation and professional excellence, six patents and hundreds of published works indicate an interdisciplinary background that suits the university's plans for expansion.
The Mount Laurel-based construction management and consulting firm GREYHAWK has recently named industry veteran Catherine H. Emma, PHR, SHRM-CP, as its director of human resources. Emma, who brings more than 35 years of experience to her new role, officially joined GREYHAWK July 5.
Earlier this month, the Marlton-based boutique law firm Morgan Law LLC announced that Victor H. Pazmino, Esq., has joined its team as an associate. Pazmino focuses his practice on transactional real estate matters, and brings with him experience in commercial and residential purchases, sales and financings.
John W. Kennedy, PhD., was recently awarded the 2023 Career and Technical Education Leadership Award by the New Jersey Council of County Vocational-Technical Schools. Kennedy was honored for his work as president of the New Jersey Manufacturing Extension Program, a position he held for 11 years before his recent retirement.
---
Click here to subscribe to the free digital editions of South Jersey Biz.
To read the digital edition of South Jersey Biz, click here.

Published (and copyrighted) in South Jersey Biz, Volume 13, Issue 8 (August 2023).

For more info on South Jersey Biz, click here.
To subscribe to South Jersey Biz, click here.
To advertise in South Jersey Biz, click here.