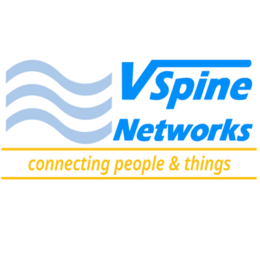 Your Virtual CIO
VSpine Networks & Advisors combines expert knowledge of navigating Information Technology, Cybersecurity and Compliance landscapes with a passion for delivering high-quality customer service.
Over the course of his career as an IT professional, Vin Spinelli has delivered IT products and services for enterprise IT teams around the world where IT infrastructure is considered a strategic asset. In 2014, VSpine Networks & Advisors (a Managed Service/Security Provider) was launched to bring those same products and services to small and medium businesses serving clients across New Jersey, Pennsylvania and Delaware.
"IT is the backbone of any business today. Your business can't function without it. Small/medium businesses should think of their IT infrastructure as their fourth utility. There is a measurable correlation between productivity and risk mitigation," says Spinelli, CEO and founder of VSpine Networks & Advisors.
But the ever-changing complexity of technology and the cybersecurity risks it poses can make managing that infrastructure seemingly hopeless. VSpine Networks earns trusted advisor status with its clients by providing CIO (chief information officer), CSO (chief security officer) and/or CCO (chief compliance officer) services. "IT is about delivering productivity, cybersecurity and compliance to minimize risk. The mission for our company is to deliver cost-effective IT solutions to small and medium businesses across the Delaware Valley," Spinelli adds.
VSpine Networks maintains its cost-effectiveness with a combination of automation tools and tech-savvy people, bringing proactive IT services with operational excellence to an accessible level for small business owners. Clients can learn about "enhancing their teams productivity while minimizing their risk."
"We offer a no-cost Cyber Vulnerability analysis. We manage your technology so you don't have to. Our technical breadth includes workstation and server, Microsoft/Google account management, backup and disaster recovery, networking, cabling, and audio and video solutions," says Spinelli.
He continues: "We routinely help companies with their IT budgets and develop roadmaps for projects and ongoing maintenance of those projects. We noticed that small business decision-makers tend to view Information Technology through three lenses. Some see information technology expertise as a necessary evil and spend as little as possible on it, while others do have some IT concerns but rarely have an adequate budget. And the third lens are those companies who see IT as a strategic asset. We can assist companies of all sizes and budgets."
What separates VSpine Networks from its competitors is that there's always a live person ready to help—as Spinelli points out, "no one wants to talk to a bot"—which has helped establish the technology company's reputation for responsiveness.
"Customer service is ingrained in our culture," he says. After all, no matter how much industry expertise an IT expert can offer clients, it's old-fashioned customer service that truly matters, and Spinelli says that feedback from happy customers demonstrates how well his team has that covered, too.
"We have service-level agreements with our clients, and we beat them every time consistently," he says with pride. "If you look at our testimonials, you'll notice that everybody talks about how responsive we are."
Additionally, VSpine Networks takes a consultative approach, in that its team communicates with clients by translating complex technical terminology into easy-to-understand business language, rather than "geek speak."
But having a virtual CIO on your side isn't just about offering advice. It also means having access to the most up-to-date resources on cybersecurity trends and compliance requirements, and VSpine Networks has hands-on IT experts who can navigate and dissect any technology issue.
"Cybersecurity is a big issue, and most small businesses should consider cyber liability insurance," Spinelli begins. "On average, U.S. employees experience 18 IT issues per week, and that affects productivity. Every 11 seconds, there is a cyber-attack on a small business in the U.S. surprisingly, most of those attacks come from within unknowingly."
Being able to understand insurance and compliance rules is an invaluable asset, and VSpine Networks helps clients navigate those rules. As Spinelli notes: "There are new FTC safeguard rules that went into effect [June] 9, and that affects essentially any industry that takes personality identifiable information. And while these regulations aren't mandatory, if you are breached in any way, the starting fine is $46,000 and up for noncompliance. That's especially impactful for small businesses. Our tools form an automated checklist to help our clients know whether or not they're compliant.
"There's not a lot of upfront costs to get started: There's a small onboarding fee and there might be some projects to fix and remediate the issues that we find in the vulnerability analysis," he explains, emphasizing that most clients understand the immediate value in learning from a full-service IT company that shies away from using the often-impenetrable industry jargon. "We spend a lot of time upfront consulting and planning to minimize long-term operational costs. We're a very consultative and educational company because we want to understand what issues clients have, and to teach people that IT is a strategic asset. While there is a capital and operational expense for IT, we can show you how to minimize that expense, and that's a major value VSpine Networks brings to our clients."
VSpine Networks & Advisors, LLC
206 Wilson Road, Turnersville
(856) 333-9731 | info@vspinenetworks.com
VSpineNetworks.com
Click here to subscribe to the free digital editions of South Jersey Biz.
To read the digital edition of South Jersey Biz, click here.

Published (and copyrighted) in South Jersey Biz, Volume 13, Issue 7 (July 2023).

For more info on South Jersey Biz, click here.
To subscribe to South Jersey Biz, click here.
To advertise in South Jersey Biz, click here.