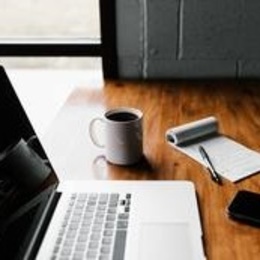 Office Space
Crunching Numbers, Breakdown, On the Move and Duly Noted.
Crunching Numbers
$51,000
What the Habitat for Humanity of South Central New Jersey's fundraising efforts exceeded during its recent Casino Night, which helps support affordable housing initiatives.
$400,000
The amount of a National Institute of Standards and Technology grant that the New Jersey Manufacturing Extension Program (NJMEP) received to provide the state's small and mid-sized manufacturers with necessary technical assistance and optimization improvements.
92%
The percentage of New Jerseyans a recent Rutgers-Eagleton poll found in favor of breweries' increased ability to serve food. Additionally, 71% support additional retail consumption licenses for small towns and 63% say current restrictions on the annual events a brewery can hold should be lifted.
$8.6+ million
The amount that the state Department of Labor and Workforce Development has awarded through three grant programs to help expand statewide apprenticeships and to develop training opportunities for minorities and women in construction trades.
Fifth
Where New Jersey ranks nationally for employing the most temporary workers. According to a recent study by Smartest Dollar, 2.8% of The Garden State's workforce are temps.
2,200+
The number of N.J. residents who have been placed in energy-efficiency sector employment through The Clean Energy Jobs program since its June 2021 beginning. The PSE&G-sponsored workforce development initiative has also trained more than 100 minority small business owners.
$1.9 billion
What a study for The Greater Wildwoods Tourism Improvement & Development Authority recently reported as the 2022 visitor spend in a record-breaking year that also saw the creation of 7,765 jobs and generated $167 million in both state and local tax revenue.
No. 7
New Jersey's national ranking according to a recent USA TODAY study that measures the country's most financially stressed-out states using metrics like the impact of rising inflation.
Breakdown
The annual, three-week South Jersey Summer Institute for Educators hosted by the South Jersey Chamber of Commerce is giving some local teachers a bird's-eye view of the economic and business issues related to workplace readiness.
What Happened: Through July 28, 16 educators from Atlantic, Burlington, Camden, Cumberland, Gloucester and Salem counties are touring 18 well-known regional companies, participating in panel discussions, and engaging in activities that offer them deeper insights into how they can best help shape today's students into tomorrow's workforce ready to meet future challenges head-on.
What It Means: The program is providing those South Jersey educators with the tools they need to teach their students about the skills, traits and characteristics that businesses from the region and beyond are looking for when hiring employees.
What's Next: With insights gained from the likes of Bancroft, Campbell Soup Company, Engineers Labor-Employer Cooperative (ELEC) 825, M&T Bank, New Jersey American Water, Ravitz Family Markets, Rizzieri Aveda School, Rowan University-Rohrer College of Business and more, participating educators are tasked with developing lesson plans that bring actionable employment preparedness into their classrooms.
On the Move
1st Colonial Community Bank recently announced it hired banking veteran William (Bill) Pizzichil as managing director of risk. Pizzichil's key responsibilities include assisting the leadership team in overall corporate governance while providing insight and guidance in relevant leadership matters.
After more than 12 years spent serving as chairman of New Jersey Manufacturing Extension Program's (NJMEP's) board of directors, it was formally announced last month that Peter Connolly has taken over for the retiring John W. Kennedy as NJMEP Center Director and CEO.
Jill M. Ross was recently appointed as senior vice president and chief experience officer at First Commerce Bank. Bringing more than 25 years of commercial banking experience to the role, Ross will be responsible for leading the bank's business development and its banking division.
Duly Noted
Capehart Scatchard recently announced that two of its attorneys were installed in leadership positions with the Burlington County Bar Association (BCBA). Stacey R. Gorin, Esq., will serve as BCBA secretary for the 2023-2024 term while workers' compensation department associate Ryan R. Slocum was inducted as a Young Lawyer Trustee for 2023-2025.
Early last month, Theodore Flick was named to the board of trustees for Moorestown Ecumenical Neighborhood Development, Inc. (MEND). Flick became a member of the board after supporting MEND in numerous volunteer capacities for more than 35 years.
Cherry Hill's NEW ROAD Construction Management recently announced that two of its team members have been promoted to project executives: Nicholas Saunders, who has more than 17 years' experience in the construction industry, and Christopher Fasolino, who brings more than 15 years of construction-industry experience to his new role.
PCH Technologies has proudly announced a trio of promotions within the IT and cybersecurity firm. Mark Moore, a 12-year member of the team, has been promoted to chief operating officer; Glen Guenther, who has been with PCH since 2013, has been promoted to chief security officer; and James Nickel, who joined the company as an IT consultant in 2014, has been promoted to director of MSP operations.
Click here to subscribe to the free digital editions of South Jersey Biz.
To read the digital edition of South Jersey Biz, click here.

Published (and copyrighted) in South Jersey Biz, Volume 13, Issue 7 (July 2023).

For more info on South Jersey Biz, click here.
To subscribe to South Jersey Biz, click here.
To advertise in South Jersey Biz, click here.