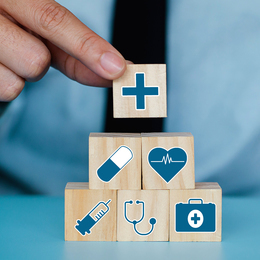 Health Care Round Up
Health care news in our region.
With COVID-19 going into its third year, Virtua Health is offering Burlington, Camden, and Gloucester counties access to free vaccines and boosters with its pediatric mobile services unit, which will administer services to anyone older than six months. Walk-ups are welcome but scheduled appointments help ensure the best experience, and Spanish-language interpreters are available.
Late last month, Cooper University Health Care announced that its chief of vascular and endovascular surgery Joseph Lombardi, MD, FACS, performed the region's first successful implant of Barostim Baroreflex Activation Therapy—the first FDA-approved heart failure device in the world to harness the brain and nervous system, or neuromodulation, to improve symptoms in patients with systolic heart failure. The device works by electrically stimulating natural sensors in the carotid artery's wall, telling the nervous system how to regulate functions in the heart, kidney and vascular system.
Davis Physical Therapy and Sports Rehab recently announced plans to open a state-of-the-art facility this year, which will be in Medford and about a mile from the practice's current site. Davis PTSR will more than double its current space with the 5,000-square-foot facility, which will include open space for programming, video analysis of sport-specific biomechanics, three evaluation rooms and a testing suite for its proprietary Analytics for Athletes program.