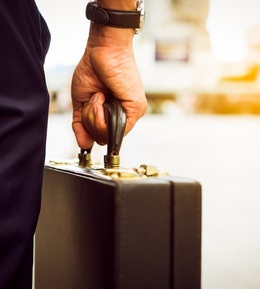 Biz in Brief
Business news from around South Jersey.
The Indian Cultural Center (ICC) of South Jersey's scholarship committee recently announced the availability of 15-20 scholarships ranging from $2,000 to $2,500 for college students with either a parent or grandparent of Asian Indian descent. The scholarships, which will be awarded on a competitive basis to students who will be full-time undergraduates in fall 2023, are open to Delaware Valley residents, including those in Burlington, Camden and Gloucester counties. Applications will be accepted until May 1, 2023.
Burlington County commissioners celebrated Women's History Month by presenting certificates of excellence to local and state female leaders for their community contributions. Honorees included: Sarah Adelman of the New Jersey Department of Human Services, the state's largest government agency; Lisa Fox-Pfeiffer, executive director of the Burlington County Historical Society; Caisse Gore, a Moorestown educator and founder of the Jadon Strong Foundation, in memory of her son; Kristi Howell, president and CEO of the Burlington County Regional Chamber of Commerce; Sandra Nunes, a member of Maple Shade Township Council and Burlington County Bridge Commission vice chair; and Joyce Paul, the first Black woman to serve as Burlington Township Council's president.
On March 17, Community Solar Circle celebrated the grand opening of its education and subscription center at 800 Market Street, Camden. Elected officials and business representatives attended the event, which company president Stephen Renz said marked the beginning of bringing "energy and environmental justice to the city of Camden."
Construction is currently underway for Rowan University's Jean and Ric Edelman Fossil Park Museum, which is set to open in Mantua Township in spring 2024. The museum, which is being built into a former rock quarry, will allow guests an up-close view of dinosaur fossils estimated to be at least 66 million years old.