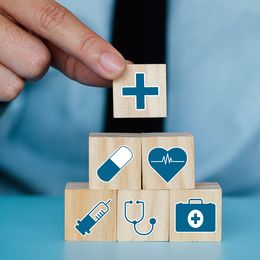 Health Care Round Up
Health care news in our region.
On Aug. 10, Cooper University Health Care celebrated 135 years of providing care to South Jersey's residents. When it first opened its doors in 1887, Cooper had 30 beds, four medical doctors, four surgeons and treated seven patients in its first 48 hours. Today, the health system has 8,900 employees, 1,600 nurses and 850 physicians practicing in more than 75 specialties.
On Aug. 24, it was announced that Virtua Health was among the companies named to Forbes' Best-in-State Employers for 2022. This is the fourth year in a row Virtua has appeared on the list.
Inspira Health's EMS and Ground Transport Department has received the American Heart Association's Mission: Lifeline EMS Silver Plus achievement award for its commitment to offering rapid and research-based care to people experiencing the most severe form of heart attacks, ultimately saving lives.