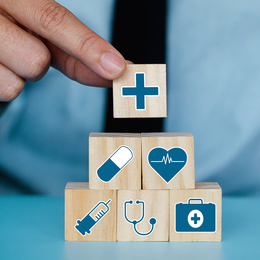 Health Care Roundup
Health care news in our region
Virtua Health's Rectal Cancer Program has been recognized as a National Accreditation
Program for Rectal Cancer. Virtua's program is one of less than 60 in the country to qualify for
accreditation, and just one of two in New Jersey.

On June 9, Cooper University Health Care's Interventional Pulmonary team became the first
health system in South Jersey to use the new, robot-assisted Ion Endoluminal System by Intuitive
Surgical, a minimally invasive approach that allows hard-to-reach lung tumors to be biopsied.

Inspira Medical Center Vineland, part of Inspira Health, has been awarded a license for
performing elective Percutaneous Coronary Intervention procedures, effective June 20. This
expands on the Cardiac Partners joint venture between Inspira and Cooper University Health
Care to provide completely integrate cardiac services to South Jersey's patients.