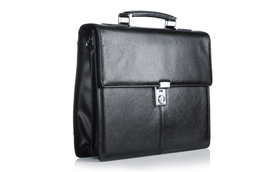 Biz in Brief
Business news from around South Jersey.
First Bank recently announced that, since 2020, it is has promoted more than 20% of its employees, or 50 individuals. Its female staff accounts for 32—or 63%—of those promotions. The internal advancements come as a result of the bank's expansion over the past two years: First Bank ended 2021 with its net income increasing by 82.2% to reach $35.4 million, up $19.4 million year over year.
American Heritage Credit Union recently partnered with the Ukrainian National Women's League of America (UNWLA) to organize a two-week donation drive benefiting Ukraine refugees. Associates from American Heritage collected first-aid supplies, non-perishable foods, clothing, toiletries and childcare items, which UNWLA will send to Eastern European organizations and families.
The Joint Health Science Center in Camden, a shared research space for both Rowan University and Rutgers University-Camden students, was awarded a $500,000 federal grant to invest in laboratory and training equipment for South Jersey's nursing and medical students. The center plans to use this funding to purchase a super-resolution microscope and simulation equipment, which are instrumental to the center's medical research and will aid in preparing students for health care careers.
Stockton University's Lloyd D. Levenson Institute of Gaming, Hospitality and Tourism (LIGHT) recently celebrated its 10th anniversary honoring its namesake, local attorney Lloyd D. Levenson. The belated anniversary observance recognized both Levenson's and his wife Liane's dedication to the development of the institute and their continuous support of the Stockton community.
The recent approval of the federal budget included funds for Coastal Resiliency Equipment, Education and Outreach, one of the New Jersey Community Projects supported by Sens. Bob Menendez and Cory Booker. The National Oceanic and Atmospheric Administration will administer $500,000 to Stockton University in support of the college's coastal management programs, which will also provide STEM educational and career opportunities for South Jersey's middle and high school students.
M&T Bank has completed its $8.3 billion purchase of People's United Financial. Both of their clients will be able to utilize their respective institution's branches, websites, apps, financial advisors and relationship managers through the third quarter of the year, which is when their systems conversion is anticipated for completion.
Last month, area law firm Cooper Levenson's CEO Lloyd D. Levenson and COO Kenneth J. Calemmo Jr. presented a $5,000 check to Denise Hladun of the Community FoodBank of New Jersey. The funds are intended to assist with the southern branch's Let Us Eat summer food program, which helps families keep their children fed during schools' summer break.
Full-service design firm PS&S announced earlier this month that it has expanded its New York presence by purchasing B. Thayer Associates. The asset acquisition is part of New Jersey-based PS&S's five-year strategic growth plan to establish itself in new geographic areas with new partners and new capabilities.
NJ Transit held two virtual sessions on March 30 seeking public feedback for its recently launched NewBus Burlington-Camden-Gloucester (BCG) project. The new initiative, which aims to overhaul the 27 routes comprising the tri-county bus system for the first time in decades, will use public input to help shape the project's goals and recommendations. As NJ Transit works to redesign a regional bus network that's more attractive and equitable to current and future riders alike, the NewBus BCG recommendations are currently expected by the fall.
On April 4, Camden County Commissioner Director Lou Cappelli and Gloucester County Board of Commissioners Deputy Director Heather Simmons were joined at Paulsboro's Hill Theater by Steven Gorelick, executive director of the New Jersey Motion Picture and Television Commission, and other industry leaders for the launch of the South Jersey Film Office Cooperative. South Jersey's first joint film office is a partnership among Gloucester County, Camden County and Visit South Jersey that will assist film productions with services like permitting and location scouting.
Public relations agency Swordfish Communications is offering pro bono services to organizations looking to publicize their relief efforts to assist Ukrainian residents and refugees.