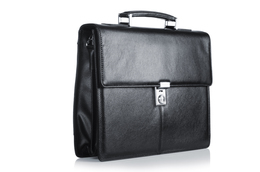 Biz in brief
Business news from around South Jersey.
Late last month, the Cherry Hill-headquartered TD Bank announced its acquisition of First Horizon Corp. of Tennessee in a deal valued at $13.4 billion. Serving more than 1.1 million consumer, business and commercial customers at 412 branches in 12 states, First Horizon is largely concentrated in Tennessee and Louisiana, as well as Atlanta, Dallas and Houston. The transaction is expected to close in the first quarter of TD's 2023 fiscal year.
M&T Bank recently announced that it received 29 regional and national Greenwich Excellence awards and six Greenwich Best Brand awards, earning more awards for small-business banking than any bank in the country. The honors, which recognize M&T's 2021 performance across numerous categories in small-business and middle-market banking, were bestowed by Coalition Greenwich, a provider of benchmarking, analytics and insights for the financial services industry.
The New Jersey Manufacturing Extension Program (NJMEP) and the New Jersey Business & Industry Association (NJBIA) have partnered to create Manufacturing Counts with the goal of uniting, broadening and strengthening statewide support of manufacturing businesses. NJBIA and NJMEP will combine their efforts and resources to increase the manufacturing industry's advocacy, collaboration and visibility.
WCRE, or Wolf Commercial Real Estate, marked its 10-year anniversary last month. Managing Principal Jason Wolf penned a letter marking the occasion, itemizing highlights from the past decade, including: presently being entrusted with more than 200 properties for either sale and lease; moving to a new headquarters in Marlton last year, notable for its increased space and role in encouraging more team collaboration; and charitable efforts that include 2016's creation of fundraising arm The WCRE Foundation, which has since raised about $430,000—all of which, he says, position the team for a bright future.
Early this month, American Heritage Credit Union announced its most recent growth milestone: reaching 250,000 members. American Heritage—which has more than 35 locations serving its members in Philadelphia, Bucks, Montgomery, Delaware and Camden counties—is now the 89th largest credit union in the country.
Rowan University recently announced it was creating the Steve Sweeney Center for Public Policy, named after the former New Jersey Senate President. The think tank is designed to find research-based solutions to some of New Jersey's biggest issues and this fall it will begin offering a graduate degree program in public policy along with undergrad classes focused on government at both the local and state level.
Amazon recently unveiled its Career Choice initiative and partnered with numerous colleges and universities to be able to cover the cost of tuition for its front-line employees. As part of the program, employees become eligible after 90 days of employment and can pursue a bachelor's degree, earn industry certifications and more. Local schools participating include Camden County College, Rowan College at Burlington County and Rowan University.