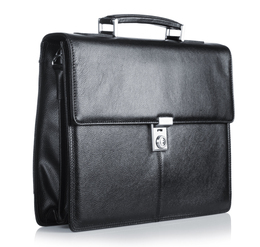 Biz in Brief    
Business news from around South Jersey.
Baratz & Associates P.A., a regional accounting and consulting firm based in Marlton, recently announced that its partner group merged with Metter & Co. of Conshohocken, Pennsylvania. This full-service firm of certified public accountants will complement the services of Baratz & Associates, which employs nearly 60 people, while expanding its southeastern Pennsylvania footprint.
Last month, law firm Archer announced the Archer & Greiner, P.C. Diversity Scholarship established at Seton Hall University School of Law. The scholarship encourages diversity in the legal profession by ensuring talented contributors from all backgrounds have a path to success.
Archer also recently announced that, effective this month, its Haddonfield headquarters will be relocated to Voorhees. The full-service law firm is moving to the former American Water headquarters.
Elite Consulting Partners recently opened a 2,500-square-foot office in Mount Laurel. Its newest location is Elite Consulting Partners' third, with previous corporate facilities already established in Moorestown and Boca Raton, Florida. The second Burlington County space offers executive offices, dedicated client conference space, an adviser consultant call bay and an on-site podcast production studio.
Dec. 28 saw the opening of a new Gloucester County road leading to the Repauno Port & Rail Terminal. One of the nation's most active marine markets, Repauno sits on a 1,600-acre riverside site that is being redeveloped into a multi-use port facility for energy products, project and bulk cargo, warehousing, logistics and more.
At the end of last month, First Bank announced its partnership with the Senior Housing Crime Prevention Foundation to both protect and enhance the quality of life for vulnerable senior housing residents through the program Senior Crimestoppers. First Bank donated nearly $20,000 to help provide safer and more secure environments for the residents of both Medford Care Center in Burlington County and Pennsylvania's Trinity House.
Senior Crimestoppers' coordinated components work together to create a platform in senior housing facilities with zero tolerance for crime, and have reduced crime in participating facilities by 95%.
Atlantic City Electric, Exelon, the Drumthwacket Foundation and Sustainable Jersey have honored six South Jersey student teams for their NJ Student Climate Challenge action projects, which tackle the global issue of climate change by developing and executing a school- or community-based action project and creating a digital storytelling element to accompany the project. Winners and their teacher mentors were recognized at a virtual awards ceremony last month.
Stockton University recently earned the doctoral/professional classification in the Carnegie Classification of Institutions of Higher Education's 2021 update due to its increased number of doctoral programs. The new classification recognizes Stockton's three doctoral programs—Doctor of Nursing Practice, Doctor of Physical Therapy and Ed.D. in Organizational Leadership— and includes 472 doctoral institutions nationally.